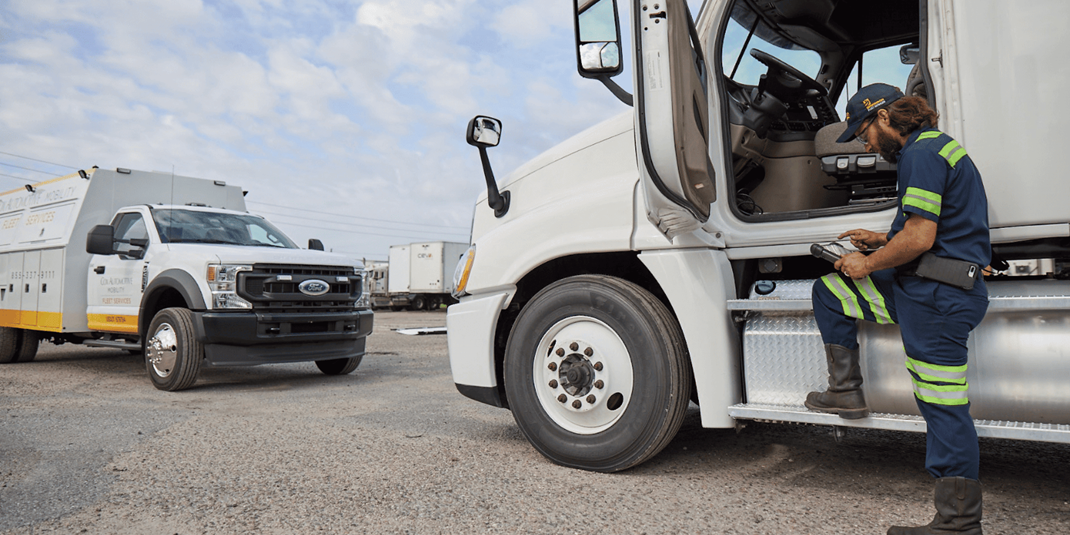 Learn about the exciting work and incredible opportunities available as a mobile vehicle technician. 
We all know the excitement of receiving a package. Be it from big-box stores, online merchants or friends and family, the joy of getting something is in our collective conscience.  
We usually know where these items come from; however, we don't always think about how they get to us. Packages aren't delivered by magic – they're delivered by trucks and drivers. After racking up several miles on the road, those trucks need servicing.  
Enter Cox Automotive Mobility Fleet Services (CAMFS). 
Cox Automotive Mobility Fleet Services is part of the Cox Automotive family of businesses. It's a fundamental component of the global transportation ecosystem. 
I recently spoke with Dave Evans (Brand, Content & Recruitment Marketing Manager) about CAMFS. We talked about what CAMFS is, what kind of opportunities are available and much more…including Santa Claus. 
Hi Dave! Thanks for taking the time to speak with me today. Why don't we start with the broad strokes of what CAMFS is?

 
Hi! Happy to. So, in a nutshell CAMFS is a mobile technician service for shipping trucks. We have multiple clients, and we essentially service their fleets on-site. Traditionally, trucks would have to go to a repair shop for preventative maintenance, DOT inspections and the like…just keeping their fleet at peak performance. But with our business model, we bring the repair shop to the customer which saves them money on repairs and downtime. 
That sounds like exciting work. Who makes it all happen?

 
Our amazing technicians. You know, auto techs are a lot like scientists. If a truck needs to be fixed, they're not just throwing a wrench at it and hoping it works; they're using high-tech equipment and proprietary software to diagnose and solve the problem. There's a lot of science and physics involved. So, it's a cerebral and physical job. Technicians are a population that isn't traditionally fully appreciated for the incredible and brave work they do. We're changing that perception. Technicians are, quite frankly, superheroes. That makes even more sense around December. You know, Santa Claus can't deliver his presents if our techs aren't out there turning the wrench.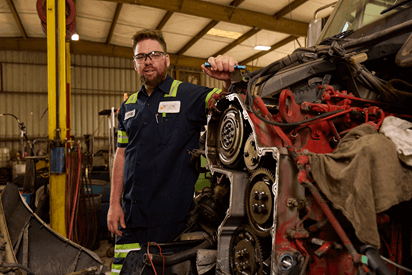 What career opportunities are available for vehicle technicians in the workplace right now?

 
Plenty. We need talent. The population is aging out of the workforce faster than it's growing in, odd as that may sound. But that's a good thing for the future, I think. Technicians are in high demand and there's money to meet that demand. Technicians are getting paid what they're worth.  
What makes CAMFS a special place for a vehicle tech to work?

 
There are tons of opportunities to earn, especially for people that love doing this work. I've talked to a lot of techs who love doing what they do. They love fixing trucks, they love the satisfaction of solving the problem and more importantly, getting that customer back on the road. Also, we love working with veterans. The skills they learn in the military are very compatible with what we do. Whether vehicles are military or civilian, they have axles, brake pads, and so on…those skills translate well to what we do. 
What can you tell us about training and incentives?

 
We do what we can to remove any barrier of entry into the field, including cost. We have what we call FleeTec Academy, which is a workforce development program where we train our technicians in-house. There's no experience necessary, and they get a toolkit worth $20,000. Traditionally that education alone could be around fifty grand, but with FleeTec they're getting paid for that training. And they're getting Cox benefits from day one. Not to mention networking and mentorship opportunities. It's like, rather than costing them money, we're saying "Here, have a $70k investment in your future. On us." 
That's fantastic. Dave, thanks so much for speaking to me!

 
Any time!