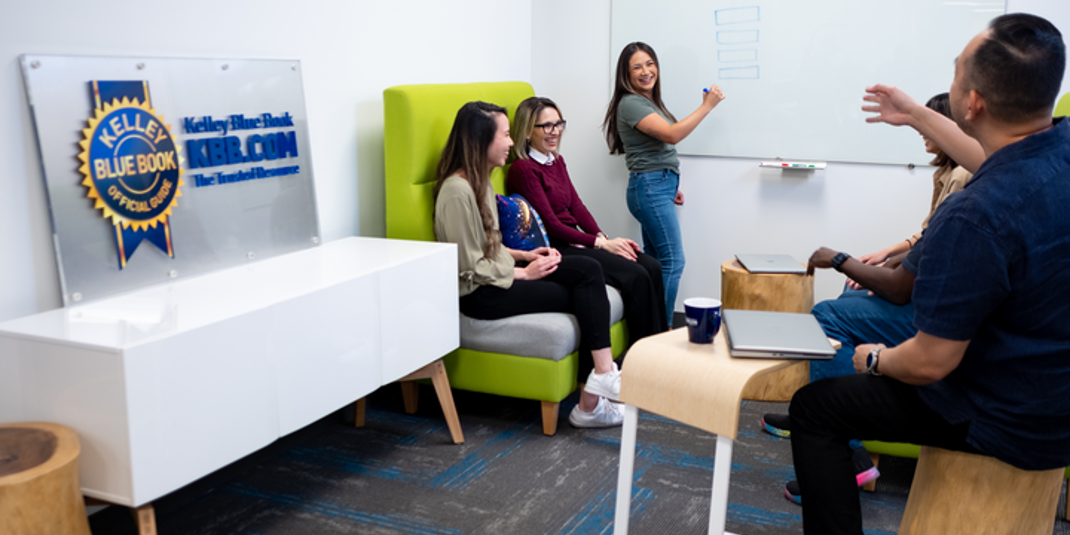 "Private Seller Exchange" allows Autotrader and Kelley Blue Book customers to interact directly, safely and securely. Learn how Cox Automotive's tech teams brought PSX to life – and how you can join them. 
Many of us know what it's like to buy a new or used car, and it usually involves a trip to the auto dealership.
In today's technologically evolving world, however, some people prefer to make their purchases online, be it a car, computer or comic book collectible. At Cox Automotive, we're all about changing the landscape of the automotive world with bold innovation, and we also love offering choices. 
Enter Private Seller Exchange (PSX), a service that allows people to list their vehicles with Autotrader and Kelley Blue Book (both Cox Automotive companies), chat with buyers and conduct the entire sale online.  
We spoke with Annette Chang to learn more about PSX and how it's changing the vehicle buying game. Annette is a senior lead product manager at Cox Automotive in Irvine, CA, and has been working at Cox for almost 8 years. 
"My role is to collaborate across teams and departments, working to solve problems for PSX users," Annette said. "I collaborate with UX (user experience) designers to find the best solutions for problems users encounter, and with engineering to find the best way to implement those solutions." 
Annette told us that PSX is unique and important in that it's a space for buyers and sellers to interact securely without having to share their personal contact information until they must. Additionally, user identities are verified before buyers and sellers connect and all transactions are secured. Buyers even have the ability to purchase GAP (general asset protection) insurance, vehicle service contracts and additional warranties. And here's an appealing benefit for car shoppers who use PSX: the system can provide temporary tags for buyers, eliminating the need for one of those irritating trips to the DMV. 
"Buyers can simply print their tags and go," Annette explained. 
Whether buying or selling, users can benefit from the easy to use and informative interface that Cox Automotive's tech teams have built. 
It took a large and multi-talented team to get PSX up and running. Cox Automotive's product organization consists of product experts like Annette, software engineers, UX designers and researchers, business leaders and more who support the strategic and creative vision as well as implementation and execution of PSX. The team, and indeed the product itself, highlights Cox's commitment to driving technology forward (see what we did there?). 
"It's an exciting space for any tech people to work in," Annette said. "We're dealing with something truly different here." 
As consumers, we love the idea of simplifying the car shopping process. As fans of technology, we're excited by the slick design and cool functionalities that make Private Seller Exchange what it is: another way our employees are changing the way the world buys, sells, owns and uses cars.