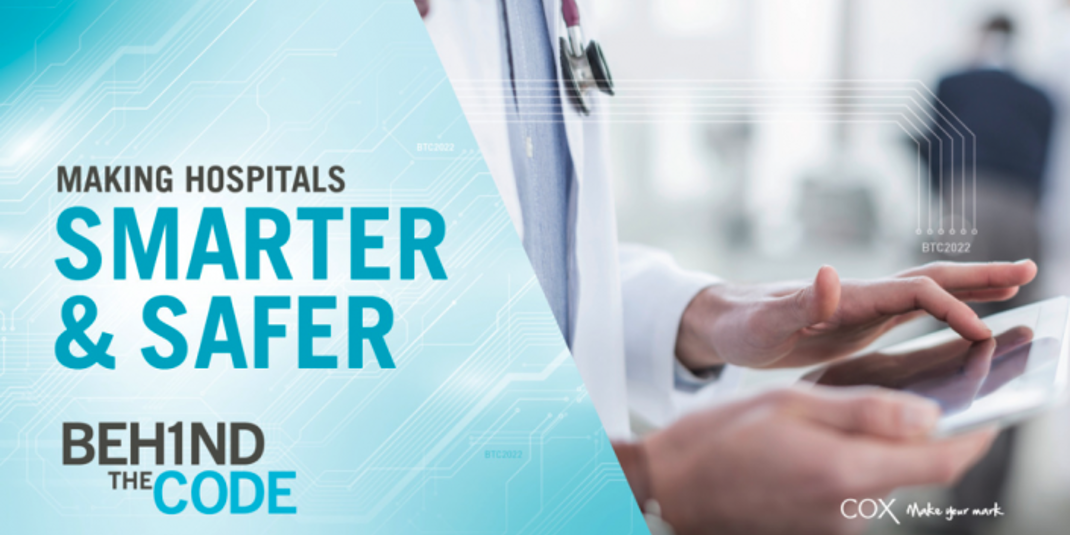 If there's anything the pandemic has taught us, it's the importance of hospital resources.
Unfortunately, many hospitals have outdated infrastructure for modern-day operations. This can lead to problems with equipment, safety, security and more.
That's where Cox Prosight comes in.
Prosight is a real-time location system that helps hospitals monitor assets, environments and people across a facility. From tracking the status of hospital equipment to helping patients navigate through a facility to supporting staff safety, Prosight helps streamline healthcare operations.
Prosight, a Cox Communications innovation, is a full stack solution including software, hardware and services from a single provider. It's designed to help hospitals improve operational efficiency, staff safety, clinical workflows and patient engagement.
Jai Balasubramanian is Director of Strategy and Product Management at Cox Communications and is a leader in innovating smart hospital solutions. Jai shared some insight about the technology behind Prosight, why this product is important and what job opportunities are available in this area.
Hi Jai, can you start by telling us a little about your team and how you're innovating?
Certainly. My team's mission is to unleash the true potential of a connected hospital by enabling complete asset tracking and monitoring solutions, giving hospitals the data and tools they need to improve processes, realize operational efficiencies and deliver better experiences to staff and patients. This new IoT business line venture was established in 2021.
What kind of job opportunities are available at Cox, specifically related to this product?
We are hiring across the board in product, technology, sales, marketing, operations and customer experience. We have openings for product managers, product owners, UX designers, full stack developers, data engineers, data scientists, agile program managers and test/automation engineers. We are also hiring interns in our software and data science teams.
Sounds like some exciting opportunities. Tell us about the environment of your group and what your teammates actually do to support Prosight.
Every role in our team is pretty hands-on and directly contributes to the development of cutting-edge cloud- connected IoT applications and offerings with the latest tools. Our teams have a degree of collaboration among highly talented, cross-functional and geographically dispersed locations.
Finally, what skills and interests would suit someone well if they wanted to drive this kind of healthcare innovation?
We are looking for talented and creative problem solvers who would like to be involved in the complete software development life cycle, seeing your hard work transform into a finished product in an agile environment. You'd be working with a dynamic team of professional intrapreneurs who are passionate about solving customer needs using disruptive technologies.