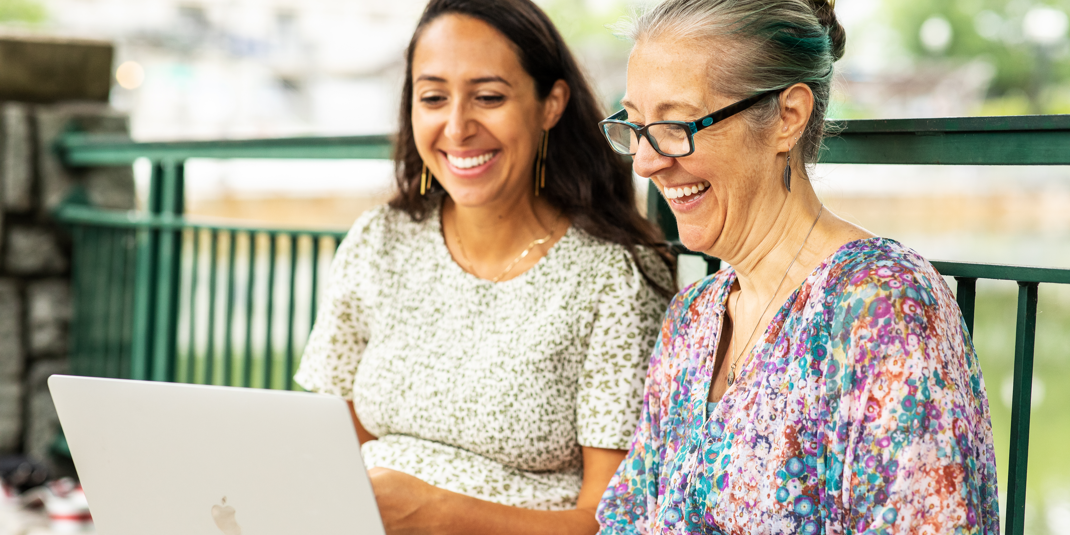 This post contains key insights and advice from Maggie Tardif (New Growth & Development at Cox Communications) and Christene Robertson (Law & Policy at Cox Communications). Maggie and Christene are cross-functional teammates constantly seeking new ways to improve the relationship between their groups.
Fall semester is just around the corner for most students; you know what that means? Fresh notebooks, new teachers, and *sigh* the return of the group project.
In theory, the group project should be fun as it is one of the few opportunities in school that you get to work with unfamiliar faces or old friends on putting something together for a grade. In reality, it can lead to disagreements, misunderstandings, and late nights struggling to put something, anything really, together for class the next morning. No worries though because after college, the years and years of group projects are over, right? RIGHT? Well, not so fast.
At some point in your career, likely early on, it probably became very clear that the group project was not going anywhere any time soon. Learning to work with others was not just something teachers did so they had to grade less projects; instead, they were actually setting us up for the real world. Who would have thought?
It turns out that a lot of what we do at Cox is dependent on effective relationship building and working well with others. These others are oftentimes our own teammates that we have an opportunity to build a rapport with as we communicate and collaborate daily. However, we are sometimes called upon to collaborate with other teams and build cross-functional relationships. Like the group project with all the new students, this can sometimes feel like uncharted waters.
If you are working in a cross-functional team, here are some dos and don'ts to help get you make the most of it!
Don't treat people as transactional
As you are creating new relationships with cross-functional teammates, treat them as people rather than moving parts.
In your first meeting with a new teammate, we recommend building in an extra 10-15 minutes to get to know them! Find out how they ended up in their current role, what they like about their job and what they spend their free time doing. Make some notes on it and then in your next sync, bring one of those points up! The time investment at the start will set you up to have thoughtful check-ins moving forward. This allows for you to build a connection outside of just the working relationship and will ultimately help your work goals. You will no longer be on the bottom of that person's to-do list as he or she likely views you as a teammate rather than someone annoying them for a deliverable.
Sometimes your cross-functional teammate is waiting on you to give the green light to be comfortable in bringing the whole self to work, so do not be afraid to start the conversation!
Do take chances
There is no "one size fits all" model to working with other teams.
You may take the advice above and try to connect outside of the project to enhance the working relationship and this may backfire completely; you could catch someone on an off day or they may not see the value in sharing a little about themselves. The advice here then is to be open and patient with working through misalignments. For any partnership to work, both sides need to be open to feedback.
In trying to improve the relationship between Cox's Law & Policy IP group and New Growth & Development, I drafted up a service-level agreement with expectations for both sides to deliver on. The IP group shared that this felt too structured and heavy for what we were trying to accomplish. However, out of my formality, we were then able to have the most productive dialogue to date about how to meet needs and enable success. By both sides being open to feedback, we were able to generate the outcome that I was shooting for all along.
Do maintain transparency
You have built the connection, gotten on the same page about expectations and now it is time to do the actual work.
As you likely know, when you get to this point, there are often some roadblocks. To successfully navigate around them, you must be transparent and honest with your teammate. If resources get cut or bandwidth is slim, communicate this so they can understand why project bottlenecks are emerging. By doing this, you are enabling them to lean in where possible to push projects along. A best practice tip to encourage transparency is to set up a recurring project checkpoint. Cox's Law & Policy IP group and the New Growth & Development team have two monthly syncs – one to address active patent and trademark projects and another to brainstorm IP process and strategy. Transparency in the objective of these meetings allows for participants to come to the table ready to go.
Don't blindside teammates
To avoid jeopardizing this new partnership you have worked so hard to build, the final recommendation is to always be respectful of your cross-functional teammates.
This is two-fold as we see it in conversations with our teammates and also in presentations for decision makers. When we are conversing with our teammates, as mentioned above, be clear about what you are looking for from them. It is helpful to be able to prioritize and turn to what we need to accomplish rather than dwelling on if they missed the mark on something. Think constructively rather than destructively! The second piece is about presenting in front of decision makers. At the end of the day, your cross-functional teammates are your allies in success, and it is unprofessional and tacky to embarrass others in those forums. Instead, tag-team the challenging questions to help decision makers and the project team get what they need.
Grow your career at Cox. We're hiring!
Click here to browse open positions.