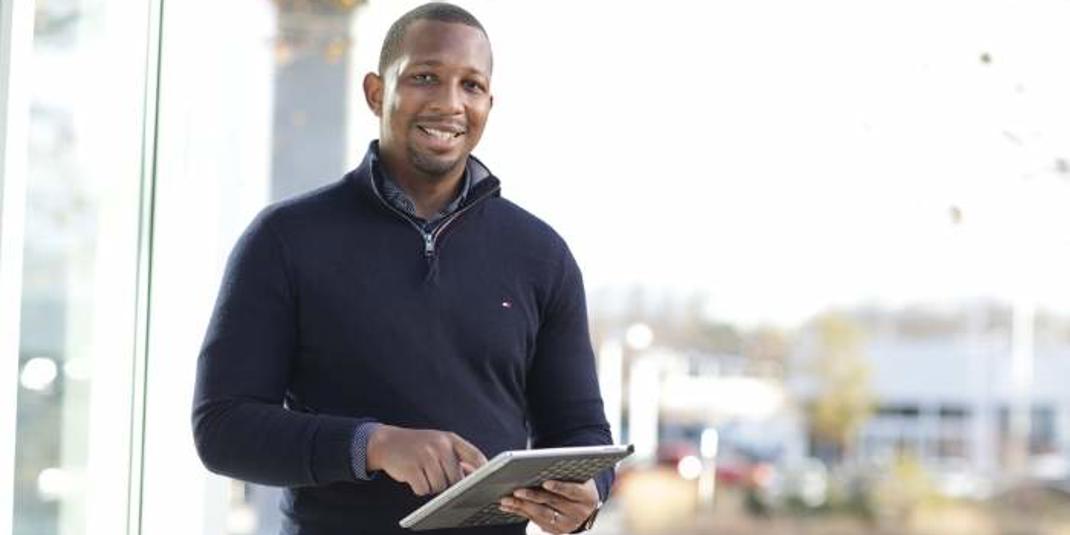 From LinkedIn courses to YouTube videos to Twitter threads, the online world is saturated with advice about finding a new job right now.
Salespeople who are hunting for their next opportunity can and should be picky about the benefits, compensation and culture of their next role, and it's important to have a firm understanding of what the hiring market is like right now.
We believe it's wise to cut through the clutter and go straight to the experts: the people who are actually doing the hiring, and who know what skills are in high-demand – people like Cox's Talent Acquisition team, who daily recruit new talent to join the Cox family.
Whether you're a new graduate, are actively seeking a new job opportunity or are just curious to know what today's career landscape looks like, you might be interested to know what companies are looking for in salespeople right now – and what should you be looking for in a company.
Keep reading to find expert advice from two of Cox's sales recruiters: Senior Recruiter Renee Smith, and Senior Recruiter Megan Heredia.
Q: When you're recruiting and hiring salespeople, what are some of the top qualities you look for?
Renee: I look for excellent communication, outstanding prospecting and closing skills, follow-up skills, professionalism and confidence…and more. I also look for someone with a positive attitude and who is a team player. 
Megan: I look for someone who has the ability to build rapport; someone who's outgoing and a "people person." I also look for someone who demonstrates drive, who is goal-oriented and a continual learner. 
Q. On the flip side, what should salespeople look for in a company?
Renee: All sales professionals should look for an organization with good sales management, great products and services, open-door management policies, ethical standards, work-life balance, client-focused culture, diversity and inclusion and a place where they can grow professionally. Cox has a good culture where sales professionals will get great training and development, the opportunity for career growth, product and sales training, uncapped commissions, Winner's Circle (Cox offers an annual company-paid trip for all the top sales performers within the company), diversity and inclusion, good sales management and a team environment.  
Megan: Look for the opportunity to grow and succeed; for rewards and success through commission plans, awards, sales incentives trips and so on. And look for strong sales support teams to minimize churn. 
Q. In your opinion, what sets Cox apart as a great place for sales professionals?
Renee: Cox provides an excellent place for sales professionals to grow, develop, train, and thrive. Cox employees love working here because Cox genuinely cares about helping our clients' businesses grow and succeed, as well as their employees. 
Megan: We recognize our top performers in a big way. We're invested in employees' growth and development, not just their quote attainment capabilities. Cox prioritizes employees and customers, not just the bottom line. Everyone works together to service the customer, maximizing the efforts made to close – from sales to project management to engineering and more. 
Explore sales jobs at Cox here!