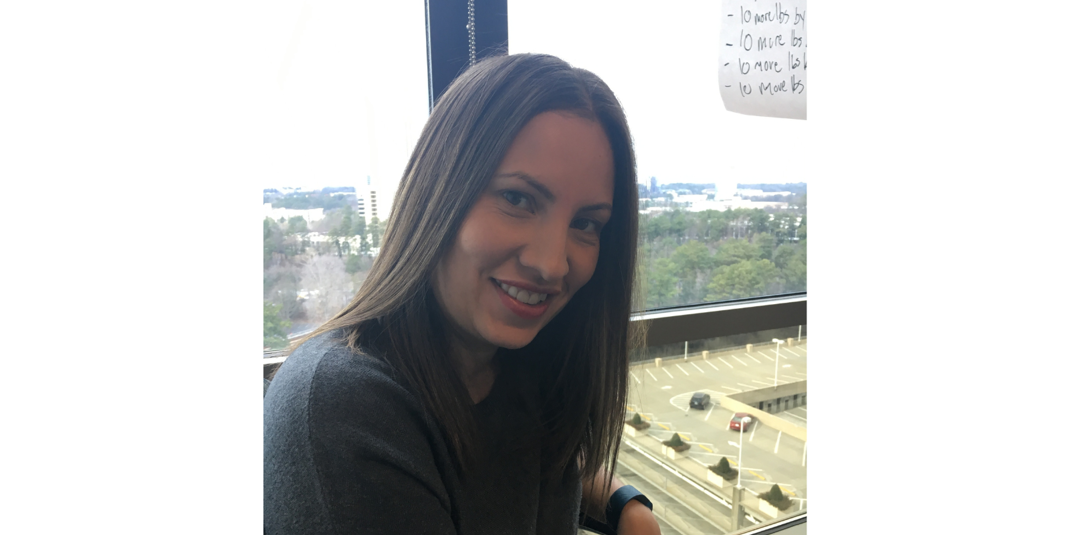 Karen Peralta knows firsthand that you can forge your own career path and find a dream job. But first, you have to be vocal about what you want.
Karen Peralta's not one to sit back and wait for things to fall into place. That's why working at Cox Automotive has been such as great fit for her; there's a lot of room to grow and stretch — and the people around you are more than willing to help you make those moves.
The key, according to Karen, is to say what you want out loud.
"I'm such a big advocate for talking to everyone about what do you want to do and what career path you want to take," she said. "You have to advocate for yourself and speak what you want into existence, and that's worked for me."
Karen first joined Autotrader (part of the Cox family of businesses) in 2011 as a contracted bilingual customer service representative. About 12 years — and several career moves — later, she's in a brand-new position as a business intelligence analyst.
Here, Karen shares her career journey with Cox and her secret to making changes and growing in your career.
Raising her hand for new opportunities
After getting her foot in the door as a contractor, Karen transitioned into a full-time role as a senior customer service representative. As she familiarized herself with Cox's automotive business, she set her sights on another team.
"I wanted to join the workforce management team, so I started networking and asking for projects in that org," she said. "That was a perfect opportunity for me to put myself out there." 
Karen had the chance to shadow someone from that team and even filled in for them when they were on leave. After a couple of years gaining hands-on experience and applying for openings internally, Karen made the switch into a workforce analyst role, just as she had set out to do.
And she didn't stop there.
"After about a year in that role, I went up to my director and I said, 'Hey, I see other departments have a senior analyst, but we don't have one in the workforce field,'" she said. "Three or four months later, that new role was created, and I applied and got it."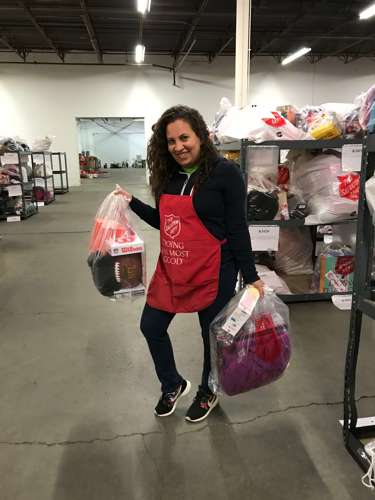 Karen participating in a volunteer event.
Finding a new passion
When Karen joined the workforce management team, she started gaining insight into data analytics, which fascinated her.
"There are a lot of analytical parts that go into workforce management, like analyzing how many calls per hour we're getting or what is the best time to schedule people for the day," she said. "Eventually, I didn't want to continue to just schedule people to work, I wanted to analyze the data, like why we need people at certain times of the day."
To continue growing as an analyst and to expand her reach beyond the Autotrader brand, Karen made the jump into a financial analyst position.
"That really helped me get to know the other companies that Cox has because there are so many companies and so many opportunities," she said. "It allowed me to broaden my experience and make myself more marketable, and that's how I landed in this business intelligence analyst position."
Networking in action
In addition to speaking up about her goals, Karen's invested her time and energy into making meaningful connections with people across the company. These contacts have been a source of support and guidance over the years — and how she first found out about a new opening in business intelligence, where she is now.
"Networking has worked tremendously for me," she said. "The people that used to be my supervisors or used to be my peers are now project managers or senior managers. Keeping those connections has been so important."
Five months into this new role, Karen feels like she's exactly where she's meant to be. What's next? Karen is looking into courses or certifications that will help her continue leveling up her skills and become a leader in her chosen field.
"This is what I love to do," she said. "I don't see myself leaving this business intelligence family org."