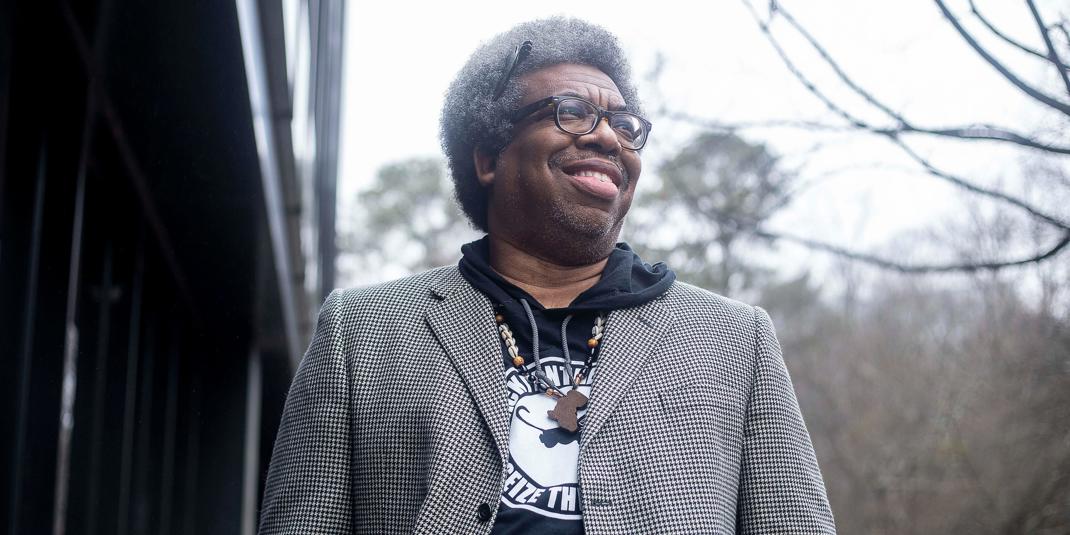 As a young reporter in 1997, Ernie Suggs was already a hot commodity, prized for his extensive, novel coverage of the nation's historically Black colleges at The Herald-Sun in Durham, North Carolina.
Editors all over the country sought the ambitious reporter who once delivered papers as a boy growing up in small-town North Carolina. But Atlanta, a city steeped in civil rights history and a mecca for Black achievement and progress, beckoned.
The Brooklyn-born journalist, who spent most of his childhood playing baseball and cheering on the New York Yankees, found a welcoming home at The Atlanta Journal-Constitution (part of the Cox family of businesses), where he's made his mark over a 25-year career. Over the years, Ernie has contributed to extensive and thoughtful coverage of the city and its suburbs. Though he's had roles covering everything from Jimmy Carter to night cops to education, Ernie is best known for — and arguably most proud of — his work on race issues, civil rights and Black Atlanta.
"I'd like to think of myself as someone who is steeped in Black history," says AJC Editor in Chief Leroy Chapman, the first Black editor to earn the top role in the paper's 155-year history. "But Ernie always finds something I didn't know, unsung heroes or largely forgotten moments in our history."
This is most apparent in Ernie's Black History Month coverage. The ambitious project bloomed in 2016, when he wrote one article for every day of February, each published as brief history lessons. Every year since, Ernie's ambition hasn't waned. He recruits reporters across beats and teams — including the new, younger staffers of color itching to make their marks — to be part of the monthlong project.
"It's now a part of our DNA," says AJC senior editor Mike Esterl. "None of this would have happened if it weren't for Ernie."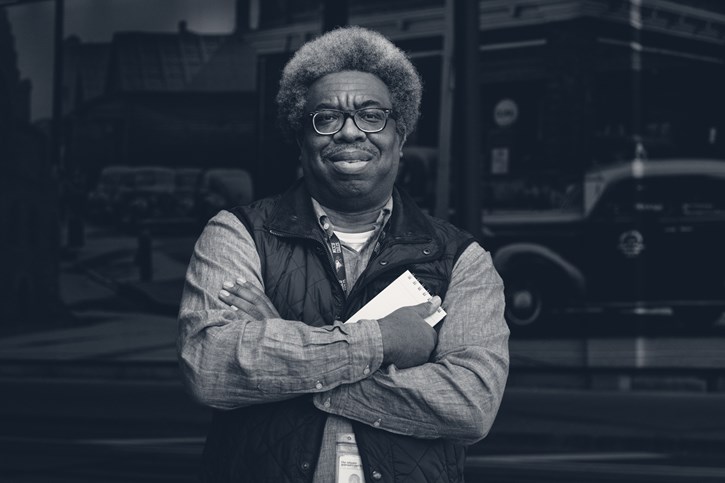 In his nearly three decades at the AJC, Ernie has met with, covered and even become good friends with some of Atlanta's biggest civil rights legends, from Coretta Scott King to John Lewis and to Andrew Young, whose rich life Ernie expertly chronicled for his 2022 book, "The Many Lives of Andrew Young." He's reported on Ferguson, the Charleston massacre, the Black Lives Matter movement and hundreds of other pressing incidents that continue to shape Atlanta, and the country at large. It can be difficult, he says, to always be present in spaces where you see so much Black trauma.
"That stuff can kind of sneak up on you," Ernie said. "But Cox, as well as the paper, understands how difficult this job can be. So, if I need to step back, I step back."
Ernie also makes a concerted effort to share Black joy and success, and he continues to show how Blackness is so deeply rooted and intertwined in the foods we eat, the movies we watch and the music we bop to.
Years ago, Ernie spearheaded a special section called AJC Sepia dedicated to telling such stories. The project has evolved into today's popular, curated newsletter Unapologetically ATL, a vehicle designed to connect with and celebrate Atlanta's Black residents, the culture that binds them and the issues they feel matter most. Recently, Unapologetically ATL held a live yoga event to help break the stigma around mental health and wellness in the Black community — and to encourage rest as resistance. The team has also organized events amplifying Black art and literature and continues to explore Atlanta's station as a global mecca for Black culture.
As somebody who is "unabashedly, unapologetically Black" in a city that's had a Black mayor for the last 50 years, Ernie said he knows how essential it is to continue to center the Black experience in Atlanta.
"I'm proud of what I'm able to do here," Ernie said. "I'm proud to be at the forefront of this revolution."