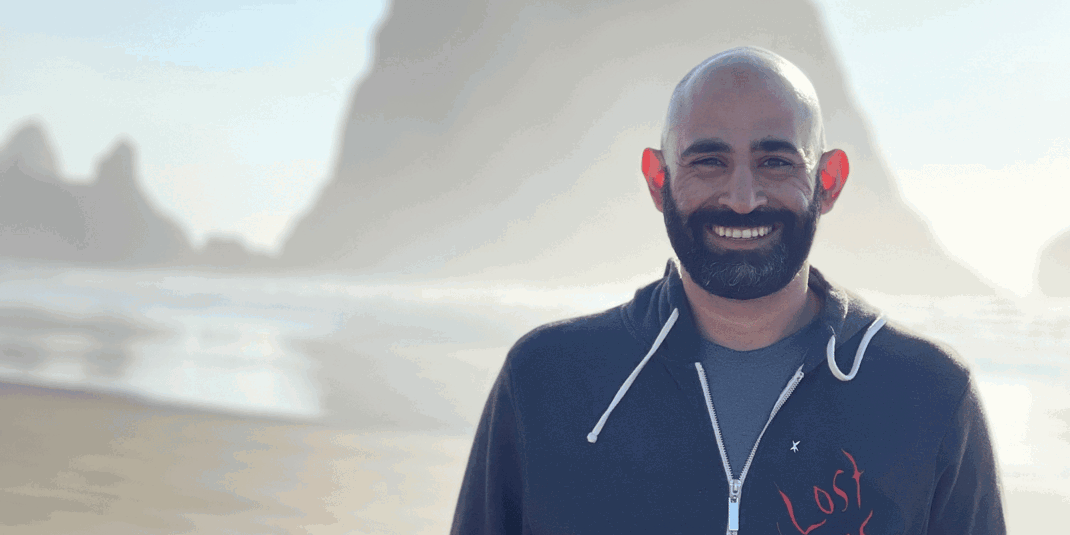 This Las Vegas-based employee places an emphasis on empathy.
In an increasingly busy world, making people feel truly seen and heard is very important.
That's exactly what George Chemor aims to do with each new Cox employee he encounters.
Based in Las Vegas, George is the onboarding supervisor for all new Cox Communications employees on inbound sales teams. He is directly responsible for coaching every new hire in this department during their first 10 weeks of employment. George takes this responsibility to heart; his commitment and work ethic were deeply ingrained in him from an early age.
His parents arrived in the United States with a new baby, and nothing more than their suitcases of clothing. Although his English was limited, George's father took on multiple jobs to provide for his young family.
"He worked tirelessly to ensure we had a roof over our heads and food on the table," George said.
George's father would eventually buy a car lot and begin to involve his son in its operation. During this period, his father would impart invaluable lessons. At the time – George admits – he didn't fully appreciate the significance of what he was being told. The importance would hit him later in life.
"As I matured, I came to deeply value and understand the wisdom he taught me," he remarked.
He began to realize his presence at work each day was not solely for his own success, but for the success of the company as well.
"By staying true to myself, my work ethic and the lessons I learned from my father, I can contribute to the overall success of my team and the company at large," George stated.
To understand how George engages new hires to make them feel welcome, it is helpful to understand what has kept him with Cox over the last seven years. George immediately began highlighting the ways in which Cox genuinely prioritizes the well-being of employees. He saw a diverse group of talented people who went to great lengths to support one another. He felt an environment in which collaboration is celebrated and value is placed on the success of everyone.
"The people at Cox make it a truly fulfilling and enriching place to work," he said. He has witnessed firsthand a place "...where the bonds forged extend far beyond professional accomplishments."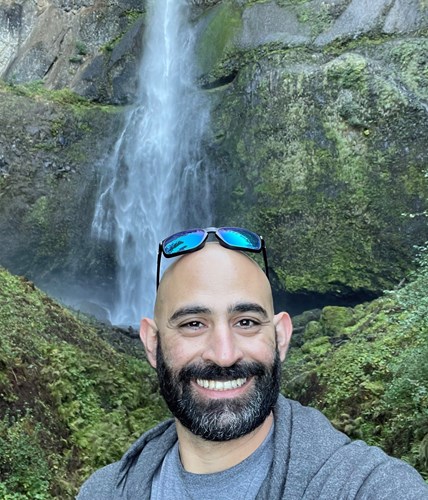 This human touch struck George on a personal level, and he wanted to stay. He saw his own personal values reflected within the culture of Cox: values that he goes to great lengths to help perpetuate as he places an emphasis on empathy and appreciates each person's individual journey.
George takes time to understand where someone is coming from and what challenges they may have faced. This respect for every individual makes a difference and sets the standard for the employee experience at Cox. From personal attention in the initial welcome, to ongoing support beyond the training environment, George strives to embody Cox's values both in the workplace and in his personal life.
He believes this is what sets Cox apart from competitors, strengthens relationships within the company and ultimately creates a better experience for our customers. Something else George said, when asked about life lessons he's learned in his career, perfectly encapsulates his approach and seemed fitting as a closing thought:
"Recognizing the humanity in each person I encounter has been the key to making a positive impact on their lives and helping them succeed," George said.