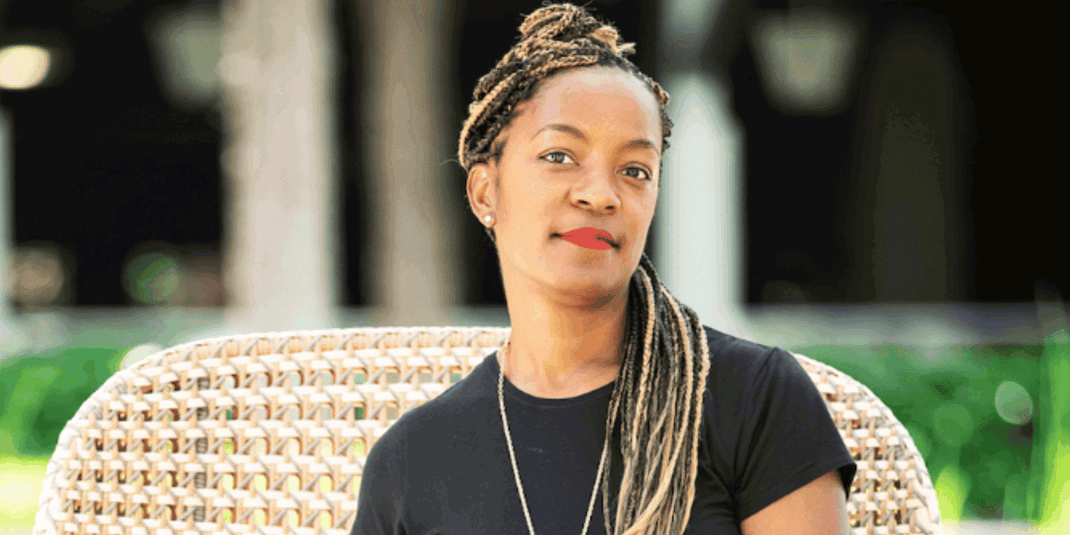 Jamelia Smith is a champion for equity both at Cox and in her community. As an I&D professional and the leader of WICT Southeast, she lives and breathes inclusion. 
Jamelia Smith, Director of Inclusion & Diversity at Cox Enterprises, holds a few big titles. She's a people leader for Cox's LEAD early career program (and the brains of LEAD's recruiting efforts). She's a mom to two busy kids and wife to Quenon. She's a 2020 40-Under-40 honoree for the University of Georgia.
This year, Jamelia also serves under a new title: President of The WICT Network Southeast.
Growing with WICT

 
The WICT Network, formerly Women in Cable, is an industry organization focused on empowering and building up women within the media, entertainment and technology industries. With more than 20 chapters across the country, WICT provides professional development programs, commissions original gender research and supports a B2B network to help advance women.  
"What I really love about WICT is they focus on holistically on a woman throughout every aspect of her career journey," Jamelia said. "I've always wanted to stay involved because I felt like WICT has evolved with me as I have evolved across my career." 
Jamelia joined WICT at the start of her career. Through WICT, she found programs specific to early career development and women willing to offer support, advice and friendship as she navigated a new industry. 
"It was just a great place to admire women who had gotten to the place where you wanted to be," Jamelia said. "But it was a safe space to be able to talk about what you were excited about and talk about things you were struggling with." 
Jamelia also found her first leadership position through WICT as a mentoring director, which eventually turned into senior director of mentoring. 
"And now, I have a big team at work and a big team in my volunteer role. It's a great opportunity, because I need skills for my volunteer workforce that I don't need for my day job and vice versa," Jamelia said. "I lead a really senior group of women who do this because they want to, not because they have to, and that stretches you." 
Support from Cox

 
In her journey toward serving as president, Jamelia felt supported by her leaders, peers and team members at Cox.  
After Jamelia started working with the Cox's LEAD program in 2021, she was approached by WICT about serving a 3-year term as a vice president. Before she could say yes, she needed approval from her people leader.  
"Todd, my current boss, didn't even think twice," Jamelia said. "He has always been really supportive of me and been very interested in what I'm doing." 
And Jamelia has felt that same level of support at Cox, from kind words shared by peers in the hallway to encouragement from company leadership.  
"I have always worked for companies who have been very supportive of growing leaders in general, and women leaders in particular," Jamelia said. 
When WICT Southeast hosted its annual Taste of WICT event in March, several members of the LEAD program attended to learn about WICT and support Jamelia in her new role.  
"In Jamelia's first few months as president of the WICT SE, she has already proven that she will be an amazing leader of the chapter," said Hayden Shelton, a member of LEAD. "Her candidness and authenticity shine through every time she speaks and she creates an atmosphere of lasting positivity. I can't wait to see everything she accomplishes this year and beyond!"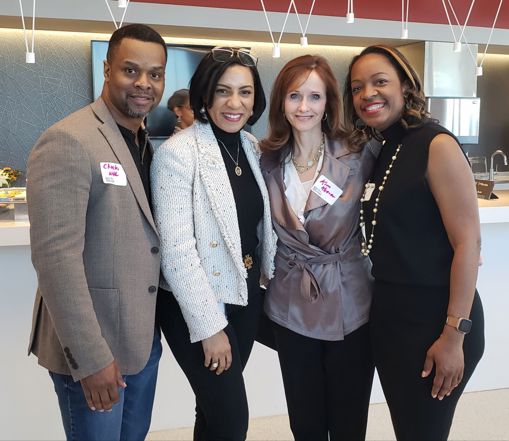 Madam President

 
As president of WICT Southeast, Jamelia oversees a board of 41 directors who support WICT's Southeast chapter. WICT Southeast has over 800 members and hosts nearly 15 events a year that include programming, mentoring, growing membership and increasing the organization's reach. In her role, Jamelia oversees anything operations related, from managing the budget to maintaining partnerships with companies within the industry, including Cox.  
But what Jamelia cares about most is giving members what they need.  
"We are constantly looking at the professional landscape, we are thinking about what's going on in the world, we're thinking about what's going on in our members lives and really trying to make sure that we provide programming and other opportunities that really support our members where they are," Jamelia said. 
Jamelia believes that industry organizations can play an important role in anyone's career journey, and her role as president allows her to replicate the supportive experience she's had.   
"I think it's really important that we stay connected to the world and to the people around us," Jamelia said. "Expand your view of your job, your view of the industry, and maybe even your view of the world." 
And when given the chance to try something new, Jamelia has learned to say "yes" and trust that the support of the people around her—including her community at Cox—will help guide her to success.