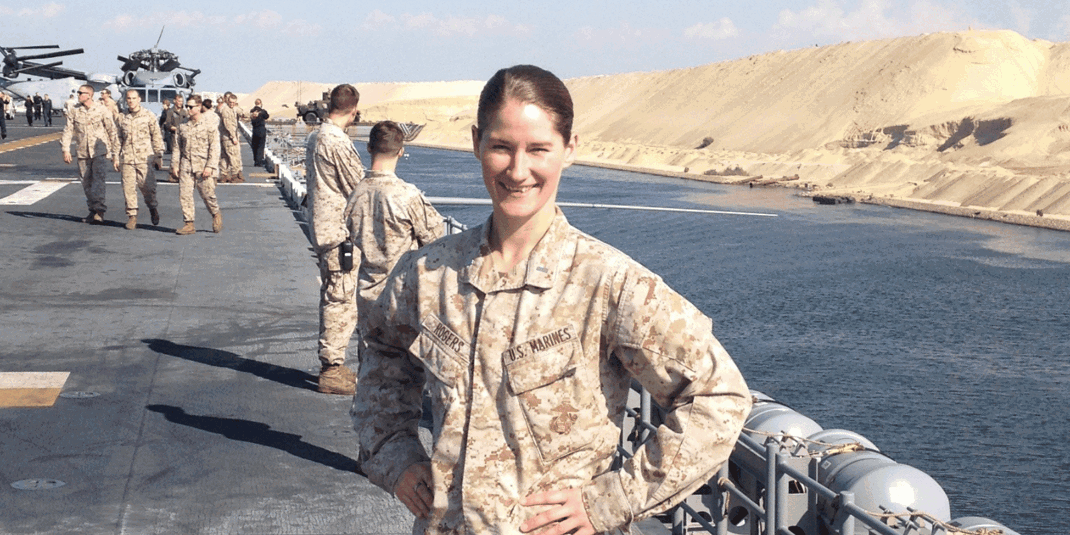 Kate Rogers is tasked with the exciting and important work of creating a safe tech environment through cybersecurity. It's a job that requires technical prowess as well as a passion for protecting others – and Kate has both of those in spades.
A most interesting path
Kate Rogers recognizes that her journey in life is a unique one. As a lover of literature and poetry, she puts it much more eloquently:
"The paths that I choose to walk in life are – how shall I say this? – most interesting to wander upon."
Aside from her talent for stringing together a beautiful sentence, who is Kate Rogers? It's difficult to capture all the layers of her story in any one blog article, though we'll certainly try.
Kate is a third-generation veteran, following in her father and grandfathers' footsteps of military service. She served a total of 10 years in the United States Marine Corps, specifically focused on information technology and cybersecurity.
She's a lover of ancient Latin, classical literature, ancient philosophy and poetry – a true academic at heart, in other words ("I'd be lost without books," she told us).
She's a martial artist with two black belts and a cardio kickboxing instructor; she also has the very cool bragging right of having received an offer to go pro as a full-contact fighter with American Top Team (she declined it to join the United States Marine Corps).
She's drawn to nature and especially water, be it rivers, lakes or the sea. A snorkel enthusiast with a certification in open water diving, Kate knows from both her military career and her personal outdoor hobbies that the ocean is a mysterious force that we have a duty to protect. 
And of course, Kate is a Cox employee. As a cybersecurity senior analyst based in Atlanta, Kate ensures that Cox Communications' web applications are protected from cyber threats and vulnerabilities. Explaining her team's responsibility, Kate said: "We defend technology from bad actors that wish to do harm and exploit a company's IT infrastructure, apps and their personnel," adding that she takes great pride knowing that what she does is necessary to create a safer technological environment for all.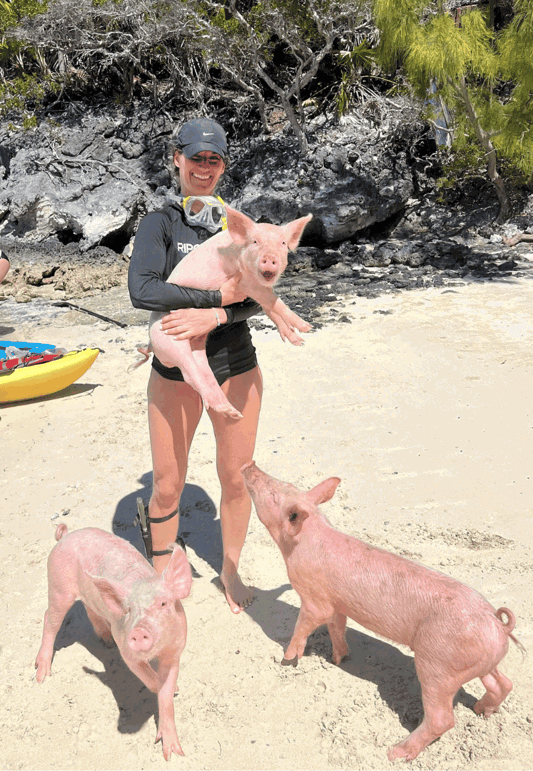 The first line of defense
Kate's introduction to the world of cybersecurity came during her time serving with the Marine Corps. She and her team were one of the first lines of defense when it comes to being a legal authority, conducting investigations when issues (or even crimes) occurred, managing risks, securing the enterprise network and much, much more. Kate consciously focused on leadership during her military career, guiding, coaching and developing her Marines to mission accomplishment.
Being an IT expert – i.e., a person behind a computer – by no means meant that Kate was exempt from developing combat skills during her time in the military. She honed her combat skills in the Marines, both within warfighting tactics and hand-to-hand combat disciplines, thanks to rigorous training. In fact, Kate was hand-picked to join the Joint Special Operations Task Force – Arabian Peninsula (JSOTF-AP) team, which was led by the US Navy SEALs, while on deployment with the 26 Marine Expeditionary Unit (26 MEU). During this time, Kate was trained so she could execute a mission with the SEALs that required a female member of the US military. And this is just one of the examples of the many noteworthy assignments that taught Kate resilience and adaptability.
"All in all, I enjoy being challenged and pushed to the brink of my limits," Kate said.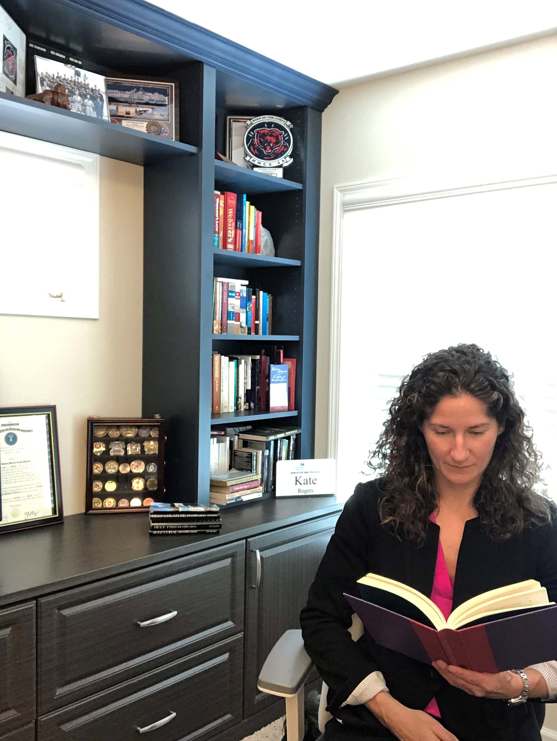 A passion for protecting others
What advice does Kate have for newcomers in the cybersecurity field? Kate provides straightforward guidance about what you'll need if you want to work on a team like hers.
"Start at the base level; for example, learn IT networking fundamentals and progress from there," Kate said. "Once you have a solid grasp, you can inch your way into the cybersecurity component. Now, technology changes at the speed of light, so if you're pursuing a career in cybersecurity, you have to love learning or you will be left behind. More importantly, if you don't have an innate sense of defense and protection, you should probably look at a different career field."
But if you do have a hunger for learning and a protective streak, Kate recommends exploring cybersecurity jobs at Cox. She also recommends it as a place for veterans to begin a new career chapter.
"Cox is a wonderful place for veterans to work and make a life," she said. "I think my favorite aspect of Cox is the culture…the people I work with are just good-hearted, wholesome, down-to-earth people, which is not easy to come by, whether we look at the military, government or corporate sectors. Also, the benefits that the company has to offer are top-notch as well."
Semper fidelis and thank you for your service, Kate!