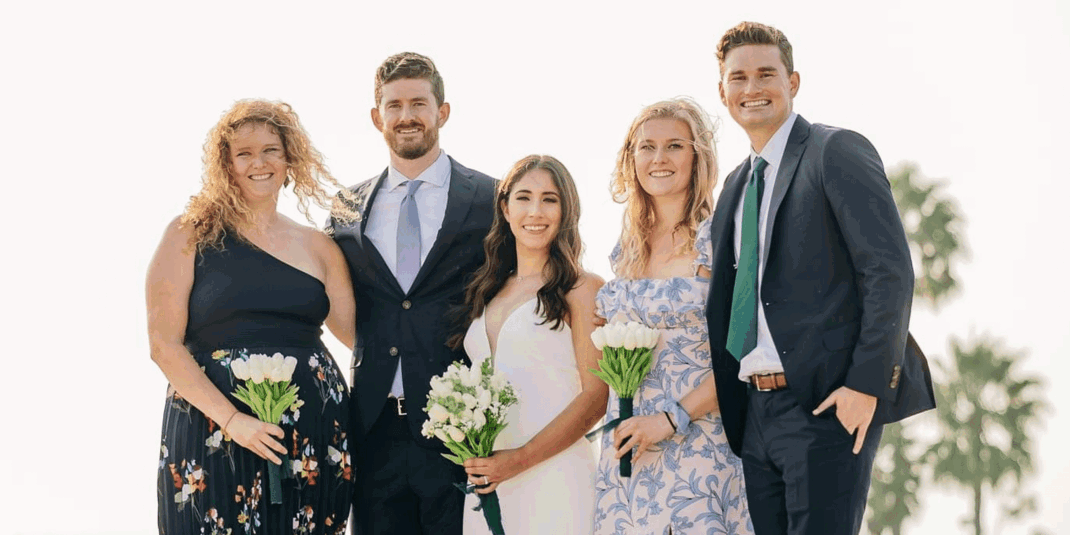 Jackson Saeman's collaborative approach to sales is successful: the proof is in his happy clients and accelerated career growth. Keep reading to learn more.
Dropping the rope
Salespeople have often gotten a bad rap for being overly aggressive.
For advertising account executive Jackson Saeman, working in sales is a much more collaborative process – no tricks, no pushiness. He isn't simply a salesperson – he's an adviser.
"I like to be the person customers can turn to if they have a question," he said.
Jackson began working at Cox Media – a Cox Communications company – in 2020. His job is all about helping local businesses put together advertising campaigns, with a particular focus on TV and digital.
Jackson referred to the sales adage of "dropping the rope" when describing his team's approach to dealing with customers; in other words, eliminating tug-of-war tension between buyer and seller and instead working collaboratively to find the best solution for a client's needs.
"One of the main things I've learned is to be a resource for a potential customer," he said. "The customer doesn't have to choose us; they need to see if it makes sense for us to work together in the future."
Jackson's empathetic sales tactics have paid off in customer satisfaction and career growth. Cox invested in Jackson by enrolling him in the Cox Media sales associate training program and after one year with the company, he was promoted to his current role as an account executive.
"The skills I learned are centered on the industry as a whole," Jackson explained. "Being able to talk the lingo, learning how Cox stacks up against competitors and tips for finding new business."
A big opportunity in the Grand Canyon State
Jackson, who is from Denver, CO, began searching for a job in Phoenix after his fiancée was accepted to medical school in Arizona. He liked his job in Denver – working in sales for an A/V technology company – and wanted to find an organization that offered similar benefits to employees.
"It was a good company to work for," he said. "As I was transitioning to Arizona, I knew I wanted to work for a company that had similar values and benefits. Cox is a big brand in the southwest and has a great reputation, and I loved learning more and more about the company as I began working here."
In spite of the fact that he hasn't been able to connect with his team in-person due to COVID-19, Jackson said that he's felt welcomed and connected in his first year at Cox.
"Everyone's been so nice," he said. "Cox has exceeded all expectations. The leadership team from day one was so caring, never putting pressure on you."
Next stop: Winner's Circle
Looking ahead, Jackson wants to continue his career growth at Cox and aspires to be in Cox's prestigious Winner's Circle: an all-expenses-paid luxury getaway for the company's top-performing salespeople.
He added that with the support of his leadership team and colleagues, he feels empowered to excel in his job at Cox.
"I think it's an atmosphere where people want to see you succeed. If there's a new business win, we put it up on the scoreboard and everyone celebrates it. Everyone has your back and supports each other, and it starts from the top down."
Interested in sales jobs at Cox? We're hiring!
Click here to see open positions.