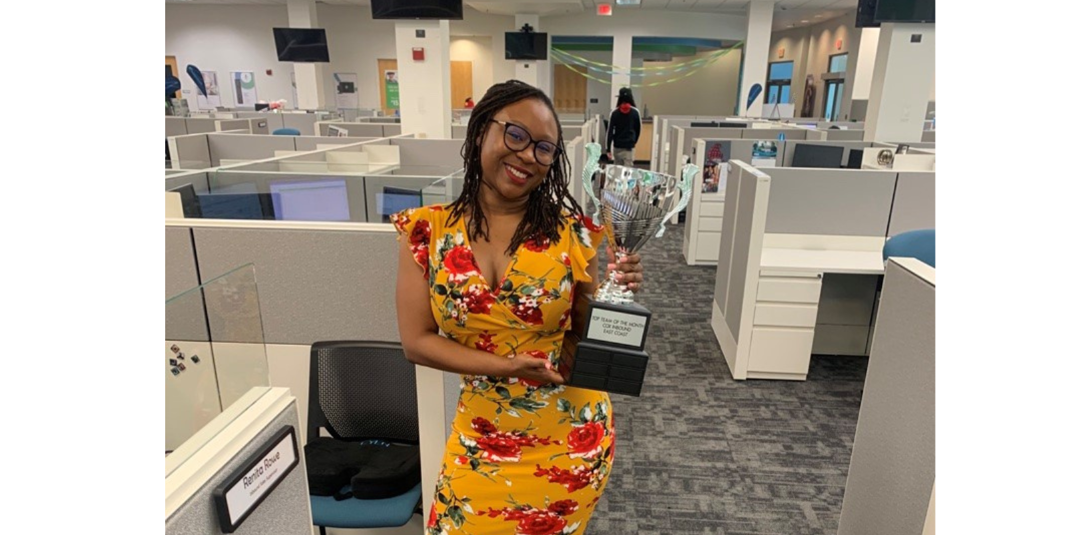 On paper, Renita Rowe is an inbound sales supervisor for Cox Communications in Virginia, but a title more fitting for her work may be "coach."
"Almost everything I do with my team is all around coaching – coaching to make them better," Renita said.
She joined Cox in 2019 as an agent, a role in which her customer service background served her well. As Renita built relationships with customers and helped them solve problems, she learned something about herself – she was more competitive than she thought.
"Once you get onto the floor as an agent, you see those people [on the ranking board] that have been doing an amazing job all month, and you're like, 'I have to be that person,'" she said. "It drove me to be better. It drove me to reach out to other people and say, 'Hey, what are you doing? How are you doing this?'"
In 2022, Renita become a sales leader. She now leads a growing team of 10 inbound sales agents who work with residential customers. Her love for friendly competition has served her team well.
"My goal is to make them the best team ever but to build a connection with them, build trust with them and take what I have learned and share it," she said. "If you're consistent in what you're doing, you're going to be successful."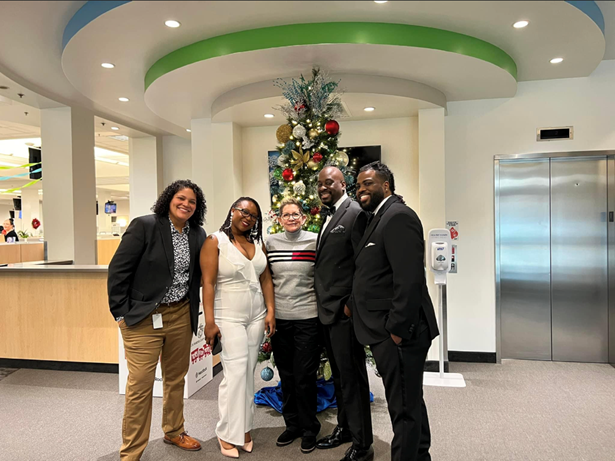 As Renita has coached her team toward consistency, her team earned their office's Team Trophy two months in a row this year. But her pride for her team goes beyond a trophy.
"Something I'm super proud of is building a good relationship with my team individually and also collectively," Renita said. "Individually, everyone is different, and I've watched each person grow over time."
She is also proud of the way her team supports each other.
"They shout out their sales and encourage each other. It's a lot of interaction, and it's super fun," Rowe said.
Renita encourages her team members to bring their full selves to the table, and she shares that advice to anyone who is interested in a sales job at Cox.
"We look for people with their own individual personalities. We want you to be yourself."
She added: "And when you're yourself, that's really what brings the customers in— having that conversation with the customer, laughing with the customer, talking about football."
Being willing to accept a challenge and lean into friendly competition helps too.
"Of course, being first is awesome!" Renita said.