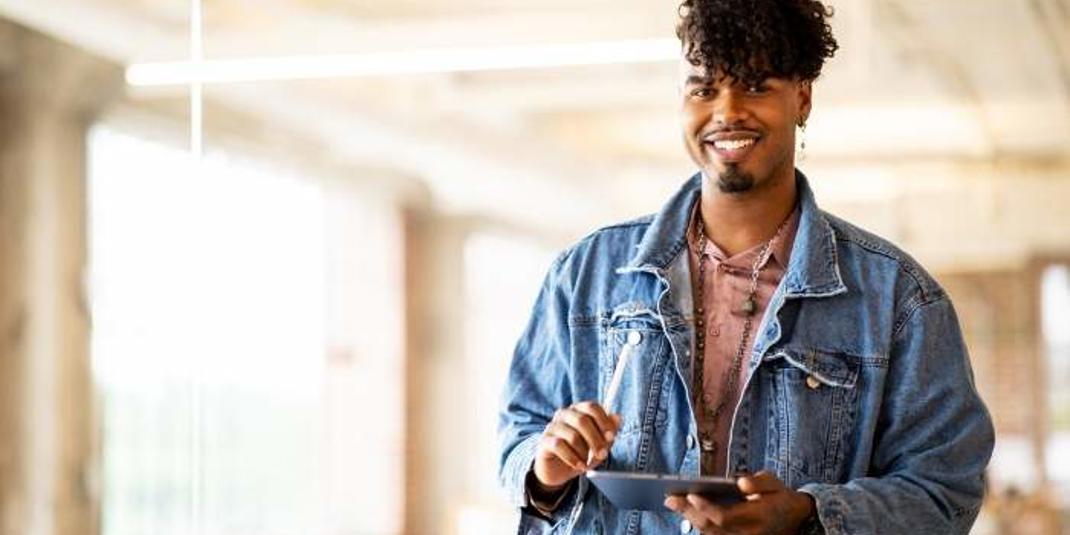 What is an employee resource group?
Employee Resource Groups are employee-led groups within a company that cultivate and nurture an environment of inclusion and diversity. These groups often allow employees with shared characteristics – whether it's gender, ethnicity, religious affiliation, lifestyle or interest – to not only have a "safe space" within a corporation to discuss things that affect them but also to provide the business with valuable insight into building a workforce that is representative of its consumer base.
ERGs are a resource to the company and to employees. The groups have real-time impact on work environment, identifying potential leaders that can be overlooked due to unconscious biases, addressing challenges that plague the business and fostering a culture of understanding and empathic business practices.
Here are five things I learned from leading an employee resource group at Cox.
1. There isn't a "one size fits all" approach to leadership.
If I were to be asked what I thought leading, or leadership, was around five years ago, I wouldn't have an answer that was remotely close to what being an effective leader truly is.
During my tenure as a co-lead on the PRIDE ERG, I have learned that being a leader evolves a significant amount of being able to identify an individual's strengths and areas for growth, delegating tasks and duties that will address one of these areas and ultimately allowing them the autonomy to make an impact.
I have been able to stretch myself and work towards my own goals of becoming a people leader within the organization. I do believe that leadership is a quality that is innate but taking a role in an ERG can teach you this skill and can accelerate the skills necessary to get to that next step within your career.
2. Building relationships is key to success.
As an ERG leader, you are exposed to people and areas of the company that you wouldn't have normally if you were to just remain in your functional work area.
I quickly realized that though I have anecdotal experience with plenty of the topics we address as LGBTQIA+ and BIPOC working professionals, my story isn't all that exists across the spectrum. It was important for me to extend my reach into other regions and have hard conversations with colleagues across the enterprise to ensure that every voice under our umbrella found representation in the stories we shared to the company.
Building meaningful relationships is a crucial component of being a working professional, but it is imperative when analyzing the impact you make as an ERG leader you are making sure your membership is represented at every table you're invited to.
3. ERG work is a volunteer position.
Being an ERG leader is a volunteer role, which means that the work you do has to be meaningful to you because oftentimes, not always, you can be adding an additional 10-15 hours of "side-of-desk" work to your calendar to ensure that you are representing your membership and community in the best way possible.
The work that we do doesn't stop at the end of the calendar year and you must keep that in mind when raising your hand to be an ERG leader.
4. You have a direct impact on positive company change.
This is something that I did not realize at first, but a company often relies on the ERGs and their membership when making decisions that can affect minority employees and the diverse customer base. This means that as an ERG leader and employee, your perspective and expertise is taken to heart.
I really enjoy being able to call upon our membership for surveying opportunities knowing that the insight that is obtained will have a direct impact on the way we sell our products to customers.
5. You gain skills you may not get elsewhere.
If you are looking for a way to gain skills that you are not able to develop in your day role, joining the leadership board of an EG is a great way to gain leadership skills, roadmapping skills, presentation skills, delegating skills and many more.
Being part of an ERG leadership board is a great way to gain exposure to senior leadership, areas that you wouldn't normally be exposed to, networking (internally and externally) and stretching yourself in a multitude of ways that will definitely accelerate the trajectory of your career if you are willing to put in the hours and do the work.
A little about me
I started working at Cox Communications' Atlanta HQ in 2019 as a co-op and secured a position in the Product Development and Management department under Philip Nutsugah on the video editorial team overseeing Cox's set-top boxes (Contour and Contour Stream Player). I entered the co-op program as an MBA student and secured a full-time role before the end my first rotation. During my co-op, I was able to pitch and secure Cox's first LGBT menu on VOD to the company's stakeholders. Within a few months, I was inducted into the leadership-in-training program under the events team for the PRIDE ERG, I most recently interviewed the president of GAMUT, Soo Jin Oh, for AAPIM and have worked with multiple ERGs in order to work on implementing diversity initiatives within content programing on Contour products for the Cox customer. I have since been promoted to manage Cox's Homelife products through the product lifecycle and I currently sit upon the PRIDE ERG leadership board as a business integration co-lead.
Interested in exploring jobs at Cox? See open positions here.
Learn more about Cox Communications here.