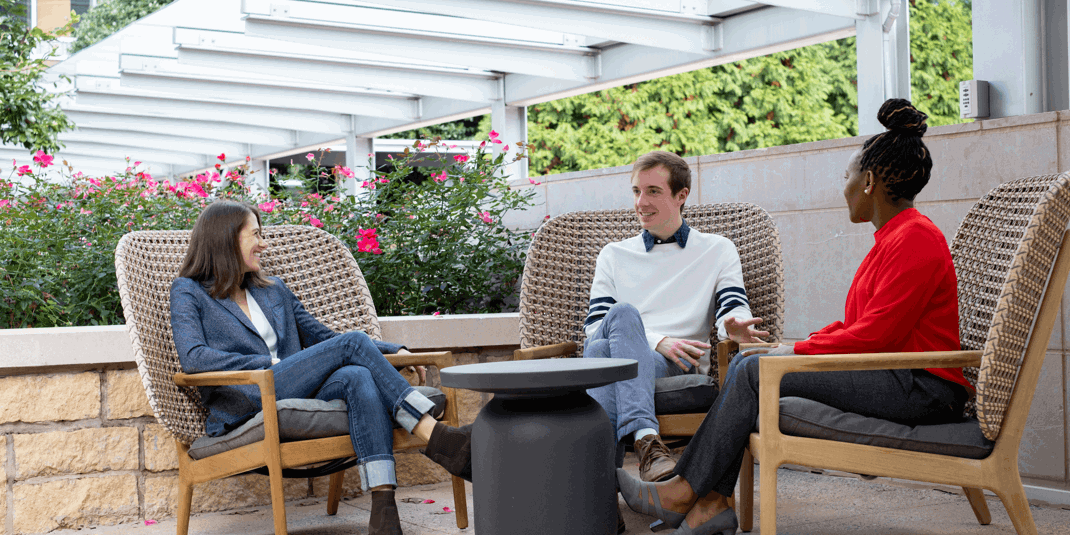 "Find a job you love, and you'll never work a day in your life." Maybe there's some truth to that saying, but we know that people need a reason to love their jobs. They need to feel fulfilled and appreciated at work, and empowered to find balance outside of it. Keep reading for our employees' perspectives.
"L…is for the leadership at Cox. 
O…is opportunity that knocks. 
V…is very, very, work-life complimentary. 
E…is equity, inclusion and diversity!"
While the above stanza would likely have Nat King Cole turning in his grave, we hope it's at least given you a Valentine's Day chuckle. In all seriousness, there's no better day than Valentine's Day to share some of the things our people love about working here. 
According to a November 2022 nationwide survey, employees believe that Cox's greatest strengths as a company reside in the fact that they feel greatly appreciated at work, that they feel included at work and that they believe managers care about their concerns (Source: Top Workplaces/Energage). Here are some of the other things they love about life at Cox.
1. Career Development Opportunities
Cox employees are encouraged to explore new interests and are fully supported in developing new skill sets. Cox's benefits include tuition reimbursement and other training opportunities so that you can move your career in the direction you want.
"I can't say enough good things about the development opportunities. Cox gives every employee the chance to grow where they want to grow," said Victor Watson, manager of retail sales at Cox Communications.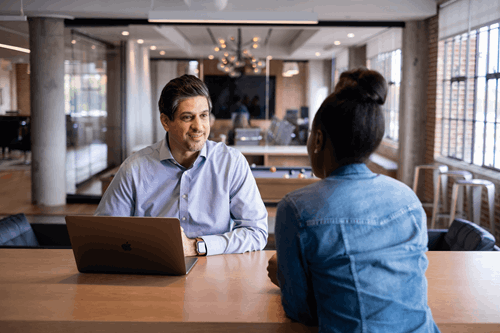 2. Work-Life Balance
Harmony between home life and work life is important, and Cox's flexible work policies and culture facilitate that balance. With hybrid and remote work options, flexible scheduling and paid time off policies (as well as paid parental leave, paid volunteer hours and paid time off to vote), we can all afford to focus on the things that matter most to us.
"I love the work-life balance," said LaShell Taylor, technical recruiter at Cox Enterprises. "I am currently dealing with sick parents, and I love that my manager and team support me during this difficult time."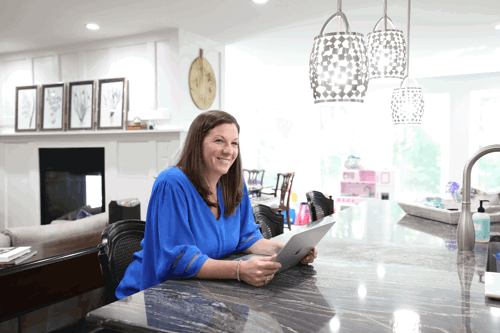 3. Workplace Culture
We believe "empowered people empower people," and strive to live that value across our company, from executive to entry-level. Inclusion, diversity and equity aren't buzzwords to us: they're a way of life. Based on feedback from employees, Cox's culture has been recognized by Great Place to Work, Forbes, Fortune and more.
"I love that I'm empowered to be the leader and person that I want to be for my team and peers," said Matt Neal, field operations supervisor at Cox Communications. "I get to do what's right and what makes sense day after day. I am given the bandwidth, support and tools needed to ensure each member of my team is supported in the way they need and want to be."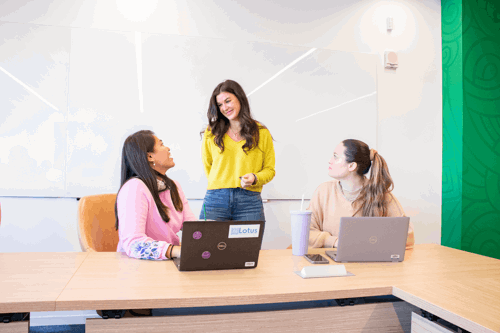 4. Relationships
The relationships we form at work are important, whether with our colleagues or customers. We learn and grow with each other. Sometimes a tight-knit bond forms from a collaborative project, and sometimes a friendship grows between an account manager and an auto dealer, for example. Whatever they may be, these relationships serve to strengthen us all and push us further toward our goals. 
"I love the relationships I have been able to grow with both my coworkers and clients. Everyday there is always something new and exciting to learn," said Britney Patterson, dealer services supervisor at Cox Automotive.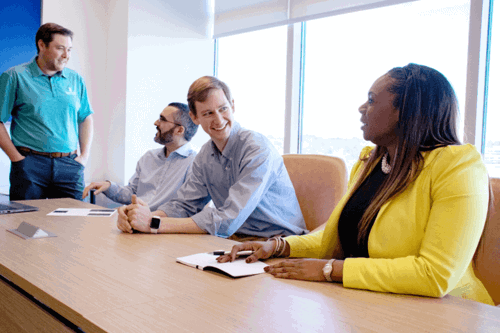 5. Benefits
Our benefits at Cox are vast, to say the least. Some have been mentioned above, and to list them all might take us well into March. Things like great healthcare coverage from day one, adoption assistance, a 401(k) with company match, resources for mental well-being, and even pet insurance are among the myriad benefits we enjoy. You can click here to see more.
"As a person still early in my career, it's very reassuring to be a part of a company that's thinking about my future in the long and short term," said Ajia Robinson, social media specialist at Cox Enterprises. "That future might include needing to take PTO for a mental health day, continuing my education with tuition reimbursement or retiring with great savings down the line, and Cox's comprehensive benefits encourage all of that and more."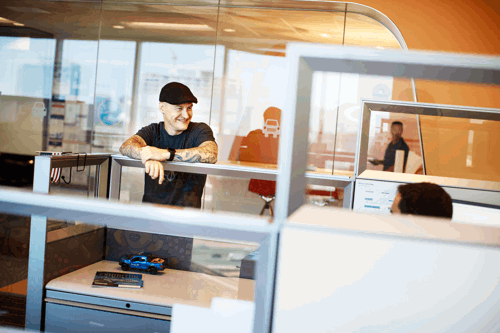 Clearly there's a lot to love about life at Cox, and in closing, we offer yet another cheesy verse: 
"Roses are red, 
Violets are blue. 
We love it at Cox 
And we're sure you will too!"