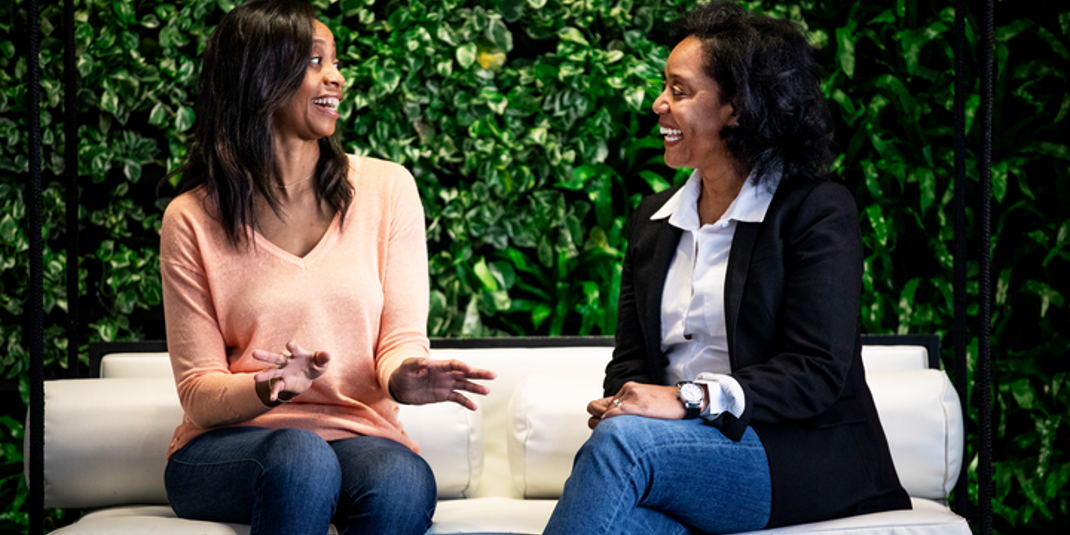 Proactive leadership and a supportive environment are crucial for mental health in the workplace. 
Stress is a part of everyday life. At least, that's what has been normalized in our society. We've been led to believe that stress at work and at home is normal. And in some cases that is true: there are times when stress is unavoidable.
But what happens when the chronic stress of work and home life affects morale, efficiency, and overall performance? That is burnout.
"At the heat of burnout is prolonged stress," says Hilary Phillips, MS, LPC. "It means we stay in the 'fight or flight' mode and our bodies do not have a chance to get back to homeostasis."
While job burnout can have many causes, it can affect your overall physical and mental health. Living full, complicated and busy lives outside of work also plays a role. This exhaustion can present in the form of increased emotional exhaustion, reduced feeling of motivation or accomplishment, feelings of cynicism toward your work and more.
"There is no one size fits all: burnout is different for every person," explains Hilary. For some, it comes in the form of withdrawing and reducing the engagement with work and colleagues. Others present burnout with sudden irritability or reduced attention to detail – making simple mistakes they otherwise would not have made.
For someone suffering from burnout, recognizing it and finding ways to treat it can be difficult. This is where leadership or colleagues can step in to address the situation.
"It's very common that leaders ask how they can help," said Hilary. "That doesn't always work. Instead, shifting to ask what that person needs opens the conversation."
A people-first culture like Cox's empowers leaders to model work-life balance and to step in to alleviate stress. It also encourages employees at every level to reclaim time for themselves. Preventing burnout begins with leading with empathy and understanding what someone experiencing burnout may be going through.
"It's not about justifying someone else's experience," Hilary said. "It's meeting them where they are and accepting the situation for what it is."
Cox offers several resources to support good work-life balance habits and overall wellness, including:
A flexible work culture (learn how we work here)
Flexible time off policies
Accommodating work schedule
Counseling and more for mental wellbeing
Healthy lifestyle coaching
On-site fitness centers
Free access to Headspace (sleep/meditation app) and FitnessOnDemand
Free membership to Care.com, with up to 10 days of subsidized backup care for children, pets or seniors
Supporting mental health and leading with empathy is a vital step to support those experiencing stress and burnout. Building an empathetic culture develops trust and allows people to feel safe when vulnerable. The more supported and seen employees feel by leadership, the better the collaboration and fruits of their efforts. At the end of the day, it's about finding balance and restoring that homeostasis when it's off.