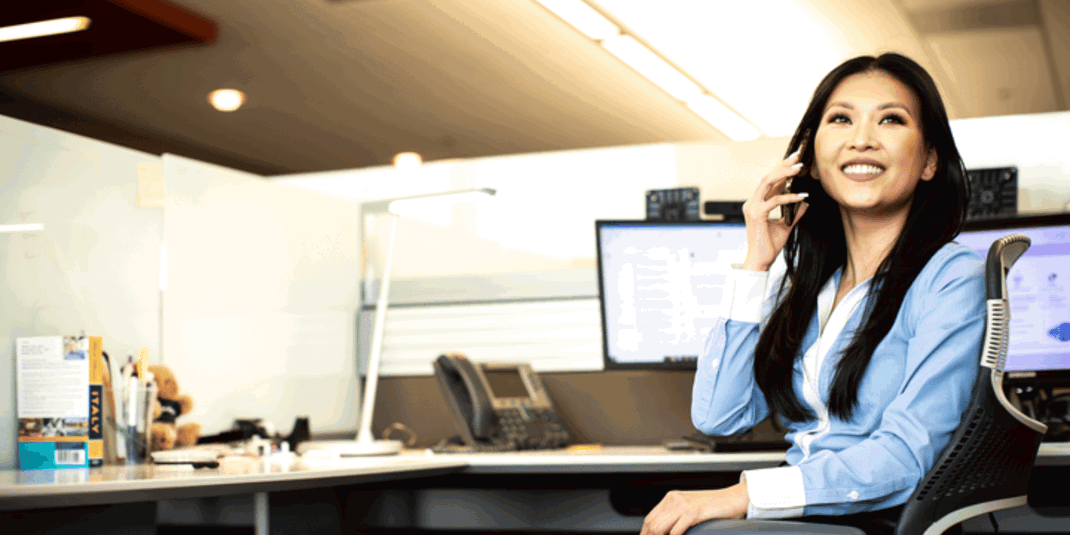 Three employees spoke with us about their jobs, their skills and the sales culture at Cox.  
From the Latin omne trium perfectum, the "rule of three" says that the best things come in groups of – you guessed it – threes. And so it is for this conversation with employees at Cox Communications! Javonta Worrell, Char Roberson and Josh Staggs were happy to give us the inside scoop on the inside sales teams within our organization and what they do.
For those unfamiliar, the term "inside sales" essentially refers to a team of people selling products and services online or over the phone, whether that's to residential customers or other businesses.
Javonta has been an outbound sales agent since February 2022 (after spending 11 years in the residential sales of business, that is). She goes by "Tay," and when this interviewer lamented not having his own nickname, she bestowed "Sha-Boogie" upon him.
Josh started out in inbound residential sales in 2017 and moved to inside sales a couple of years later. He's based in Las Vegas, NV, and was happy to be working from home the day we spoke.
Char works in retention as an inside relationship representative and celebrates six years with Cox this year, having moved from residential retention last September and relocating to Arizona from Oklahoma with her children.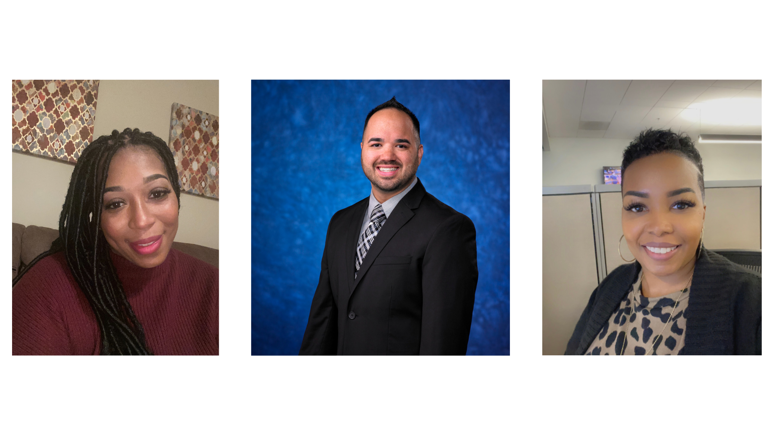 When we spoke, this titanic trio had never met before. They quickly realized how much they had in common despite their different functions and were quick to support each other and their experiences. That's a frequent occurrence within the Cox culture, and a perfect segue into our discussion:
Shanon "Sha-Boogie" Weaver: First, a big thanks to all of you for sharing your time with me today. Let's start by talking about the culture of the inside sales teams at Cox. What are your thoughts?
Tay Worrell: Thanks for having me! I'm excited to be a part of this. As far as the culture is concerned, I'd say it's incredibly supportive. My whole team came from the residential services side of Cox, like I did, so we already had strong relationships. We're not competitive – we lift each other up. When there's a big sale, we're all like, "Yeah, you just did that! Go on!" and each person's success motivates us all to do better constantly.
Josh Stagg: Agreed. We're all very supportive of each other. It's a sales-forward culture, but we're all in it together. And the culture at Cox in general, it's just great. Very inclusive. We all feel heard and valued, like we really belong.
SW: And to clarify, since we're talking about sales…what do you sell, exactly?
TW: As an outbound sales agent, I sell everything. Internet, cloud, cell service…anything you can think of, really.
Char Roberson: For retention, where I am, it's more that we're trying to save and then sell. We deal with clients who have had issues with our services or products, and we want to make it right. It's more about building a relationship with the customer first.
JS: I'm in the inside sales department. I have a queue that customers are calling in to set up new services – internet, phone, TV, like Tay said. But I also handle complex products and the features that come along with the internet that we provide.
SW: Sounds like you all really know your stuff. What skills serve you best in your roles?
CR: I would say actively listening. Really listening to the customer to know what they need. With retention, sometimes the customer comes in hot. There could be all kinds of issues with services not working. I've had conversations with customers that go way into left field, where one minute they're yelling and the next we're talking about their dog. And in the end, you can sell to that customer because you've built that rapport with them. And that's from actively listening. Those are the customers that stay.
JS: I agree. Listening, being able to relate and build rapport and gaining the customers' trust is invaluable. And don't be afraid to compliment the customer! We're often speaking with new business owners, and it's a scary process to start your own business. So, I'm not afraid to say "Congratulations! You're doing a great job! I'm so glad you called us so we can try to help your business succeed!" Things like that can be the difference between them feeling like just a transaction and really feeling that you care.
SW: I hear you. See what I did there? What other skills do you use?
TW: Product knowledge is very important too. When you can speak knowledgeably about the product and explain the value, most customers are happy to pay what we're asking because they know exactly what they're getting.
JS: That's so true. We stand by the quality of what we put out.
SW: I love that. Tell me, what should a new employee expect?
CR: Aside from amazing benefits and leadership? During training, it's about getting comfortable talking to business customers, especially if you've come from the residential side of sales – B2B and B2C are two different worlds. It's all about finding your ground, finding your own flow. And then once you get that down it's about learning and knowing the products and the services, like Tay said.
TW: You've got to be patient with yourself. Asking questions is how you learn.
SW: What about people who have been part of the Cox family of businesses for a while, like yourselves? What are your days like? What does the future look like?
JS: I go in with the same mentality every day: "I'm gonna kill it today." It's about holding yourself to a standard. I'm always open to change, and you have to be flexible. And staying up to date with product knowledge, like Tay said. That's how customers come to trust your recommendations.
CR: It's been an awesome year. Last year was awesome too, and I expect next year to be as well. I'm excited to continue mentoring and learning. That's what sales is all about.
TW: I'm still learning. This is my year of evolution, and I just want to continue to evolve. Cox makes that easy.
SW: Sounds fantastic. Thanks so much for speaking with me today!
It should also be noted that during our conversation, these employees discovered they'd all be traveling to Hawaii together through the Winner's Circle, a program through which our top salespeople can receive an all-expenses-paid luxury vacation. Congrats to all three! Sha-Boogie is very proud and jealous indeed.