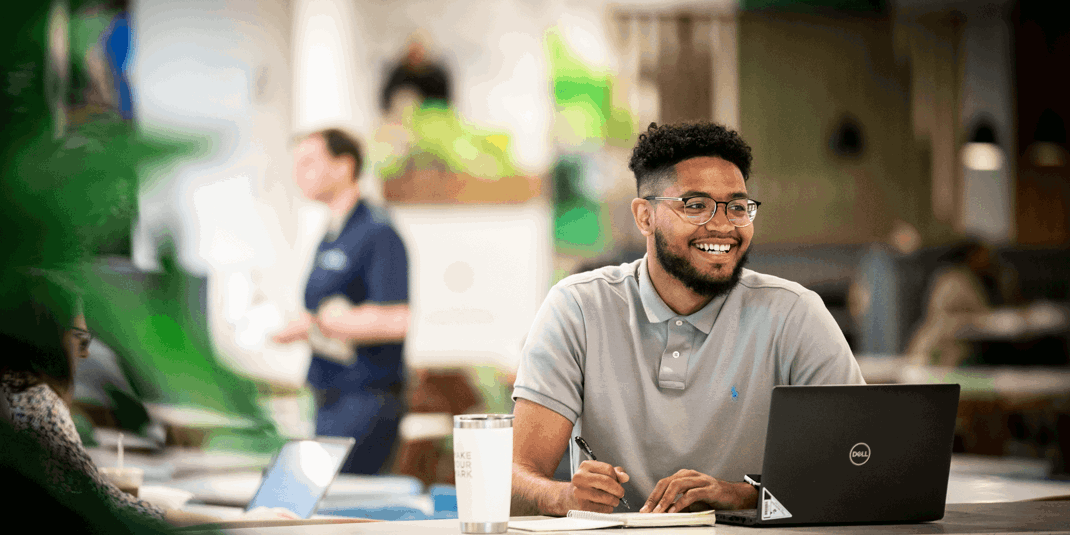 Finding and navigating your first job out of college isn't an easy task. The world of post-grad brings new experiences, decisions and expectations. What if you could start your career in a place that helps you tackle unfamiliar experiences, conquer those decisions and exceed expectations? With Cox LEAD, you can.
Cox's LEAD program is a leadership development program that exposes recent college graduates to on-the-job training through rotational assignments across Cox Communications, Cox Automotive and Cox Enterprises.
The Atlanta-based program kicks off with approximately four weeks of training focused on project management fundamentals and business analytics, as well as industry/company-specific guidance and valuable professionalism skills. Once LEAD members complete the training curriculum, they are assigned to projects across a variety of departments within Cox, from product management to employee experience to strategy & innovation.
The LEAD program kicked off in 2015 and has successfully launched 11 classes of LEADers. Abby Benton, a LEAD alumna who joined in 2019 and Caroline Odom, who joined in 2022, shared some thoughts and stories about their time in LEAD to help us learn more about this award-winning program.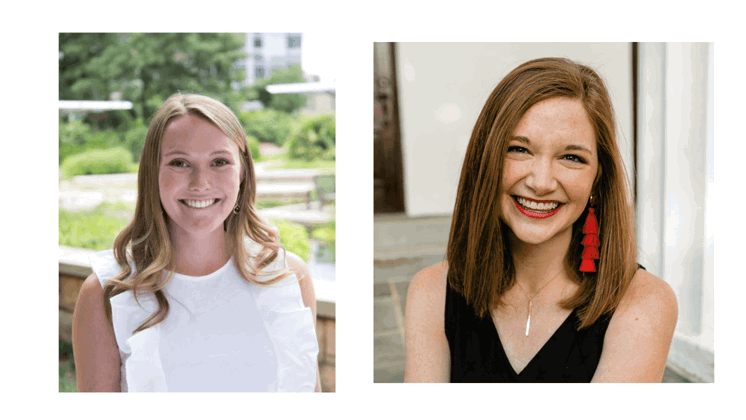 Abby Benton (left) is a LEAD alumna who is now a Project Manager with Cox Communities.
Caroline Odom (right) is a current LEADer supporting Cox Prosight.
How did you find out about LEAD?
Abby: I was in a business program called the Institute for Leadership Advancement (ILA) at the University of Georgia, and several ILA alumni are in the LEAD program at Cox. One of them reached out to our ILA Director, who passed along the opportunity to me…the culture and emphasis on personal development won me over.
Caroline: My sophomore year of college at the University of Georgia, I randomly joined a LEAD information session hosted in UGA's journalism school, thinking it was an internship program. I quickly learned otherwise, but I stayed to learn about it and tucked the idea in the back of my mind. When my senior year rolled around, the LEAD program came back to campus, and I was able to meet with program leadership. I applied and was hooked!
What is unique about LEAD for an entry-level professional?
Abby: It gave me a community of people in the same stage of life as me, and we were given a lot of support. The managers in the program were truly looking out for us – offering advice, continual learning opportunities and connecting us with people in areas of the business in which we were interested. We were also given a great deal of responsibility in our first role out of college. This type of role allowed us to be seen and gave us the opportunity to accomplish significant tasks even though we were just starting out.
Caroline: I have been able to meet so many wonderful people across the company and deeply appreciate the guidance of the program's leadership. I also love that I get to exist in the mini-LEAD community within the broader Cox community.
What is a standout memory of being in LEAD?
Abby: I don't think I can pinpoint a specific moment, but the time I look back on most fondly is the first 6 months of being in LEAD. We were all trying to figure out how to "adult" and every day we would each lunch together in the cafeteria and talk about how we felt like we did not know what we were doing. We would share embarrassing stories, give each other advice and talk about Crime Junkies (the true crime podcast we all became obsessed with).
Caroline: I signed up for Cox's CrossFit program at the invitation and encouragement of another LEADer. It was so fun to have a friend to try something new with, and now we get to take classes together a couple times a week! I also enjoyed volunteering with fellow LEADers at Open Hand Atlanta, where we spent a couple of hours suited up in hairnets, gloves and aprons packing meals for homebound neighbors across Atlanta. It was a fun way to connect and support our community – and a great excuse to grab lunch together after!
How did LEAD set you up for success?
Abby: LEAD creates a great balance where you are pushed out of your comfort zone but know your manager and peers have your back. During my two and a half years in LEAD, I got to experience three different areas of the business that were all vastly different. I was able to determine which areas of the business I enjoyed, and I also had several diverse experiences within the same company – learning about new products and departments, meeting new people and exploring different project management tactics to best suit the team on which I was staffed.
Caroline: One thing I love about LEAD is the focus on growth. In addition to encouraging and coaching LEADers to provide value to the business, LEAD hosts learning events, keeps us informed of trainings we may want to participate in and facilitates connections with executives across the business via monthly lunch and learns. LEADers get a lot of exposure that is so valuable for building relationships and understanding where a career at Cox can take you.
Any tips for early career professionals looking to launch their careers?
Abby: Be curious. I always tell people this. When you are early in your career, you can ask all the questions because you are not expected to know the answers. Take advantage of that! Meet with people just to learn more about their job or career path. My other advice would be to own your own personal development. Seek out mentors, training, and extracurricular activities that will grow you in areas that you are interested in or want to get stronger in.
Caroline: First, be patient with yourself. Any time you are new to a company, team, project or even an individual task, you are going to confront a learning curve. Take time to ask questions and learn from the people around you. People are usually willing to offer help if you just ask. The thing you feel so nervous about today may eventually become a routine part of your job that you will barely thing twice about. Second, remember that building relationships and community can take time. Do your best to really value and care for the people you are surrounded with. And third, feed your curiosity. If you are interested in a different part of the business or a specific functional role, find out who can tell you more about it. You are learning and building relationships along the way.
Ready to explore our opportunities for early-career employees?