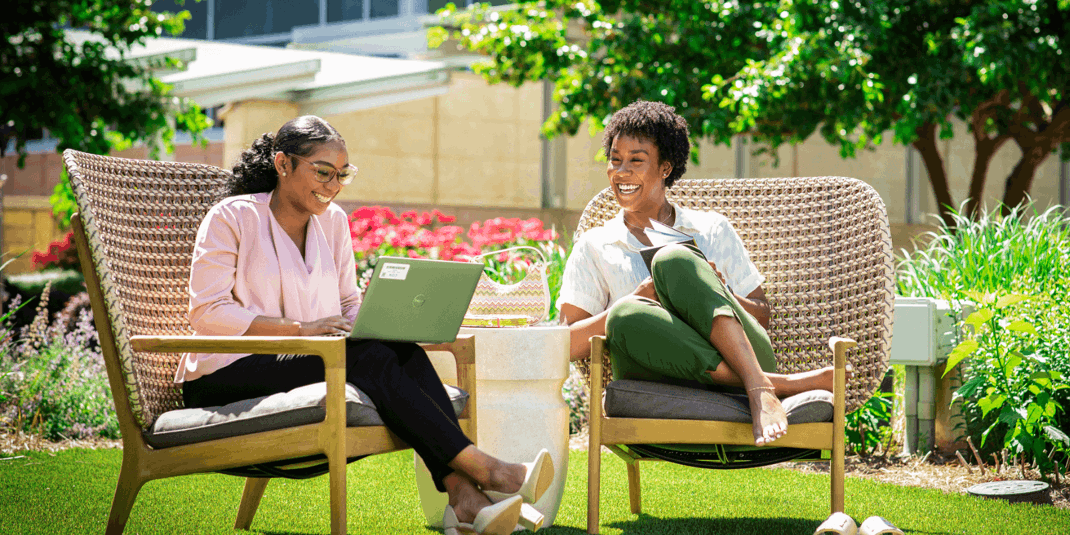 Three members of this employee resource group tell us about their experiences and how it's helped their careers.  
Wouldn't it be great if your job had some sort of extracurricular organization to help develop your career and promote the things you care about? Sort of like those after-school clubs back in high school, but without any impending homework assignments distracting you from the fun.  
At Cox, we have exactly that. Our employee resource groups (ERGs) encourage personal and professional development while deepening our commitment to diversity, inclusion and the communities we serve. From the Salute ERG (focused on veterans and military families) to the Pride ERG (focused on the LGBTQ+ community) and many more, we've got something for everyone. If you're early in your career and have your sights set on leadership, we have something that'll help you gain a little...momentum. 
We spoke with a few members of the Momentum ERG recently to learn more about what this early-career focused group is, what their experiences with the ERG have been, what they've learned and how it's impacted their career.  
In their own words, members of Momentum "aim to amplify and equip the next generation of leaders through personal and professional development, networking opportunities and access to a community of advocates." Simply put, Momentum is a place where early-career employees and advocates – think interns, co-ops, people in the early phases of their journey at Cox as well as people who want to support them – can make friends and learn new things. 
Mathi Tamilmani, a financial senior analyst with Cox Automotive, gave us some further insight into the purpose of Momentum.  
"Momentum is a professional development organization for early-career team members, those new to Cox and seasoned employees who are looking to give back to the next generation," Mathi said. "Our purpose is to provide programming, communication and networking opportunities for Cox employees who want to improve upon the skills that will help further develop their careers."   
Does Momentum's purpose live up to its promise? According to Jenna Skryantz, a senior digital communications specialist with Cox Communications, the answer is a resounding "yes." Her journey with Momentum began with simply an interest in the marketing and communications side of the ERG – now, she's in a leadership role of the ERG. 
"Over the past few years, I have been able to sharpen a wide variety of skills as part of the leadership team," Jenna said. "When I first started my journey, I shadowed the communications leads. I helped them with digital assets for promotion and awareness around campus and with our online presence. I moved into a lead role the next year, publishing several articles, newsletters, event communications and more. The following year, I moved into an operations lead role where I've been able to practice my public speaking and project management skills, which I've been more than thrilled about. Moving into a chair role for 2023, I'm excited to see what new skill sets I can add to my tool belt."  
Those who have a heart for mentorship and "paying it forward" will find lots to enjoy with Momentum. Just ask Lindsay Kitchen, part of Cox Automotive's enterprise risk and security team. 
"I started as a board member with Momentum in 2019," Lindsay said. "I was mentoring an intern at the time and looking for opportunities for her to get more involved in the company, so I joined the group with her. Events like Momentum's 'Lunch with a Leader' [a series where Cox executives speak to small groups of early-career employees] taught me so much about the company and how executives think about their own careers. I learned a lot simply by being on the leadership team and interacting with my peers. This gave me a perspective that I wouldn't have had otherwise."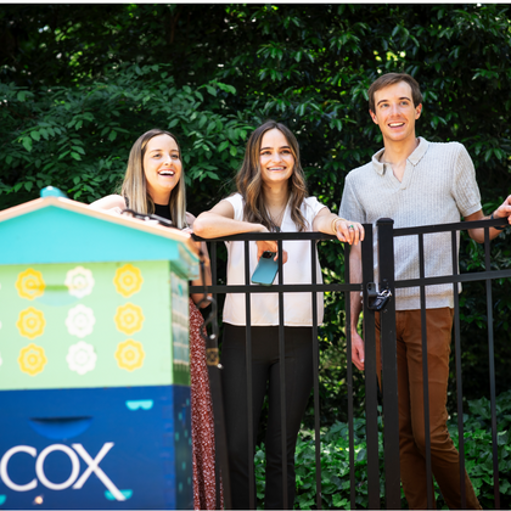 If you're a student looking for an internship or co-op position, or if you're early in your career and seeking a company that shares your values, we've got lots of resources for you: from Momentum to mentorship programs and much more.
Click here to learn more and explore opportunities!