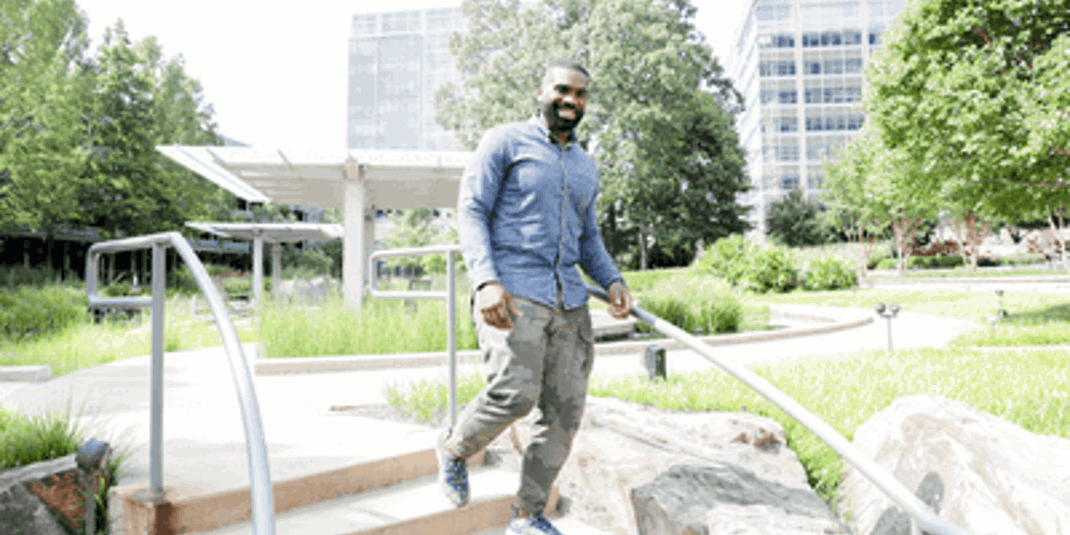 This employee resource group establishes a safe space for employees of African descent and their allies to cultivate relationships, and provides tools and opportunities for development.  
Employee Resource Groups, or ERGs, are a big part of what makes Cox such a great place to work. They offer a way for our employees to build community, learn something new and find professional development in an inclusive environment. 
Soul is Cox's Black/African American ERG. February is Black History Month and as we close out the month, there's no better time to highlight the amazing work of this group. We spoke with two members of Soul ERG: Kim Bruner, a senior analyst with Cox Automotive, and Melanie White, an enterprise applications engineer with Cox Communications. They gave us a peek inside the ERG, and here's what they had to say! 
Shanon Weaver: Hello, and thanks for taking the time to chat with me about Soul ERG. I'm excited to learn more! If you'll pardon the rhyme, what is your role in Soul?

 
KB: Hey, you're a poet and you don't know it! I'm a co-chair. 
MW: I lead operations and membership. 
SW: What's the purpose and mission of Soul ERG?

 
MW: Soul aspires to create an inclusive environment that advances, educates and influences its members to reach their highest level of personal and professional development. We're dedicated to offering access to internal and external events and resources that attract, retain, empower and inspire Black and African American employees across the Cox family of businesses. 
SW: Tell me about the backstory of this ERG.

 
KB: Soul was originally the Black/African American ERG (BAA) which originated at Cox Communications. 
MW: The name changed to "Soul" in 2022. Soul is more encompassing of who we are as an ERG, but more importantly as a people. Arriving at the name Soul was not a simple task. The Soul ERG leadership team partnered with Cox's brand/marketing/creative team and Cox's inclusion team through many ideations of the rebrand to ensure we collectively represented all employees of African descent.   
SW: Melanie, you mentioned offering access to certain events and resources. What sort of activities does Soul host or participate in?

 
MW: There's everything from Black History Month celebrations to networking events to executive panels. We host volunteer events, Juneteenth Freedom Day celebrations, financial literacy discussions, development workshops and more.  
KB: That's right. Soul hosts and participates in a variety of events in the "4C Model" – career events, community events, commerce events and cultural events.  
SW: How has your engagement with Soul ERG helped you in your careers and/or your personal lives?

 
KB: Professionally, having been a member of and now a co-chair of Soul, I have developed a greater sense of belonging in such a large, multi-divisional organization. I also gained access to tremendous networking and development opportunities. I have been able to cultivate intimate relationships with various executive leaders across all three divisions of Cox and been afforded opportunities to have a "seat at many tables" with those leaders. This seat allows me to have my ideas and perspectives heard by those who directly influence and execute impactful change throughout our organization.  
Personally, Soul has helped me find my voice and authenticity beyond the workplace. Being a co-chair has challenged me in many ways and as a result, I've become a stronger, wiser and more confident 'me." It's also empowered me to become my own advocate in everyday life. I've now embraced the idea that "I should be my #1 cheerleader!" 
MW: Kim said a lot of truth there; I'll just say that the Soul ERG has helped me to build relationships, network within different areas of the business and learn the landscape of Cox while helping me to develop skillsets for the next level of my career. 
SW: What's the most important thing you'd like readers to know about Soul ERG?

 
KB: We want everyone to know that first and foremost – Soul is a safe space for all Cox employees to connect and engage with others on matters most important to them! We also want others to know that as a member of Soul, they will have access to various resources and opportunities that will help them develop both professionally and personally. 
MW: Our souls are essential to who we are. It's where our traditions, values and spirits live. We've taken our history of joy and hardships – our "Soul" – to heart and used it to drive us forward in both our professional and personal lives. It is also the spiritual essence, animating principle or actuating cause of an individual life — part of a human being. With Soul, we aim to provide a safe space for Cox's employees to gather in discussion, celebration, education and inspiration.