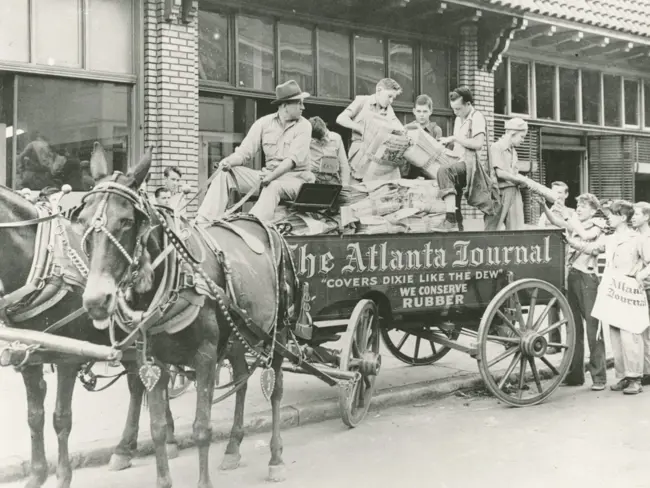 Welcome to our story. A story where innovation abounds. Where tomorrow is in the works today and where we'd like you to write this story with us in the future.
From the very beginning, our people gathered to exchange ideas, to defend and preserve the freedom of the press and to tackle the pressing challenges of the time. And, 125 years later, we're still gathering; around causes and big ideas, uncovering the truth, protecting the planet we call home and helping people in bold ways.
"Running water never grows stagnant," Gov. Cox once said. Neither has our story.  
Come take a journey with us and connect to work that improves lives. 
Late 19th Century to Mid-20th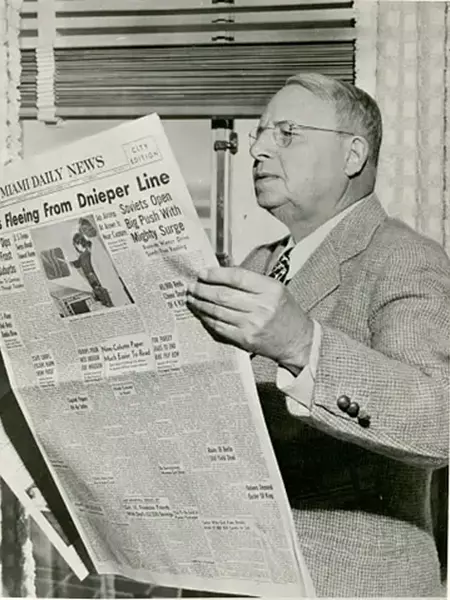 School Teacher to Newsman (1898-1907)
Driven by an entrepreneurial drive, James M. Cox shifted from teacher to publisher of The Dayton Daily News in 1898, with the goal of informing and educating a broader audience.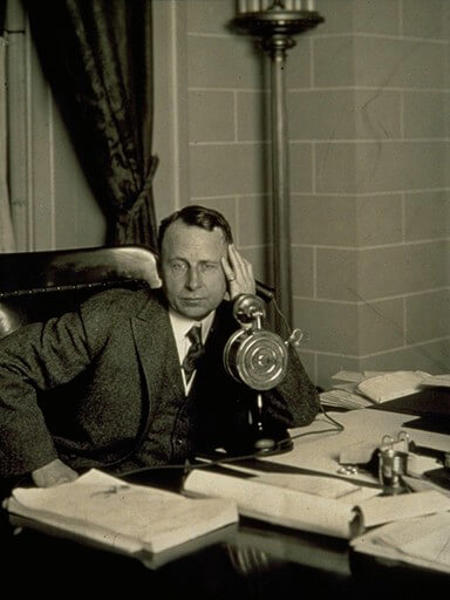 From Print to Politics (1909-1919)
Cox served two terms in the U.S. House of Representatives and three terms as Governor of Ohio, where he fought for issues like fair pay, worker safety and child labor.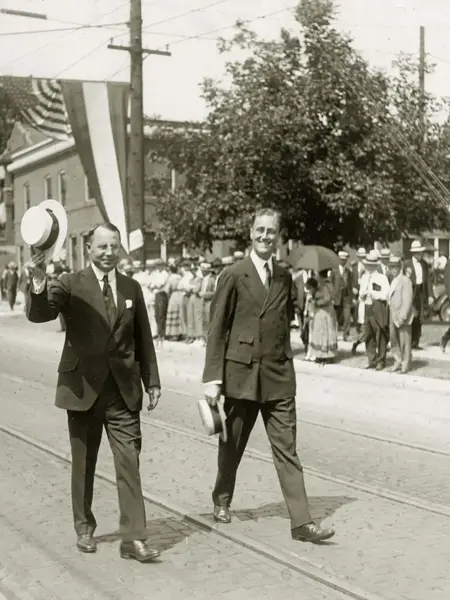 Run for the White House (1920)
As the Democratic nominee for President, Gov. Cox chose Franklin Delano Roosevelt as his running mate. Ultimately, the ticket of Warren G. Harding and Calvin Coolidge won the presidency that year.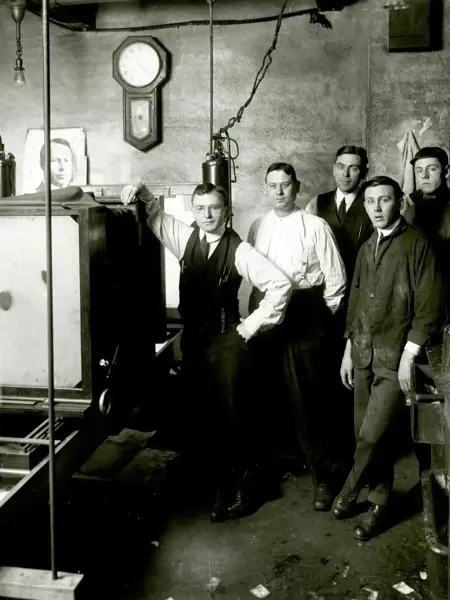 Turning Back to Media (1920s-1940s)
After losing his presidential bid, Cox turned his attention back to his newspapers, expanding into markets outside Ohio and also into the burgeoning new medium of radio.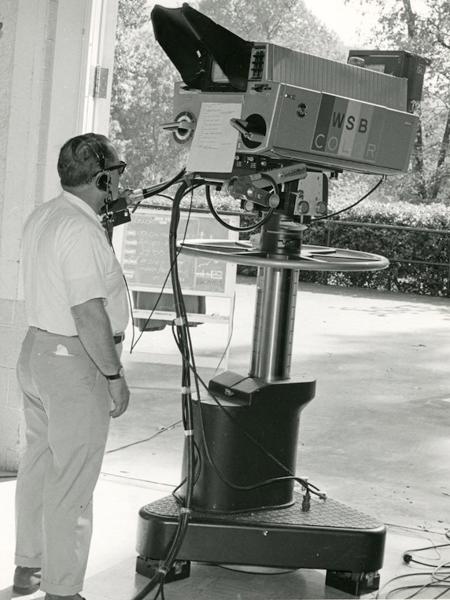 And We're on the Air! (Late 1940s)
In September 1948, John Cone's voice boomed into living rooms across Atlanta, "And we're on the air." It was the first television broadcast in the South and among the first in the U.S.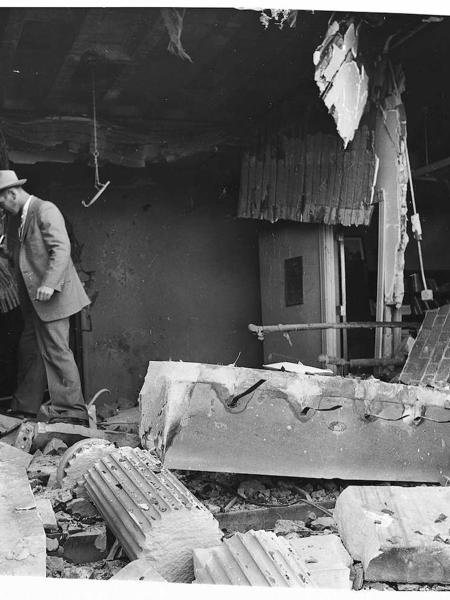 Atlanta Temple Bombing (1958)
Ralph McGill, publisher of the Atlanta Journal-Constitution, published an editorial that smoked with anger and shame, decrying the bombing and earning him a Pulitzer.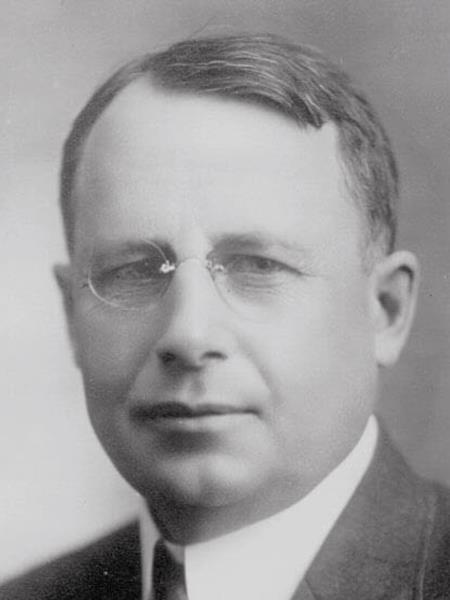 Affirming Our Commitment to the Environment (Late 1950s)
After Governor Cox's death at the age of 87, his heirs formed the James M. Cox Foundation. Its bylaws said grants should have a strong focus on human services and the conservation of nature.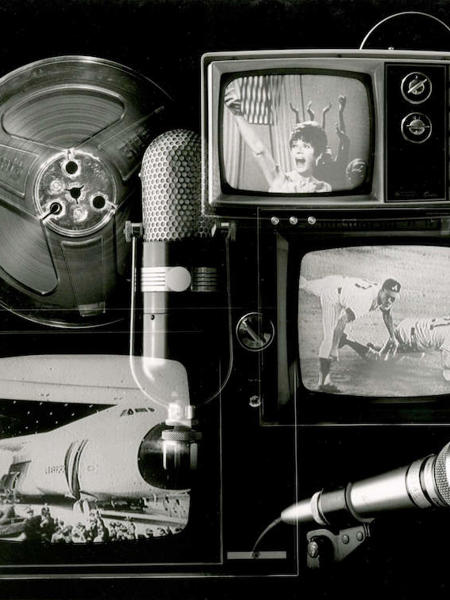 Cable Growth (1962)
Cox purchased 3 cable systems in central PA, with a combined 11,800 subscribers. Cox was one of the earliest broadcasters to embrace what would later be called cable television.
Mid-20th Century to Today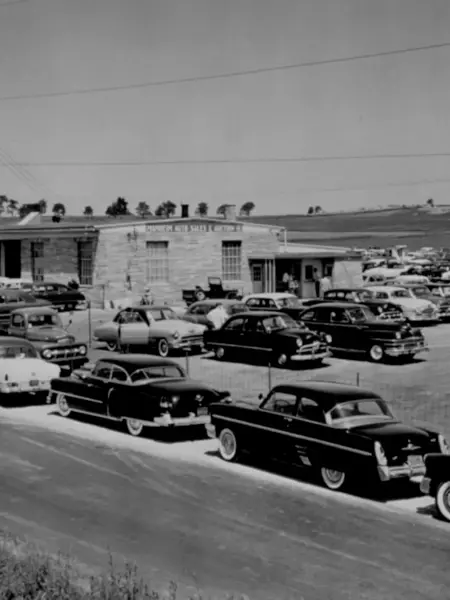 Exploring New Paths (1968)
Cox Broadcasting execs proposed buying Manheim, an auto auction business. CEO Jim Cox Jr. trusted his team and embraced the idea. Today Manheim is the world's largest wholesale automotive marketplace.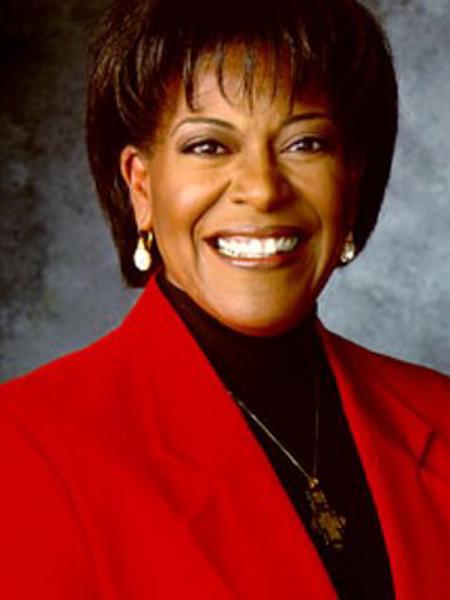 A Trailblazing Moment (1970s)
At a time when television was still largely a province of white men, Jocelyn Dorsey became Atlanta's first Black news anchor in 1973.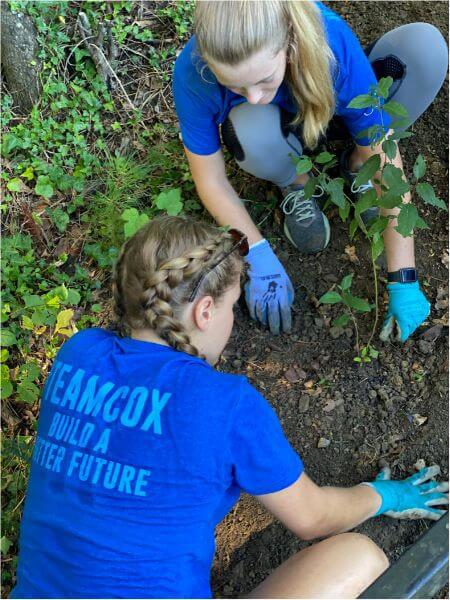 Our Sustainability Program Launches (2007)
Founded by CEO Jim Kennedy in 2007, Cox Conserves has invested $100M+ in sustainability and conservation. Cox is on track to send 0 waste to landfills by 2024, & to be carbon & water neutral by 2034.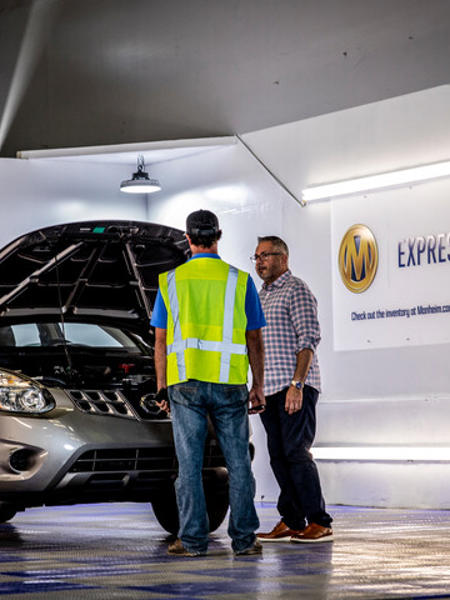 Cox Auto Takes Shape (2015)
By bringing together Manheim Auctions, Autotrader, Kelley Blue Book, vAuto, Vin Solutions & Dealertrack, Cox Auto established itself as a force to be reckoned with in the auto industry by 2015.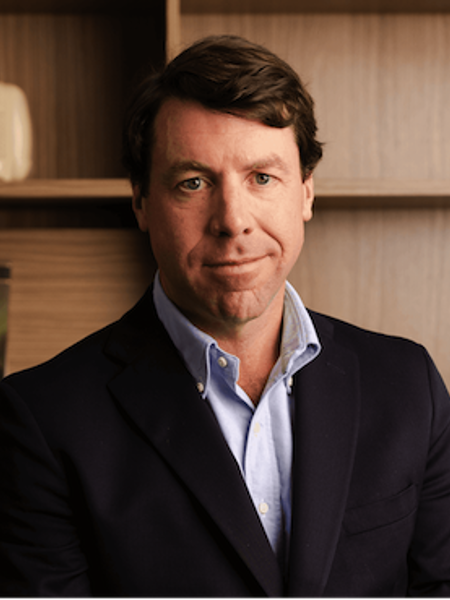 A New Leader at the Helm (2018)
Since taking the helm in 2018, Chairman & CEO Alex Taylor has driven innovation & ushered in a new era of diversification in areas like advanced recycling, greenhouse agriculture, healthcare & more.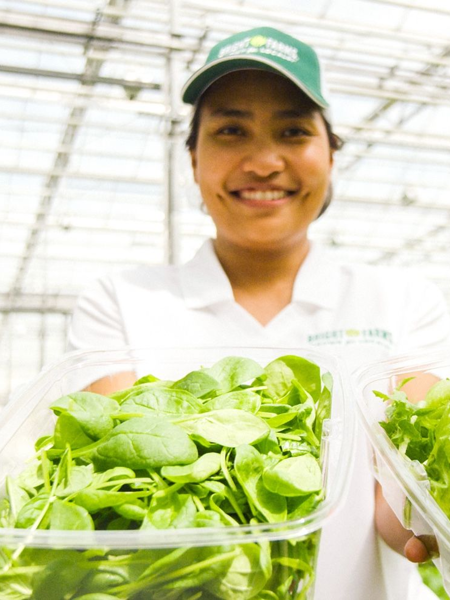 Back to the Future (2023)
In the late 1800s, a young Jimmy Cox started his work on the family farm. Now, 100+ years later, Cox re-enters agriculture with innovative greenhouse ventures like BrightFarms & Mucci Farms.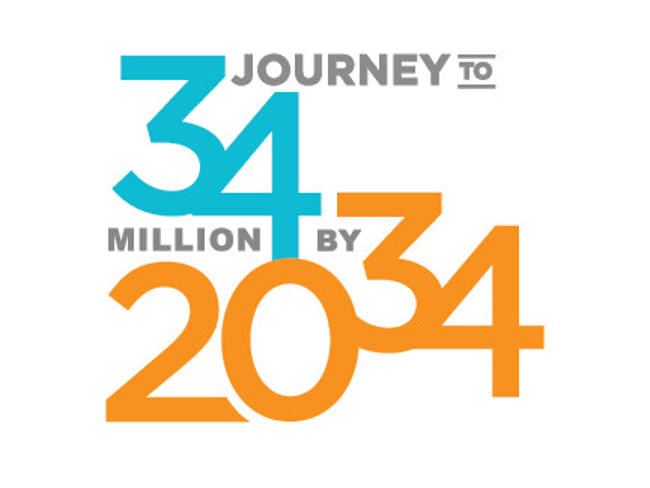 Building a Better Future
Cox has a rich legacy of taking care of the people in the company, uplifting the communities we serve, and striving for a better tomorrow. With our 34 by 34 initiative, launched in 2020, we are now building on our legacy of creating tangible social impact with a goal of helping 34 million people live more prosperous lives by 2034 by tackling problems we're uniquely suited to solve.
We're focusing on six key areas where we have the experience and expertise to make a positive impact:

Technology access
Access to lifelong education
Employment skills
Social equity
Environmental sustainability
Good health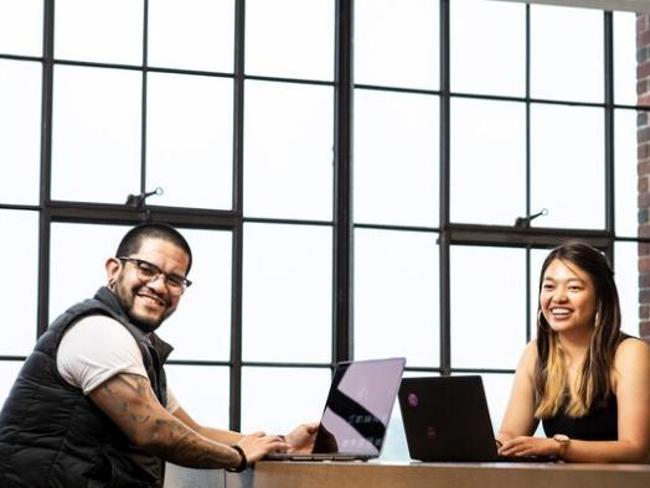 FUTURE FOCUS
"As we look to the future, it's a lot of looking at the past and being deliberate about the areas that we want grow into," said Kristine Faulkner, Senior Vice President of Marketing at Cox Communications. "And that's what I love about Cox;  we're growing in our core business and we're getting very deliberate about where those paths of future innovation and future growth over the next 125 years are going to be. Areas like cleantech, education, healthcare, and more. So that's exciting."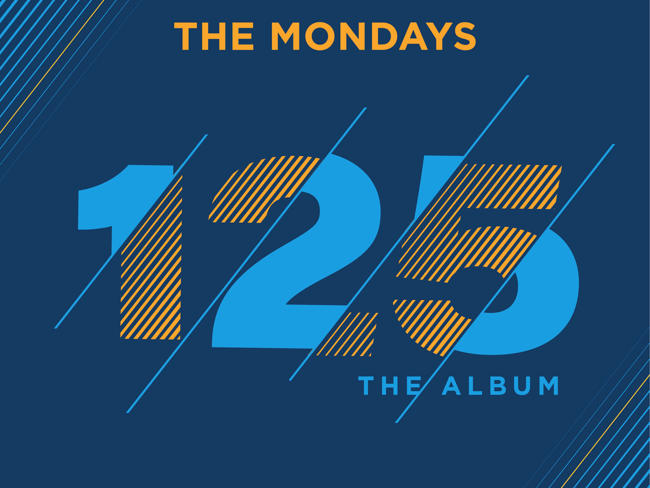 Celebrating 125 Years by Making a Little Music
The best way to celebrate Cox's 125th anniversary? Living out our value of make a little music!
"125" is a collection of original songs inspired by Cox's legacy and future. The songs are written and performed by Cox's band, The Mondays. The Mondays – all of whom are Cox employees – penned the songs for "125" based on their experiences working at Cox, vividly portraying the company's unique energy and culture through a variety of musical moods and stylings.
Listen to "125" on Spotify, Apple Music, iTunes, Amazon Music and all other streaming platforms.