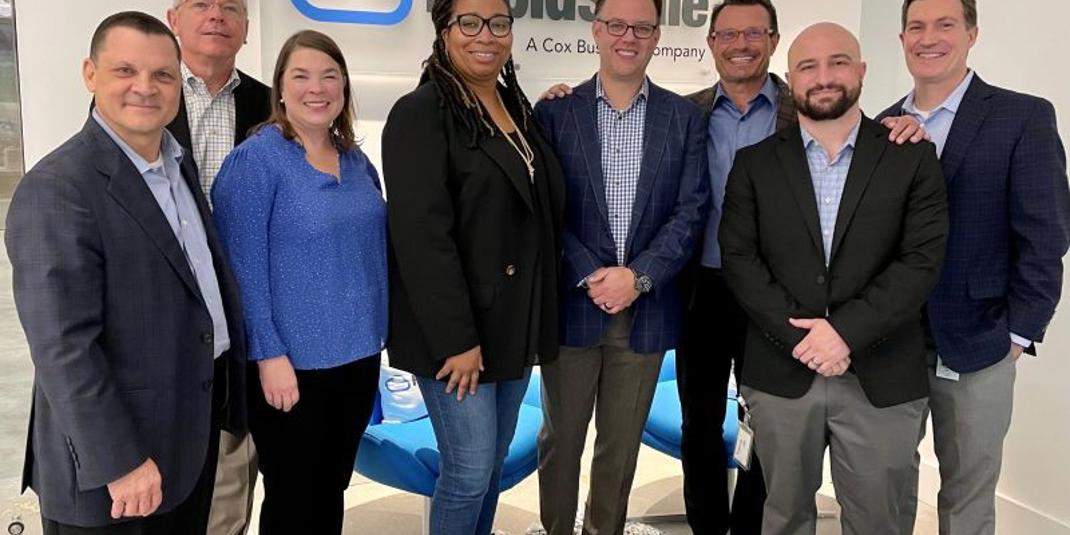 RapidScale, a Cox Communications company, empowers clients by doing the heavy lifting for IT staff in the cloud space. 
What's RapidScale, you ask? That's a great question, and you've come to the right place for the answer. 
First of all, RapidScale is part of the Cox family of businesses. Its main function is to support other businesses' remote work environments with managed cloud services.  
What does that mean? Another great question. You're on fire today! 
We spoke with a few RapidScale employees to get the scoop on what the company does, what its future looks like and what opportunities are available.  
About RapidScale

 
RapidScale began as a small cloud services provider and has grown substantially over the last seven years. When David Mattatall (Director of Technical Support) first started at the company, there were only about 15 people there. It's now grown to more than 300 employees and is expanding fast. 
"We're not simply a cloud services provider," David said. "We are a solution provider. We don't just sell single products; we sell solutions and augment them to create happy customers." 
"We're an extension of a business's IT department, essentially," said Marisa Parrish, Senior Director of East Coast Cloud Solutions. "We offer end user support, which enhances services they're already using." 
"We empower our customers to share their workload out to us," David added. "That way they can take care of what's going on in the office and we can take care of what's going on in the cloud. 
Careers at RapidScale

 
According to Marisa, RapidScale is an exciting place to be, especially right now. "We are the growth engine of Cox Business," she said. "Since we've started, we've almost tripled the size of our sales organization." 
The future holds a lot of interesting opportunities for RapidScale, as some strategic acquisitions have positioned the company for even more growth.  
"We'll run the gamut of the cloud space from hyper-scaling all the way down to very customized solutions for our customer base," David said. "We are on the cusp of turning into something even more amazing." 
So what opportunities are there with RapidScale? The short answer is – a lot. For the longer answer, we turn to Marisa's peer in the west, Terri Straabe, Senior Manager of West Coast Sales. 
"We are in growth mode," Terri said. "There are a lot of opportunities open for RapidScale, regardless of what kind of talent you have. We're looking to fill jobs in a growing model and in a growing business. We need talented people for quality assurance, DevOps, billing, client experience, software engineering and more. There are all different types of opportunities." 
Marissa explained that if you've got business acumen and critical thinking skills, the RapidScale team can teach you the rest. Terri added that we simply need people who are willing to jump in and grow with the company. 
"This is not something static," Teri said. "You're going to help drive that growth. You're going to help drive those new opportunities forward and share in the success around them."