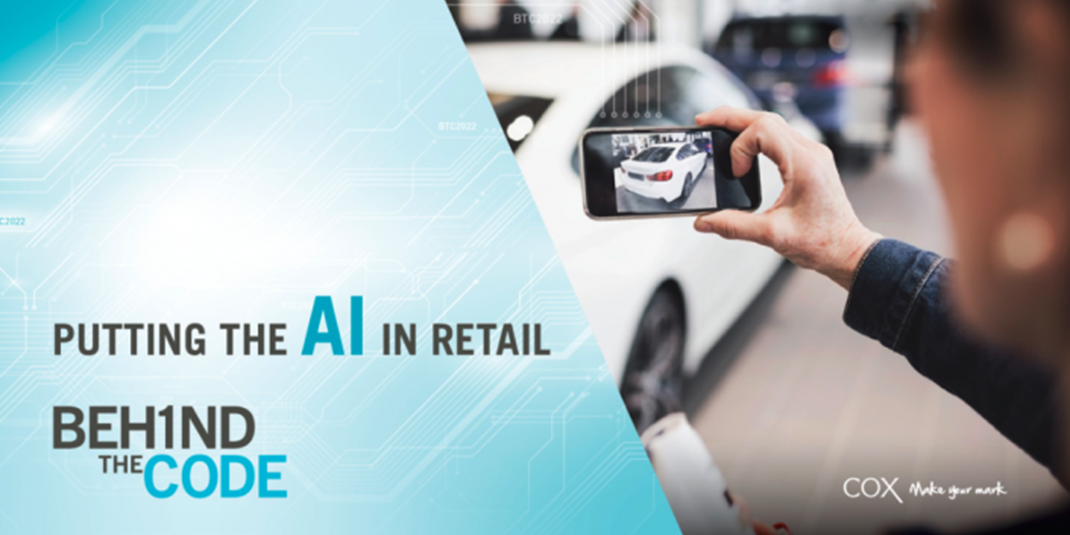 It's safe to say that most people don't find car shopping to be a pleasant experience.
From spending hours in a dealership to fretting about payment terms to completing piles of paperwork, most of us have experienced the nail-biting process that leads to finally being able to get behind the wheel of a new ride.
On the other side of the desk, dealers run into plenty of frustrations as well, trying to ensure a great experience for shoppers and move inventory off their lots, while still staying profitable.
Imagine being able to transform this process forever, impacting both how dealerships operate and how people find their dream cars. Tech employees at Cox Automotive have that opportunity by working on products like Esntial Commerce, an artificial intelligence retail technology that helps provide shoppers with an automated, 100% online financing process.
Esntial helps optimize the sales process, estimating payment in such a way that is appealing to both shopper and seller. It offers payment personalization based on the shopper's risk profile, selected vehicle and preferred deal structure using an AI/machine learning algorithm. It offers actual financing and the ability to immediately transact online, meaning that customers can move forward confidently knowing that their financing has been approved.
Pretty cool, right? We wanted to know more about Esntial and what opportunities are available in this space, so we sat down with Isaac Hogue, Associate Vice President of Software Engineering at Cox Automotive, to get the inside scoop.
Hi Isaac, can you start by telling us a little about what makes Esntial special?
Sure. First of all, Esntial is a web-based platform that's fully AWS on a serverless stack, so it's the best of the best in terms of what an engineer would want to be working on. It's also a really meaningful product in the marketplace, transforming how dealerships operate with a consumer-centric focus. It's a win-win that hasn't historically existed in the industry.
The phrase "artificial intelligence" really piqued our interest. Can you elaborate? What does AI have to do with Esntial?
We're using machine learning to assess the marketplace and find opportunities to present to consumers and dealers when a car is being transacted. This product sits squarely in the machine learning space so if you're interested in data science and modeling out different algorithms for machine learning, you'll love what we're doing here.
Tell us about the team that's focused on Esntial right now.
We have about 250 people working on this right now, and 26 scrum teams. We've got a very diverse group of tech professionals, with people from all over the world.
What kind of job opportunities are available at Cox, specifically related to this product?
We're primarily looking for web developers, web engineers, user experience experts, product owners, data engineers and DevOps engineers.
What's next for this product?
It's out in the market with a progressive release. The initial launch was last July and we're ramping up to different clients this year. We're primarily focused on the used car market, but in the future we'll be turning our attention to new and certified pre-owned vehicles as well. We're also working on building self-healing capabilities, asking ourselves how we can build reliability and resiliency into the product itself.
Last question: what's your favorite thing about working at Cox Automotive?
I love that we're working on something that makes a difference; not things that are just going to find their way onto a shelf somewhere. This is a place where you get to redefine the entire automotive industry.