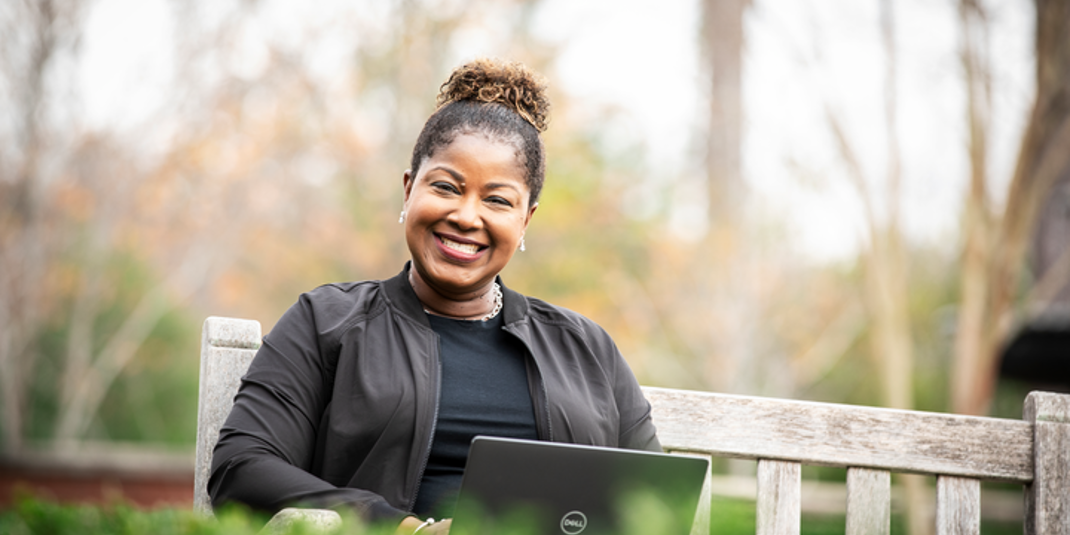 Job interviews can be nerve-racking, but don't let the job-seeking jitters get the best of you. Here are a few tips on how to turn your fear into focus and land that big gig. 
If you've ever been in the world of theatre, you know the stress of auditioning. Just standing there, performing a monologue in front of a handful of strangers, hoping they think you're good enough for the part is enough to make anyone anxious. 
But when you imagine yourself on the other side of an audition table, you gain a new perspective on the whole thing. The director is actually rooting for you. They're on your side. They want you to walk in and blow them away so that their choice is made easy.  
A job interview is similar to an audition. You're convincing the person on the other side of the table to hire you, and to do so you must confidently convey your skills and experience so that their choice is easy. It's still scary, but it helps to remember the person on the other side is a human being who understands that nerves are normal. 
At Cox, a whole squad of fantastic humans are rooting for you to get the job here. Our own recruitment experts have some advice about three common interview fears and how to handle them. Take a look and see if any of these sound familiar – then explore some of our job opportunities at Cox and put your new-found interview skills to the test! 
FEAR #1:
"I'm not ready for this interview."
In many situations, fear comes from a lack of knowing what to expect. That fear can make you feel helpless and out of control. Going into a situation with no prior knowledge is a good idea if you're seeing a new movie and want to be surprised by the big plot twist, but it's a terrible tactic to employ in a job interview. 
FIX:
Be prepared!
Do as much research as you can on the company, their culture and their values. Be ready to have a pleasant conversation with the person who will be interviewing you. Know your own resume inside and out and be ready to answer their questions (plus, come up with a few great questions to ask them during the interview). Dress appropriately. Arrive in time to get settled and have a moment to breathe before the interview starts.  
FEAR #2:
"I don't know everything this job entails."
This may seem like it should fall under being prepared, but it warrants singling out. If you're not fully aware of the position and all its requirements, how do you interview for it? Similarly, what if the job isn't actually what you think it is? For example: if you apply for a job as a rodeo clown thinking you'll be entertaining children with balloon animals in the stands while cowboys ride bulls, you're going to be in for quite a shock on your first day. 
FIX:
Do your homework!
Make sure you know what the job for which you're applying actually is. Be aware of its requirements and responsibilities. Further, make sure you know exactly how your own skills align with the job, so you can show your interviewer that you're a perfect candidate. And remember: an interview is your opportunity to ask questions, too. Knowledge is power!  
FEAR #3:
"I'm not good enough for this job."
Imposter syndrome can be a nightmare. Even if you rationally know you're fully qualified for a position, sometimes there's that mean little voice in the back of your mind telling you that you're not good enough for this job, or that other people are more qualified. This can make you nervous, anxious or overly talkative in the interview.  
FIX:
Practice self-care!
While you clearly can't take a relaxing spa weekend in the Swiss Alps before every interview (if only, right?), there are a lot of things you can do to protect your mental wellness and scare those knocking knees and insecurities away. For example: 
Do some deep breathing to settle your nerves before you go in. A few deep breaths in through the nose and out through the mouth will settle your heart rate and your frame of mind.

Give yourself some kudos. Positive self-talk can improve your confidence and mood.

Meditate!

Find a few quiet, undisturbed moments to get yourself into a zone. 
In a nutshell: Be prepared, be relaxed, be confident and be yourself. Sure, this seems much easier said than done, but if you can manage it, that metaphorical director might just cast you in the role of your dreams…your dream job, that is.