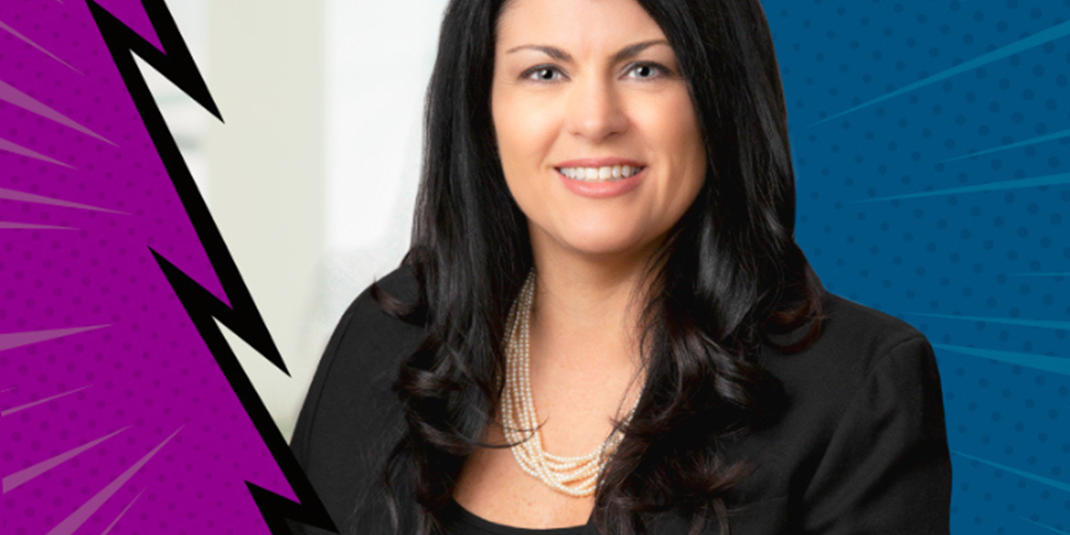 Chrisey Bell is Vice President of Sales for Inventory Management Solutions at Cox Automotive. Her passion for the automotive industry and problem-solving merged when she began a career at the company that is changing the way the world buys, sells, owns and uses cars. Read her story below.
An automotive ambition
When Chrisey Bell was a child, she was obsessed with cars.
She has vivid memories of visiting a McDonald's near her childhood home when she was seven or eight years old and staring out the window in fascination at the car dealership next door. She was enchanted by the rows of shiny cars and the bustle of activity on the lot, and decided that she wanted to work with cars when she grew up.
"I saw new cars and fell in love with them and thought that I wanted to be a car salesperson," Chrisey said. "I was just so interested in automotive."
When she got a little older, Chrisey wondered if a career in some kind of automotive engineering might be a good fit for her. After all, she had a knack for problem-solving and taking things apart to see what's wrong with them. She ended up sticking to her original dream of working in sales, but that gift for getting to the heart of an issue has still served her well in a role at Cox Automotive.
"When something is wrong or isn't working, I really ingrain myself in understanding the root of the problem," Chrisey explained. "One thing that's been really interesting to me in working on the front lines of the field is hearing dealer feedback and understanding their pain points, and then seeing different teams in Cox Automotive coming together to solve the challenges of car buying and selling. We try to be a great partner for our dealers."
20 years...and counting
Chrisey is Vice President of Sales for Inventory Management Solutions. 2021 marks her 20-year anniversary with the company, during which time she's held eight different positions with multiple geographies, and met her husband, who is also a Cox Automotive employee.
"It's crazy that 20 years has flown by," Chrisey commented. "Working here is so much more than just a job; it's the opportunity to have a successful career that you're in control of. Having a sales position at Cox, you can find areas you're really passionate about and have a career in multiple areas within one company. That's something special."
To Chrisey, another special thing about working in sales at Cox is the company's commitment to investing in people.
"I'm so grateful that I had the incredible leaders in my career to help me grow and develop," Chrisey said. "That's what motivates and excites me every day to help cultivate the next generation of leaders. Not only did Cox invest in me in terms developing sales skills, but they also covered the cost of my master's degree. That was incredible for me to go through my educational process of getting my degree in e-commerce."
A pro-sales, people-first culture
Chrisey said that Cox's pro-sales culture sets it apart as a place to work.
"Our sales department has such a critical role in how we run our business," she said. "We bring back the voice of the customer to other aspects of the company, driving decisions we make on a daily basis. That's recognized throughout the organization. We're not making decisions in silos – sales is an important feedback mechanism."
Chrisey added that she can't imagine working anywhere else in the automotive industry.
"We have such great people, top-notch solutions and incredible leadership. I truly believe that we continue to put people first; just think about the benefits we receive. It goes beyond 401k and health benefits; Cox does so much to address the needs of individuals. People are treated well, and it comes from this incredible family that leads our company and puts employees first. Until you work here, you don't get to realize how important and special that truly is."
Interested in sales jobs at Cox? We're hiring!
Click here to see open positions.