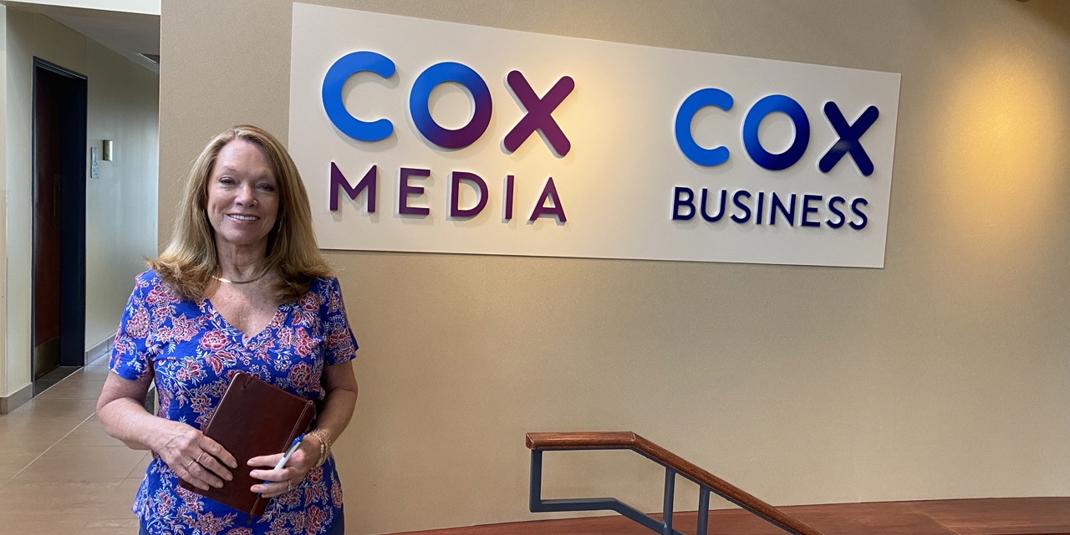 It doesn't matter if you've been working at Cox for 26 years or 5 months. Everyone's voice is heard, no idea is a bad one and everybody has something to bring to the table.
These are among the many realizations LuAnn Gentry has had since joining Cox a year ago.
LuAnn Gentry, an Omaha native, is a media consultant for Cox Communications and has worked in marketing media for the past 25 years. Her days in marketing started out with covering local stories for the Chamber of Commerce's Omaha Magazine while working for her mother. Her big career step was to the Yellow Pages, but she soon realized the shift to the digital sphere was about to take place. She spent her off-time learning about the change in technology and helping shift her customers into that space. It's a mindset that she still has today: always strives to do what is best for her customers, and makes sure she is constantly reaching out and in contact with them.
"I really build strong relationships with people. Listening, following up...it's the little things. It's all about the enjoyment of working and helping people. It's all about success for the customer, and if they are successful and happy, then we will be too."
Her day-to-day includes looking for new prospects and ideas, but also going back to more seasoned customers to check on their numbers and how they are doing. She joins creative teams at photo and video shoots and watches them make their magic. She works with both cable and digital teams, depending on what is best for the customer.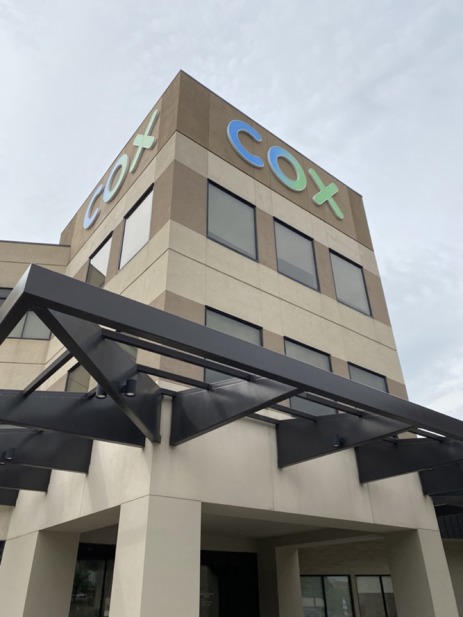 LuAnn describes coming in to work each day at Cox as a breath of fresh air.
"I find myself very lucky to be at Cox. There are so many talented people on a local basis. The people that you need to have real talent are sitting in the desks right next to you." 
That attitude of building connections and helping others weaves itself into all aspects of her life. Sometimes, that involves LuAnn finding ways to participate in volunteer efforts through Cox, such as serving at the local food bank. Other times, those moments of giving back happen right in her backyard...literally.
LuAnn is a staple in her neighborhood (she's lived there for 25 years), and is part of a tight-knit community. From block parties in the summers, to trying different local restaurants in the winters, her nights are reserved for laughter, new experiences and spending time with the people she loves.
Over the years, LuAnn realized there were several kids in the neighborhood who were on their own. She stepped up to take in three different kids and helped provide care to them.
"I've always been one that wanted to help. That's why I do this job. My parents were very religious, and they always helped others. That's what I like about what I do."
On the weekends, LuAnn can be found playing with her grandchildren, the "lights of her life," or visiting her boyfriend in Crete, Nebraska, where she spends time watching their birdhouses as bluejays, sparrows, cardinals and hummingbirds stop by to visit.
LuAnn – who is always curious to learn how she can be a good friend, neighbor and colleague – describes herself as a "student of life."
"I am always open to possibilities and where life will take me, I'm learning more every day. Just soak it in and see where the next step takes you."