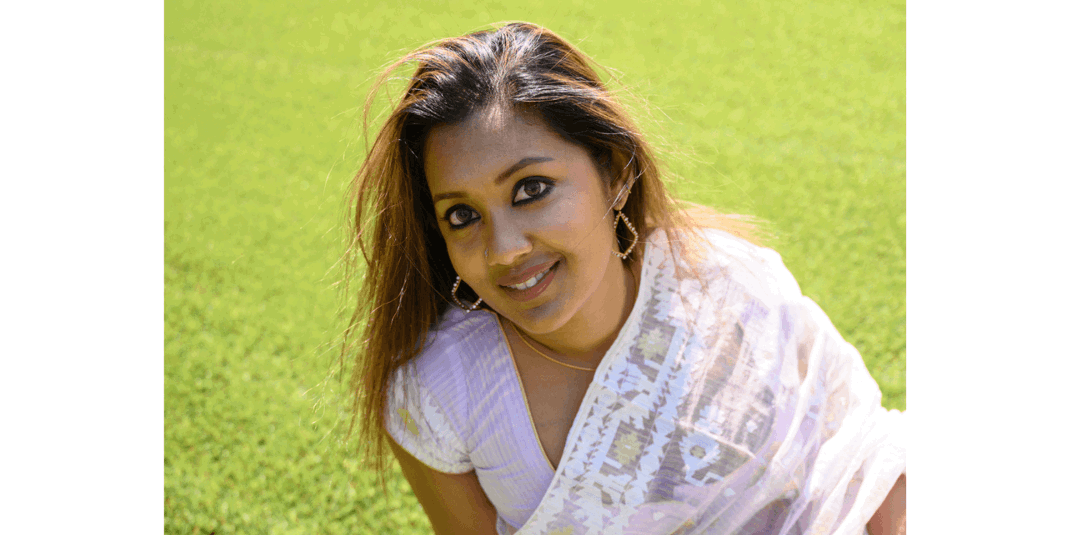 Growing up, I always wanted to be a doctor. Later, I made an important discovery: I do not do well with blood.
I decided to pursue my journey in computer science. After two years. I made another discovery: sitting in front of a computer and coding is not my forte. 
I switched again and transferred to business school, majoring in human resource management and finance & accounting. I loved my journey in the business world and after I started working as Deputy Manager of Vendor Management and Training for the Technical division of Grameenphone (the largest telecom in Bangladesh), I realized that I still had a hunger for engineering and science.
So I pursued my MS in Industrial Engineering Technology and Organizational Leadership & Supervision at Purdue University and moved to the United States.
I was one of the very few females in tech for my graduate class. I was also the first Bangladeshi to pursue industrial engineering technology on that campus. During my time at Purdue, I developed an undergrad course on organizational leadership and supervision and enjoyed teaching that class as a graduate aide.
Moving from a warm country to a cold place like Indiana was no fun, especially when you did not know anyone. But I told by myself everyday that pain sometimes helps you grow and get stronger and that this was a journey. I was proud that at the end of that journey, I finished my MS with a perfect GPA. I was chosen to be the recipient of Purdue's "Outstanding Alumni" in 2017. Purdue also chose to me be a panelist for a discussion called "Women in Leadership - Breaking the Glass Ceiling" to talk about my journey as a woman in tech.
During this time, the US economy was experiencing a recession. I was glad to find an internship and a full-time job right after I graduated, where I worked as a Lean Six Sigma & Process Improvement Analyst. My career journey took me from from Indiana to Wisconsin to Michigan. It took me through various roles, including Process Improvement Engineer, Advanced Process Engineer and Senior Process Engineer.
While in the latter position, I found a fantastic opportunity to move to a warmer state. I started working for Cox Communications as an Engineering Manager in 2020, during the height of the pandemic. During this time, I was able to establish a geographically dispersed and diverse team. I also became part of Cox's Engineering Inclusion, Diversity & Equity (ID&E) Ambassador program and have participated in many ID&E and volunteer projects.
What have I learned during this journey?
I've gotten to experience working in many types of businesses, from manufacturing to the service industry. I made great connections that I still nurture, and great friends that I still treasure.
I've learned that across the entire tech industry, the amount of women in engineering and leadership continues to be small. I have been a panelist for several leadership and engineering forums myself, to inspire other women. I believe that life comes with challenges, but we have to be persistent to bring about positive changes.
I aspire to invest time in Bangladesh as well as other developing countries where there is a need to develop people's leadership skills, which will add value not only to their personal lives, but also to their companies and communities. I also have facilitated different workshops on job interviews and resume writing.
When I looked around at certain points in my career and I found that I looked different than other people in the room, I realized that I have an opportunity: an opportunity to help others to remove obstacles and make their voices heard.
Interested in a career at Cox? Browse open positions here.