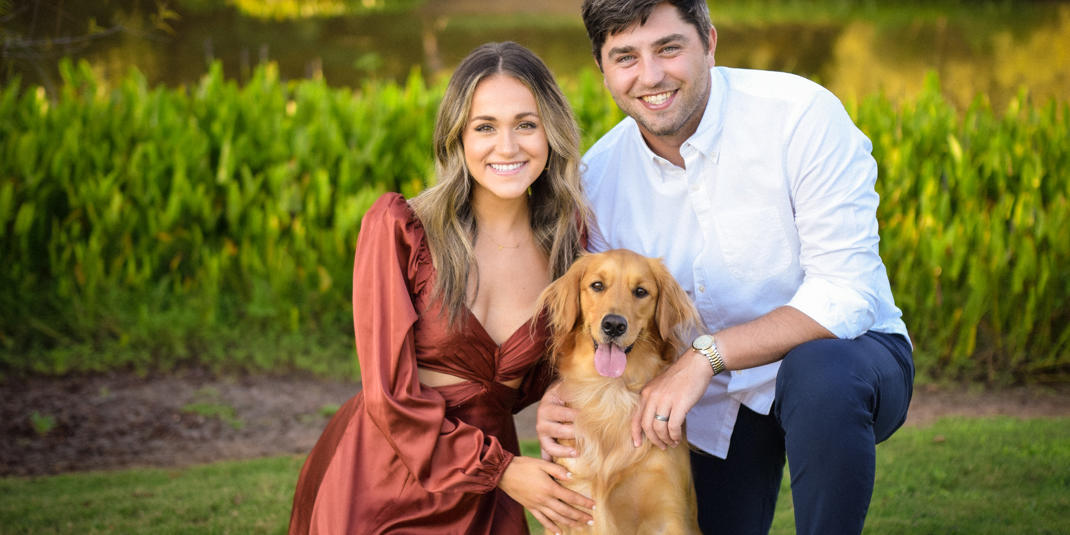 From automotive to broadband to sustainability to journalism, the career path options at Cox are virtually endless. Employees like Zach Mitchler enjoy stretching across industries and businesses to advance their careers and find new passions.
At Cox, we have a saying: "career jungle gyms, not corporate ladders."
It means that our leaders empower employees to have true career mobility and advance throughout the company. Many Cox employees get to experience different areas of the enterprise, moving up and around our family of businesses. Senior financial analyst Zach Mitchler is a great example.
When this Roswell, GA native began looking for an internship, he knew he was searching for a company that was making a strong impact not just in terms of business, but culture and community. He found what he was looking for at Cox Communications and decided to take hold of the opportunity and not let go. 
"I wanted to put my best effort forward to stay on full-time once I graduated," Zach said. "I guess the chips fell in my favor!" 
He started full-time with Cox Communications upon graduating, experiencing two different businesses within that Cox division. He recently moved to Cox Automotive. 
"Three different places in the four years I've been here, and I'm really enjoying it so far," he said. "I got some great advice as an intern: take advantage of the different jobs you can do at Cox and learn as much as you can." 
Zach took that advice seriously and wears many hats in his current role. 
"I work with the product team, the technology team, sales, marketing, new potential investments, potential acquisitions – wherever I'm needed, really – and help them all tell their story through data," he said. 
Zach considers Cox a "large-scale company with a small-town feel" when it comes to matters of work culture and inclusion, noting that whether it's a peer or Chairman and Chief Executive Officer Alex Taylor, people at Cox make everyone feel equal and feel heard. He's also a fan of the career development, advancement and networking opportunities at Cox. 
"I joke around that in a 50-year career you could change jobs once a year, every year and probably not touch 25% of the jobs at Cox," Zach said. "I think that's really unique." 
What does the future hold for Zach? He wants to continue to bring value to the company and aspires to a leadership position. 
"That's where my passion is," he said. "I want to help people reach their goals. I'd like some type of leadership responsibility to help drive the business, but also allow others to get to where they want to be with their careers." 
Zach's leadership potential is evident outside of work as well. An avid sports fan, Zach also volunteers his time as a local high school football coach, helping young athletes reach their full potential.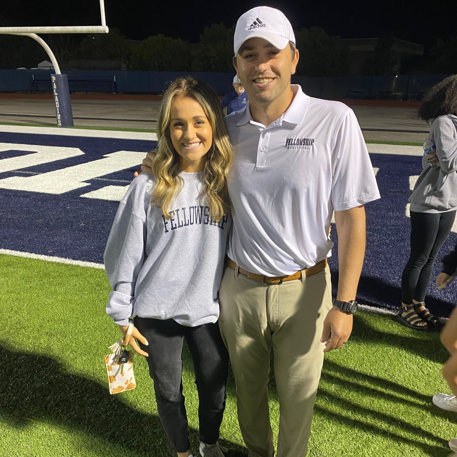 "It's hands-down one of the more fulfilling things I've done over the last couple of years," he said. "Knowing the impact a lot of coaches had on me growing up, to be able to give back a little bit and help these kids realize the importance of teamwork, hard work and determination...that's what it's all about for me." 
Whatever the future has in store for Zach, he'll face it with a mantra of kindness.
"It's simple, but I live by it: be a good person," he said. "Everyone's here for a reason. They have skills and they have talents. So just being a good person, showing up, smiling at others, holding the door for people, saying "thank you"…all those little things add up, and they go a long way." 
As he climbs the career jungle gym, we look forward to supporting Zach on his journey through our company for a long time to come. 
Interested in a career at Cox? Browse open positions here.