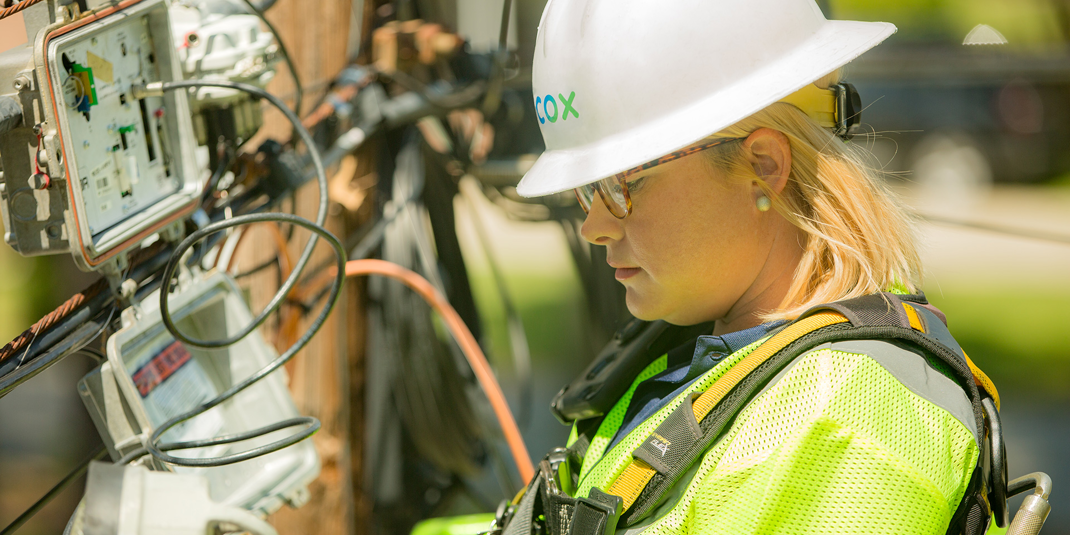 Learn how our network teams in Arkansas rise to the occasion.
You work from home. You're on a tight deadline. Your boss absolutely must have those financial reports by the end of the business day. You've been entering figures and formulas in a fervor for hours on end. Finally, you've wrapped it up with a bow on top, written the cordial email and attached the documents to it. You click "send" and… 
Nothing. 
For most of us, losing our internet connection is a brief, minor inconvenience. But when it comes to the larger telecommunications world, downtime is literally money. That's why Cox employs the most thoughtful minds in the field operations world – to ensure our customers are always getting the best service possible and the best protection against future issues. Recently, a few of those minds met serendipitously in Northwest Arkansas. 
Carl Branscum is the director of construction and planning for network transformation for Cox Communications' central region. He's been with the company for more than 30 years.  
"We're creating a better experience by adding internet capacity and bandwidth for use by our customers," Carl said of his team. "Internet consumption behaviors continue to evolve with the number of devices in a home today, and our goal is to upgrade the network before the demand increases to a point when there would be a negative impact on their overall experience." 
Shene Robinson, construction and planning supervisor for network transformation in Northwest Arkansas, put it like this: 
"We're trying to future-proof the network. If you look at it as a highway, we're trying to widen it as much as possible and make as much room for traffic as we can." 
Cox's construction and network transformation teams recently underwent a project that tested – and refined – their problem-solving and collaboration skills. In a not-too-technical nutshell, the region wasn't set to launch their 1.2GHz upgrade until July of 2022, but the launch was moved up to late January-early February 2022. Some small technical gremlins reared their ugly little heads, but our teams quickly came together to form a plan. 
"Originally, we had a high fail rate and we thought it was just a batch of bad modules (devices used to transmit data) that we got on the front end," Shene said. "It became apparent pretty quick that there was something more going on." 
Enter Joshua Parker, field operations manager for Cox Communications in Arkansas, and Chad Kizzire, field technical expert (FTE). Josh grew up on the Arkansas border and has been with Cox for 15 years. Chad is from Wichita, KS originally but has been in Arkansas since 1987, and with the company for 25 years. 
Josh's team was responsible for maintaining the network that was being upgraded, so they worked together with Shene's team. 
"Shene's group was doing the network upgrade," Josh said. "They'd upgrade a piece and then hand it off to the field who then support the plan from then on. So, we found there were three different issues that were affecting our customers. And that's when Chad got involved. We started doing some testing, reached out to Shene and his group and set up this meeting where we had an initial talk through to say 'Here's what we're seeing…what areas or what other groups do we need to identify to loop into this conversation?'"  
The problems that arose called for a type of collaboration amongst teams that wouldn't typically work together. This was good old-fashioned ingenuity born from necessity, and its success is already helping other markets across the enterprise. In the end, it's all about efficiency in providing value to our customers, and this team-up certainly did just that.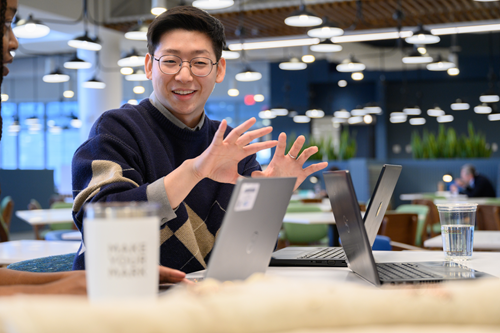 "For us to be able to solve the issues we solved, we're ultimately providing a better product to our customers," Josh said. "They're the most important thing to the business, right? If we don't have the customers, we don't have anything else." 
Shene, Josh and Chad commended their teams and colleagues for their time and talent on this project. 
"I just want to make sure that the engineering team and network techs get their credit in this," Shene said. "Jessie McMurtry, Dana Belyea, Mario Amato, Josh Stewart…the people on both sides, they're the ones implementing the solutions we come up with." 
"They deserve as much recognition as we do," Chad said. "If not for those folks recognizing the issues, we wouldn't have been there to collectively solve them." 
It speaks to the character of these employees that they made it a point to shift the focus from them to other teams that were involved. It speaks to the culture at Cox that the exceptional collaboration on this project is now a guiding light for similar efforts in the future. 
No idea goes unheard here, and that's one of the things that drives us forward. Next stop, 10G! 
We're hiring! Explore careers at Cox here.