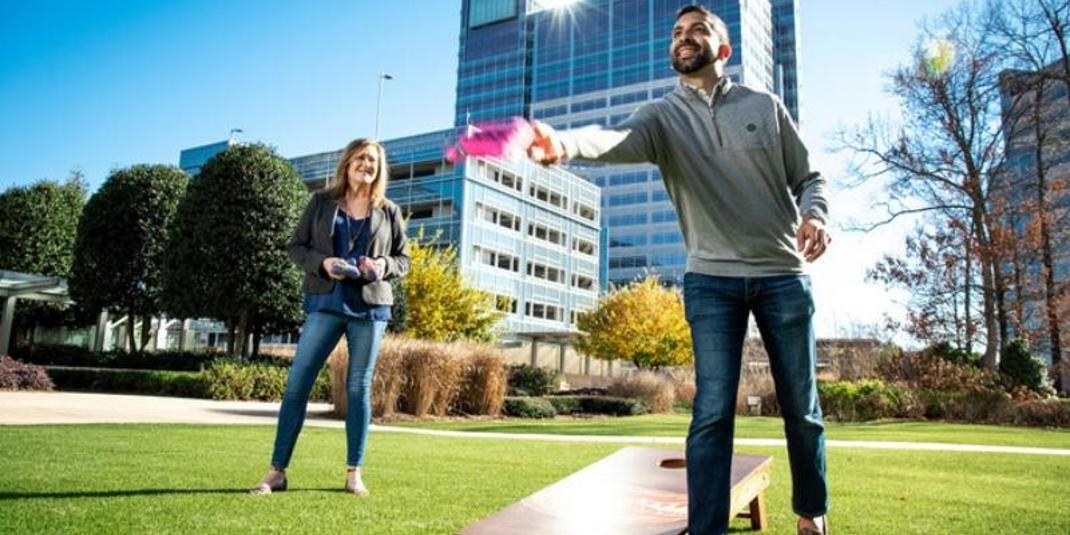 Most companies pride themselves on how long people choose to stay at a company. But there is another key aspect of employee longevity which tells us more about a culture. Does employee happiness grow or shrink over time? For a person who has been at a company for 5 years, 15 years or 25 years – how happy are they with the choice to stay and be a part of the culture?

I joined Cox about a year and a half ago. As a relative newcomer, I've seen a pattern here that strongly suggests that the longer a person has been at Cox, the more they love this place. People fall in love with the culture. In part because it is empowering and joyful, but also because it is human. The culture grows on you – but it also encourages you to grow. This is a place where over a career, every turn is filled with new skills and new perspectives. The more time you spend a Cox, the better you are at listening, better at caring and better at leading.

There is a lot about Cox that is unusual – and it all starts with the commitment of the family to the people of the company. But I have to say – the most unusual thing to for me was the tremendous amount of hugging.
This is a hugging kind of place.

Of course, I joined in a period where people were first coming back to the office after a year of pandemic isolation. But, even for people who I never knew prior to COVID, the default greeting in the hallway and café was a warm hug. "Oh, this is the first time I've seen you in person!" or "Oh, gosh, it's wonderful to finally see you face-to-face. Gimme a hug!"

This is a place that loves to see you and loves to see how you are doing. Not just "How are you?" but a genuine, "How are you…really?" Are you taking time for mental health? Are you exhausted from too much video conferencing? How are your kids doing over the last two years (this has been tough on everyone, but especially young people)? Cox is a place that wants you to be well – and makes an effort to ensure that the human beings that make up this company are calm, healthy and loved.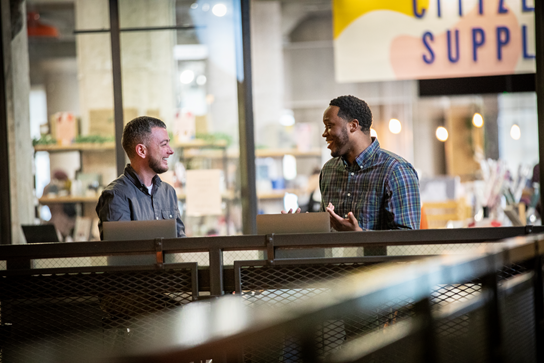 I have never worked at a company where the culture does so much to retain people who genuinely care about each other. There is a push for health, wellness, and happiness at work and at home. This is a special place…and honestly, I wish I found it sooner in my career.

I'll tell anyone that asks, that Cox is the most remarkable blend of people who exude intelligence, honestly, work ethic and kindness. People are helpful and supportive in a way that is tremendously uncommon. There is a humility and humanity to this place that I didn't know was possible until I joined Cox.

At new-hire orientation our CEO Alex Taylor (the great-grandson of the founder, Governor James M. Cox) explained it in the following way: "At most companies, the way you tend to get ahead is to show that you are smarter, more hardworking and more productive than anyone else in the room. But that is not what we care about at Cox. Here, we are looking for people who are amazing at lifting up the others around them. Who makes the people around them better? That is who we celebrate."

Over time, that leads to an organization of people who are looking out for each other – focused on doing the right thing, operating with integrity and helping to develop and support the people around them. So, whether the challenge-of-the-day is solving a sticky marketing puzzle, fixing an operational pressure point or making time for someone who needs a little bit of support – people at Cox prioritize supporting others. Sometimes it means we should roll up our sleeves and work together on a difficult problem. Sometimes we just need to just open our arms and lean in for someone who might appreciate a hug.
Are you interested in career at Cox? We're hiring! Browse open positions here, or sign up for the Cox Talent Community here.