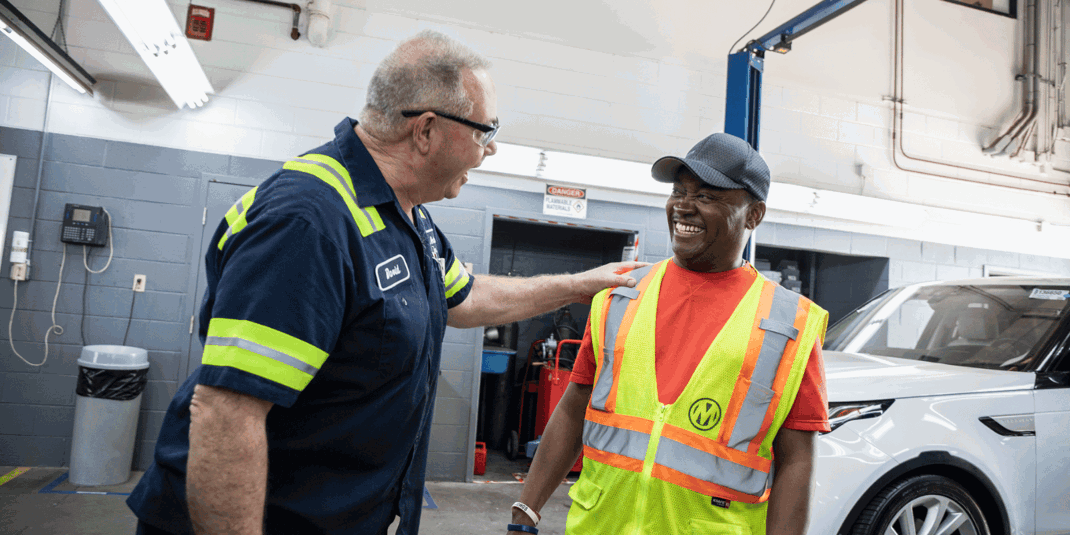 Are you looking for a new job opportunity in the auto industry? Below, we're sharing a few tips from Cox Automotive's Toni Hanshaw on how to get your foot in the door and your head under the hood. 
You've always wanted to work with vehicles. You dream of diesel and bleed motor oil (not literally, we hope). But what's the best way to break into the field and find a job as a vehicle mechanic?
For a few ideas, we spoke with Toni Hanshaw, general manager at Manheim Central Florida, a Cox Automotive company. Toni has some great advice about what you should keep in mind as you interview for positions in this exciting field.
1. Know your value – and your vision.
Knowing your value takes self-confidence, which, as they say, is the first requisite for success. Even if you're just beginning your career as a vehicle technician, you have something special to bring to the table. Whether it's a technical skill or certification, stellar work ethic or other soft skill, it's good to be confident in what that special thing is.
Additionally, you must understand what YOU want from a career. What kind of work do you love? What will make you happy in your job? Asking these types of questions will make sure you have a solid career path in front of you. Here's how Toni puts it:
"Your natural gift will make room for you if you allow it to. You must understand where you're going, and then begin to carve the path to getting there."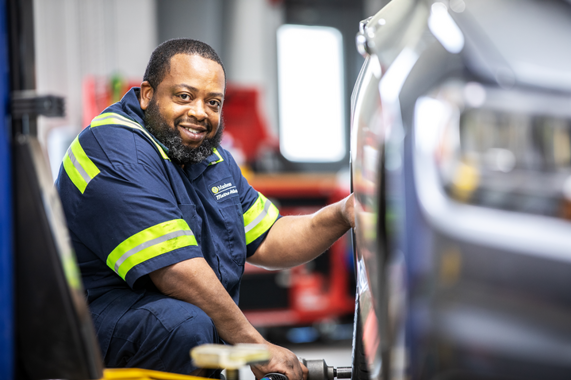 2. Don't be afraid to be you.
At Cox, we want our employees bringing their full selves to work. In other words, just be yourself!
"I'm looking for people who are okay with failing fast, having fun, not afraid of change and not afraid to speak out," Toni said.
Here are three tips for staying true to yourself at work as a vehicle technician, while still being a great team player in the shop:
Be a creative thinker. If you have opinions and ideas for how things could be done better, speak up and share them! Everyone's voice is heard at Cox. You have a unique perspective – be sure to express it when it's appropriate to do so.
Respect others' differences, and expect the same in return. It's important to feel a sense of belonging at work. That's why we're continually building a culture of inclusion at Cox: so that everyone's differences are understood and celebrated. Be inclusive and respectful of your teammates and expect the same behavior from them.
Have fun at work! Find opportunities to be creative, socialize and create a pleasant atmosphere. It won't just make your day more enjoyable – it will also help you stand out as a leader.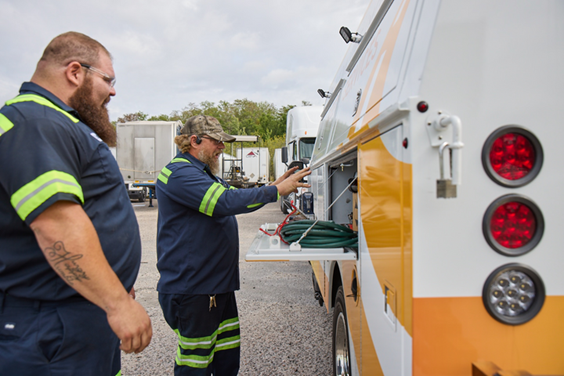 3. Be prepared.
In her role as general manager, Toni has interviewed quite a few people. Her advice for a successful interview is surprisingly simple:
"The quickest way to bomb an interview with me is to not be prepared," Toni said.
So, what are some good ways to prepare yourself? Here are a few tips:
Make sure your resume game is strong. A concise, easy to read and well-crafted resume is your first step in the interview process, so make it a good one! Highlight your relevant experience. Remember that white space makes for easy reading. Choose bullet points over long-winded paragraphs. And always remember – spellcheck is your best friend.
Know your "elevator pitch." If you only had a few seconds to describe yourself, your talents and what value you bring to the company, how would you do it? That's your elevator pitch, and having one in your back pocket can come in handy during a job interview. It's a good way to make sure you succinctly describe yourself to an interviewer without rambling.
Do your proverbial "homework." Research a bit about the company culture and history. Absorb as much knowledge as you can about this job, and you'll show the recruiter how invested you are in getting hired.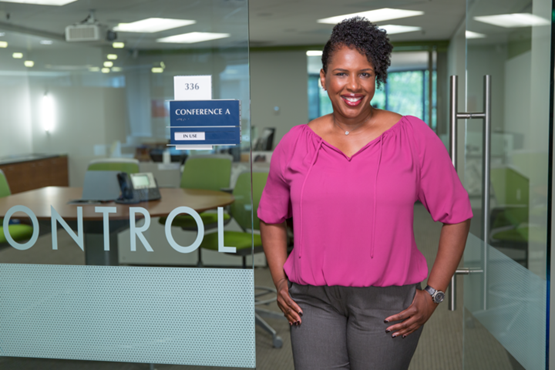 4. Ask questions!
Thinking of an interview as a two-way conversation will not only help relax you, but it will ensure that you're getting something out of the interview process as well. It's important to show that you're interested in the company, and you likely have questions about this job anyway. Take the opportunity to ask them!
"When you make a connection, it becomes a conversation as opposed to an interview," Toni said. "And to me, that's the best."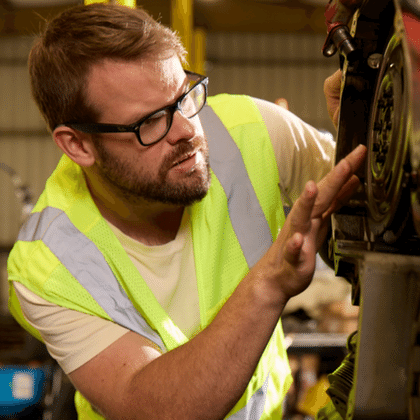 We have opportunities across the country for vehicle technicians. Find yours here!