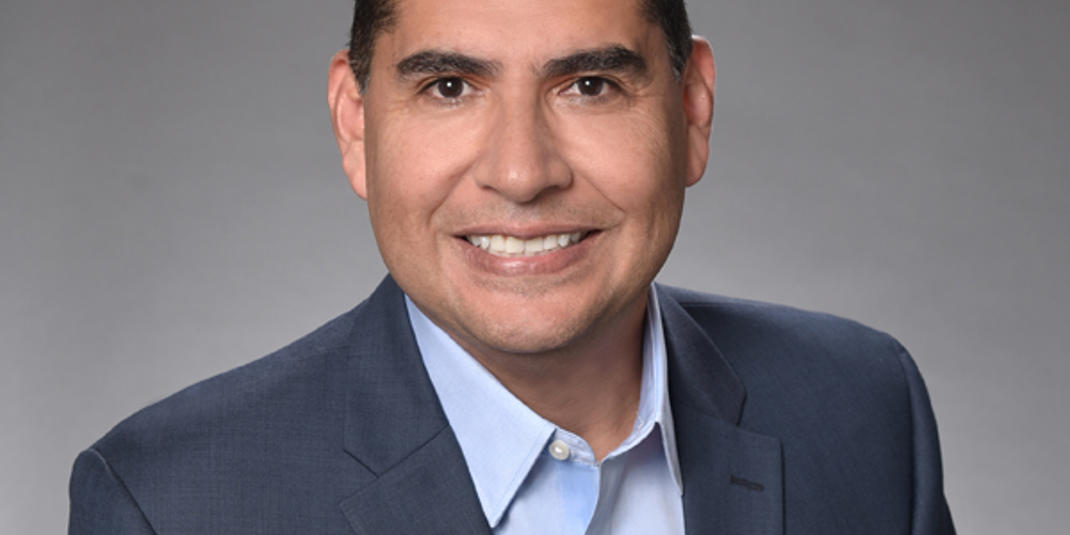 Outside Sales Manager Miguel Becerra has had a long and successful career at Cox Communications. Yet the "honeymoon phase" of his career at the company never really went away. How has his enthusiasm and passion for work stood the test of time? Keep reading to find out.
How quickly can a quarter of a century go by?
For Miguel Becerra, it can happen in a flash. He's been a Cox Communications employee for an impressive 25 years and said it doesn't feel that long at all.
"Cox gives you so much opportunity to work your way around and up the company," Miguel said, chatting with us from his work-from-home space in Orange County, CA. "It always feels like I'm doing something new and that I'm evolving."
Miguel is currently an Outside Sales Manager with Cox Business, a Cox Communications company. He began his Cox career journey as a customer service representative with the company's residential operations, before moving into a role at Cox's retail stores, becoming a technical service advisor with Cox Business and then eventually moving into sales and leadership.
"It just shows you what kind of a company it is and how they help you find your path," Miguel said. "I still plan to grow within the company."
Miguel doesn't just sell Cox's leading-edge technology – his family uses it, too, and found it to be especially helpful during COVID-19.
"It was a godsend that we had the capability to do remote schooling," said Miguel, a father of four. "Our internet connection was excellent and it was a life source for staying connected. My wife is a teacher and had a hybrid program, with some students in a classroom and some on Zoom; and my brother is a principal at an elementary school in the area. They both experienced Cox internet at its best."
"We as a company were there for students and teachers and really shone," Miguel added. "During COVID, we were positioned to not just help employees, but society. A lot of people benefited from our products and services during this difficult time."
Miguel also noted that Cox's family-first culture and work-life balance allows him to take plenty of time for himself and his family, both in times of crisis like COVID-19 and for fun activities, like an upcoming whitewater rafting trip.
"That's one of the things I love about working here: I can put the work away and not stress about it," Miguel said. "The culture here is very pro-employee. The company wants the best for its people – in terms of opportunity, diversity and success."
Interested in Cox sales jobs? We're hiring! Click here to view open positions.