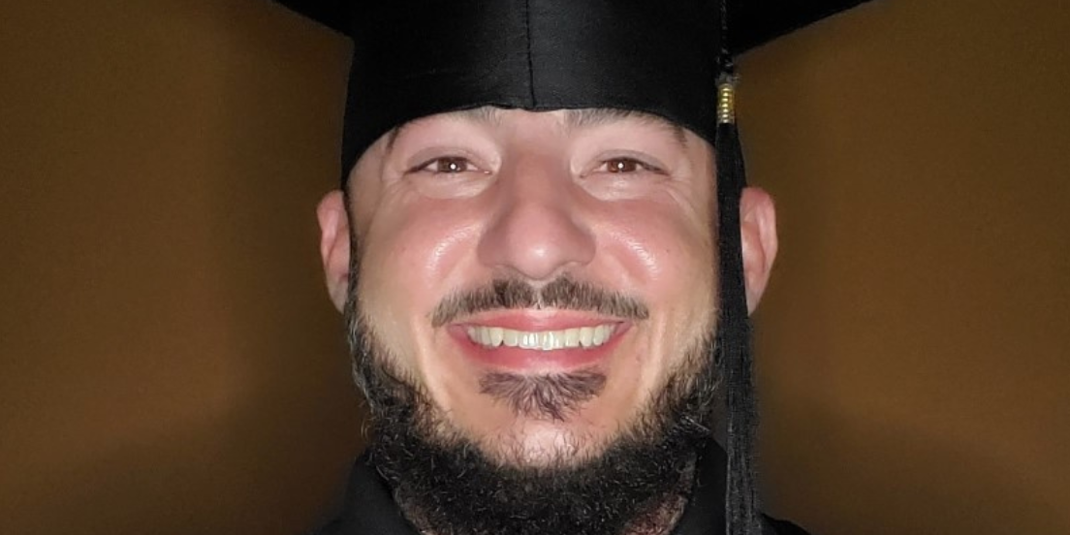 From kitchens to KPIs, territory sales professional Zoda Bourque has done it all with a sense of pride.
"The only constant is change," says Zoda Bourque, a territory sales professional with Cox Communications in Lafayette, LA. "But change is good!"
Zoda ("Like 'soda' with a 'Z'," he says) was born in New Iberia, LA and comes from 20 years in the restaurant business as a server, bartender and hibachi chef. Toward the end of that stretch, he decided to take a little break from the service industry and spent three years working in the telecommunications industry. He spent a few months of that time in outside sales, but returned to his hibachi table after a couple of years. One night, he happened to have a Cox manager sitting at his table. After her meal, she approached Zoda with her business card and said, "If you ever want to come back to retail, let me know."
Nearly a year later, after deciding the cooking gig didn't hold the future he wanted, Zoda was determined to give sales another shot. He found that same business card while applying for a job at Cox, and the rest, as they say, is history.
Zoda spent the next three years in a Cox retail store in Lafayette, where he learned a lot about the business.
"It was a huge learning curve for me," he said. "I had the customer service experience, and a little bit of sales experience. But I learned that if you can just gain people's trust and build that rapport, which was what I was really good at, the sales would just come."
Eventually, though, Zoda found himself eager for a new opportunity. He didn't want to leave the company, but he knew he didn't want to be in the retail store any longer either. He'd learned a lot from people in other departments and paid close attention to what they did. Fortunately, Zoda had a friend who recommended him for a role in territory sales, and Zoda found success by applying his skill set and everything he'd learned.
"I've not regretted this move year to date," Zoda said proudly.
He found his new role to be quite a change from what he was used to. In fact, he was a bit apprehensive at first. But using the tools he was given, though, Zoda thrived in his new high-risk, high-reward environment.
"In the retail store, people come to you," he noted. "In territory sales, you have to go and get it. I basically scavenger hunt for people [who are] moving."
Whether people are moving and switching existing service or just getting set up with Cox services for the first time, Zoda is the local guy customers can contact. He loves working with customers one-on-one, as that's where his personality can flourish.
When asked what he likes most about working at Cox, Zoda answered immediately.
"They take care of their employees. The thing I love the most is the opportunities. Somebody who doesn't work here would be blown away by the opportunities for growth."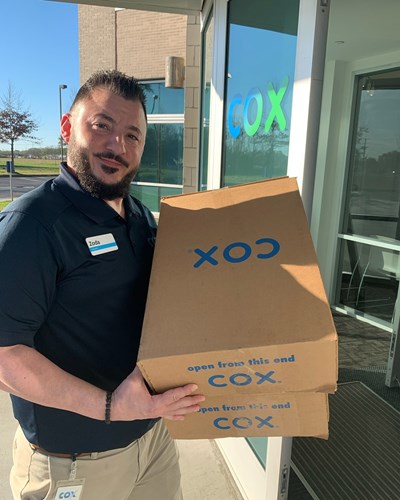 He went on to mention how much he loves the Bench Strength Program: a 6-month leadership training program for employees.
"It's a program that teaches you leadership skills that you can use at Cox or with other companies. It's the least selfish thing I've ever seen a company do."
Outside of work, Zoda enjoys music of all kinds, martial arts, running and spending time with family. It's also worth mentioning that you can take the cook out of the kitchen, but you can't take the kitchen out of the cook.
"My passion is cooking," Zoda beamed. "I love food, I love to eat, I love to cook, I love to feed people. That's my number one passion without a doubt. It's how I express myself. I'm an artist, per se, but I can't draw a stick man. I make art with food."
At Cox, we're proud to have employees who are proud to work with us. Zoda Bourque is cooking up a great future, and we're glad he's at our table.
Interested in a sales career at Cox? Browse open positions here.