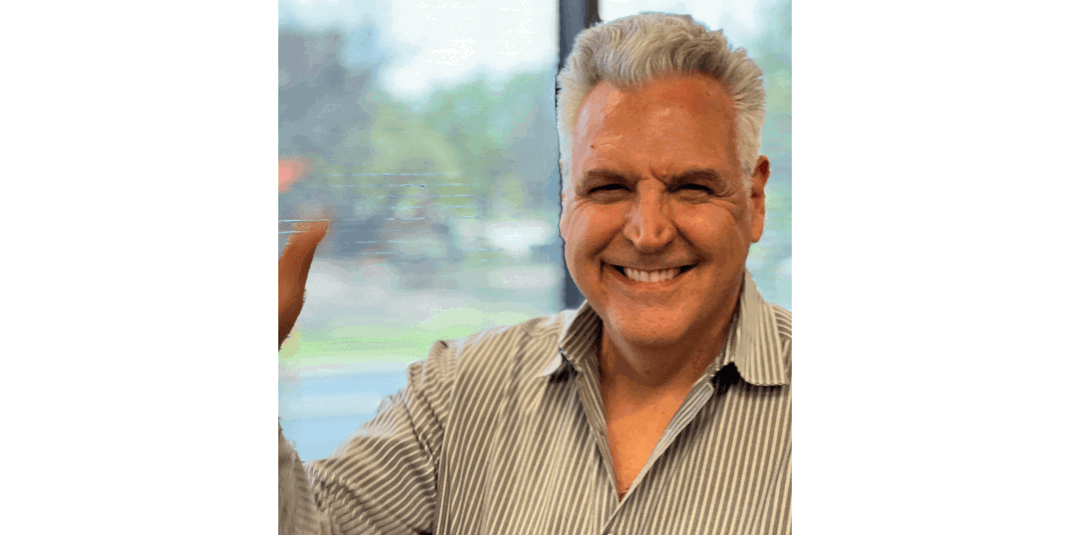 What makes Cox Automotive a special place to work? In this article, Texas-based employee Fernando Paz shares his perspective on work-life balance, leadership and more.
"I love what I get to do, and I love who I get to do it with." 
That's what Fernando Paz said when I asked him about the work he does at Cox Automotive. With his booming, jovial voice and charismatic nature, it's easy to see that Fernando would be a fun leader to follow. 
Fernando is the Assistant Vice President of Software Engineering at Cox Automotive in Austin, TX. Originally from Miami, he's been with the company since 2019. He's been in the industry much longer, however, and knows he's in the right place. 
"I've been in this business for more than 30 years," Fernando said. "During that time, I've worked for a couple of large, publicly traded companies. [Companies] are not all the same. Cox is special." 
One of his first jobs was with a small startup. The owner was a descendant of the founder who would share a weekly newsletter with the entire company. 
"He'd share news about new customers or new technology launches," Fernando said. "But there was also a section called 'Balance' where he'd share news about his family. 'Took the kids camping this weekend,' that kind of thing. It was pretty uncommon at the time."  
There was a warmth in Fernando's voice when recalling that newsletter; this seemingly small piece of writing that would go on to impact his entire perspective on the harmony between work and life. 
Fernando believes in a philosophy of service and humility both at work and at home, and the "balance" mentioned in that newsletter played a big part in shaping his work ethic. As a husband and father of three, his family is central to his life outside of work. Most of his free time is spent on things that interest his family, but he does love cooking, which he says reflects his Cuban heritage. Nothing makes him happier than a pig roast, which he often hosts for friends and family (he's also hosted them at the Cox Automotive office in Austin). 
"We did a great event called 'Got Mojo?' that was a play on mojo, the marinade for the pig," Fernando explained. "Nothing is better than a pig roast." 
And once again, from just the brief time we spoke, it's easy to imagine Fernando at a barbecue pit, laughing, sharing stories and enthusiastically spreading praise to those in attendance.  
Fernando eventually moved on from that startup when it grew a bit and the owner was replaced, but he knew he wanted that same feeling of work-life balance.
"I wanted something technology-forward, engineering first, innovative but balanced," he said. "I thought for a while that might have been old-fashioned thinking and I was expecting too much. But then I started at Cox. It was all of that and more."   
Fernando knew he'd landed in a special place right from his first interview. 
"I had a huge serendipity moment in my interview with Cox," he said. "Back in Florida, there was a dentist that my daughter always wanted to go to. And of course, I'm thinking something's wrong with my daughter, because what kid wants to go the dentist, right? But I walked into the dentist's office, and it looked like an arcade. Video games everywhere. The dentist told me, 'I did this because, you know, who wouldn't want to work here?' Then later on in Texas, we went on a tour of the Cox office, and everything was video game-themed. The care and the thought that goes into making an environment people want to be in…it's absolutely amazing. That's Cox. Who wouldn't want to work here?" 
Fernando manages a team of engineers who work on software that helps car dealerships manage their inventory. He loves that he gets to be a part of helping those dealerships run a profitable business. In return, his teammates love him for his leadership style, which he's developed over many years of experience. 
"After 30 years of solving very difficult problems, I've learned that problems can be handled in one of two ways," Fernando said. "Antagonistically, where everyone blames everyone else for the problem, or collaboratively, where everyone rallies around one another. Of course, I prefer the latter, and that's how we do it at Cox. We address the issue, learn from our mistakes and then don't make them again. We also sprinkle in a lot of fun. We take our work seriously, but we don't take each other or ourselves too seriously." 
Whether Cox Automotive's connections are being built in a video game-themed office or around a barbecue pit, you can be sure to find Fernando somewhere nearby: the life of the party and the embodiment of strong leadership.