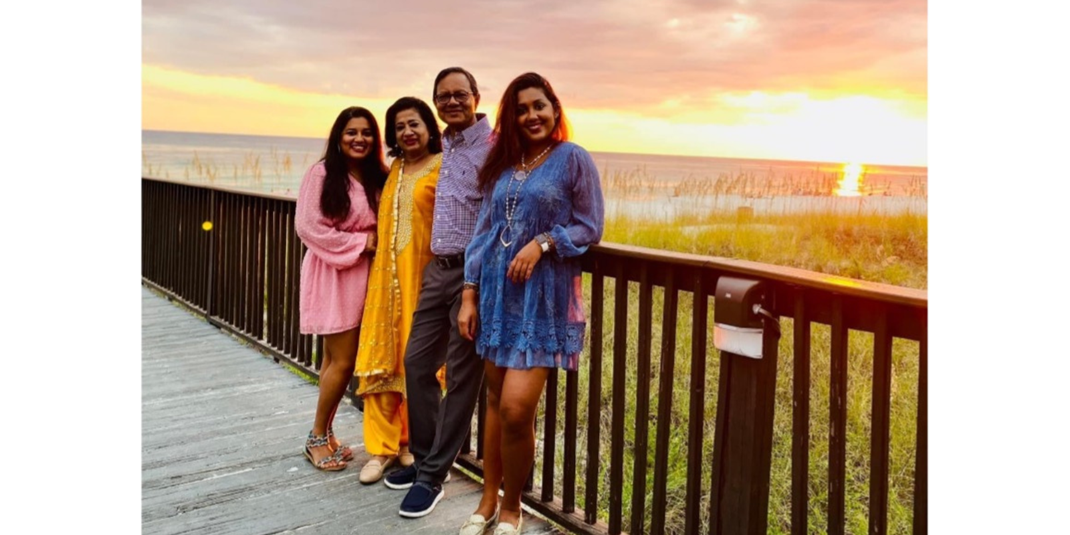 Everyone is juggling different priorities in life. But in the end, we are all human beings and at some point, have acted (or will act) as a caregiver to someone: be it for parents, family members, friends or pets.
My parents live in Dhaka, the capital of Bangladesh, which is approximately 9,000 miles away from Atlanta, GA where I live. It takes about 24 hours to fly to my parents and their time zone is 12 hours ahead of mine. I lose time when I visit my parents and it takes a few days to recover from the jet lag; and it feels odd to say that I "visit" my home country where I grew up. But such is life! The point is, when my sister or I need to physically be with our parents when they absolutely need our support, it takes us at least two days to get to them.
My dad was diagnosed with a severe illness back in 2019, around the same time when I was exploring an open position with Cox We had to fly him to another country for a major surgery, and both my sister and I had to travel to take care of him. We carefully planned to stagger out our visits to make sure that he had someone for the full length of his surgery and recovery.
I was interviewing with Cox back then, and told my hiring manager and recruiter what was going on. As Cox took their time to offer me the position, I also took the time to take care of my dad.
And, Cox waited for me to return back to USA! So finally in April of 2020, Cox officially became part of my life. I knew right then that this is the company which I call my other home where I want to belong.
While there are many celebrations I miss out on with my family every year given our distance apart - from birthdays and anniversaries to Ramadan, Eid and the New Year – Cox gives me the opportunity to travel to Bangladesh to see my parents. Plus, Cox's hybrid work policies empower me to travel to different parts of the USA to take care of my friends and family when needed while working remotely. 
In short? I can do it all as I work for Cox. I can travel, grow my career and be a caregiver to my loved ones when they need me most.