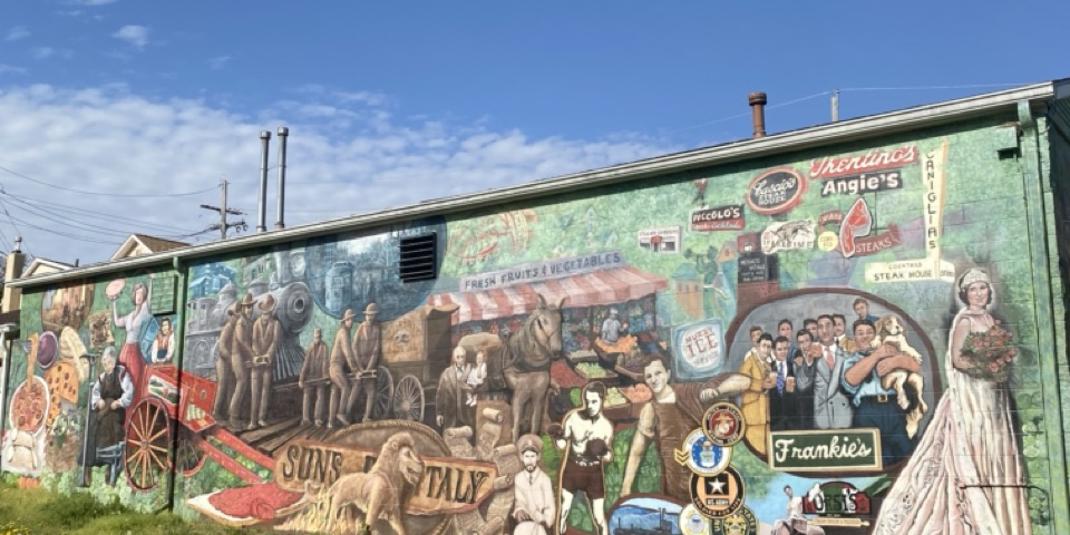 From baseball to boutiques, Omaha is a lively community that offers lots to see and do. One of the things that makes it special? The Cox employees who are building a better future there.   
I love to travel; but until recently, my explorations had never brought me to the state of Nebraska. When I had the opportunity to head to Omaha to write about Cox's career opportunities in this region, I had no idea what to expect.  
My first reaction? "Wow." Omaha, Nebraska is an amazing place! 
Omaha is home to a lot of history. It's the birthplace of Malcolm X, Warren Buffet and the Reuben sandwich – a point of contention with New Yorkers. Additionally, the College World Series of Baseball is held there every year. There's lots to see and do and luckily, I had an awesome host: Kevin Clark, a member of Cox's talent acquisition team. He showed me every nook and cranny within the city and helped me understand what it's like to live in this vibrant community.  
I also got to experience the workplace culture of Cox Communications Omaha team members. During my trip, I made stops at Cox's River City office, Cox's Stonegate office and Cox's Stockyards retail store. Everyone I met was incredibly friendly – I guess it's that "Omaha nice" I've heard so much about! The common denominator for each location was that everyone loved the feeling of support and togetherness inherent in Cox's culture...more on that later.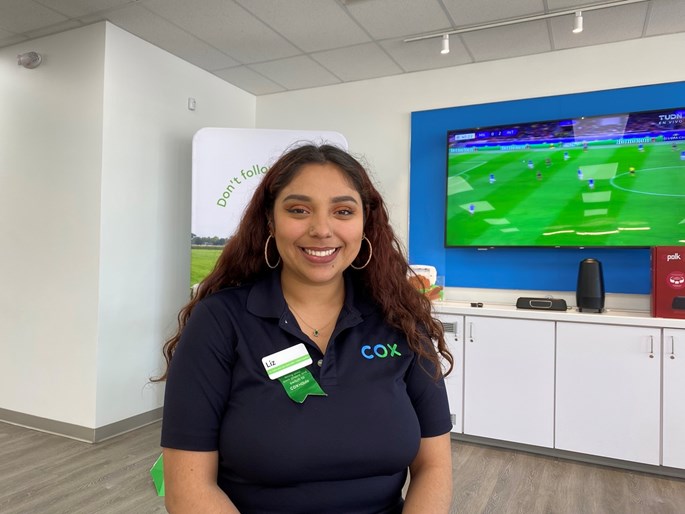 I loved discovering the rich pockets of culture throughout Omaha – like jazz and African American history in the northern part of town and local supermercados (that's "supermarket" in Spanish!) and Latin American influences in the south. Oh, and don't get me started on the traditional Italian steakhouses. I don't usually eat steak, but when in Omaha, do as the "Omahations" do (credit to Pete Wilson, Director of Construction at Cox Communications, for making "Omahations" a thing).  
Our tour began in north Omaha and covered everything from the zoo to the meatpacking stockyards, to the affluent neighborhood of Fairacres (unfortunately, Mr. Buffet did not make an appearance), to the vibrant city-center where lots of people gather on the Gene Leahy mall for concerts and socializing. We passed by Burlington Station, a popular train station of the historic Union Pacific Railroad and then made our way to the Hot Shops Art Center, which was filled with dozens of local artist studios with unique sculptures, carvings, paintings and more. Thanks to Kevin's superior tour guide skills, I now know all the best spots to come back to when I return to Omaha…and I certainly will.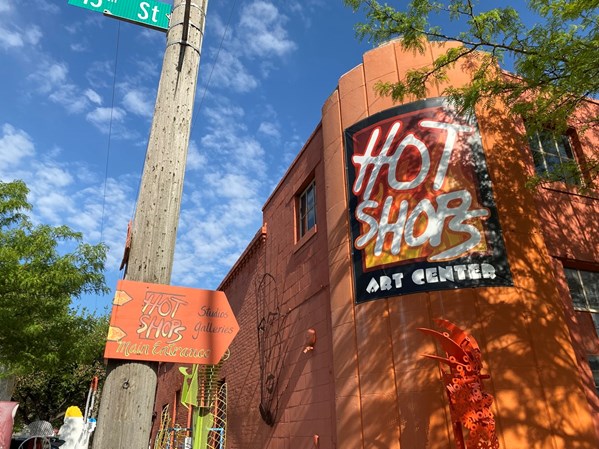 Some Omaha team members operate in a hybrid work environment that allows them flexibility as well as the opportunity to build community at work. I saw this firsthand at an in-person supervisor meeting, which kicked-off with an employee-favorite game of trivia. I'll be honest, I wasn't much help to my table, but it was a fun environment of laughter, smiles and in-person connections.
Kevin and I left the meeting and made our way to a Habitat for Humanity volunteer event for the region's construction employees. Seeing our teammates in hard hats and Team Cox shirts, literally building a better future, reminded me of what makes Cox truly special: our people.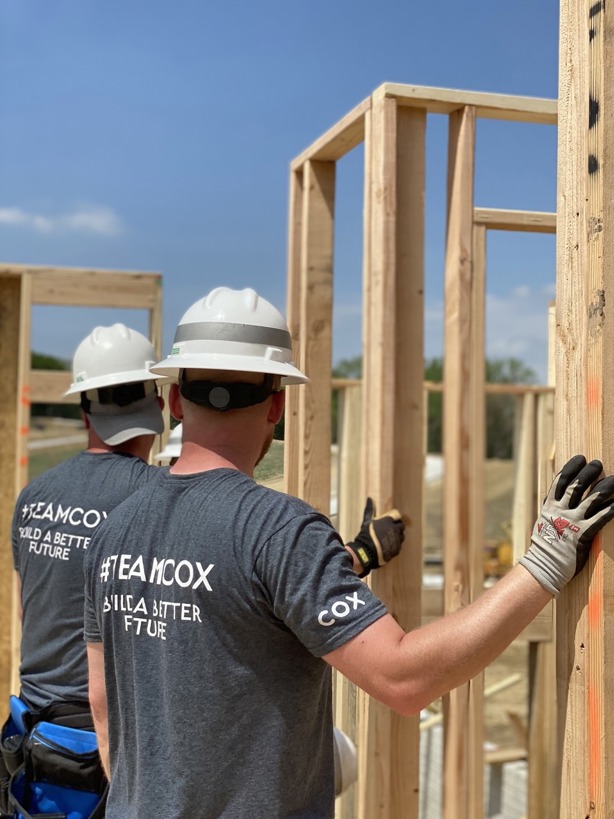 In the evenings during my visit, Kevin and I took to the town. On my first night, we met up with some Cox folks at an Omaha staple called The Mattress Factory, just minutes away from the Charles Schwab Field, where the College World Series takes place every year. The next day, I had some free time after we visited the Stockyards retail store, so Kevin dropped me off at the Old Market. I grabbed a matcha, shopped around and ended up in the Passageway, a charming walkway with shops, art galleries and restaurants. I'd venture to say it is also one of the most "Instagrammable" (it's a word!) spots in Omaha. That night, we dined at J. Gilbert's and then walked to The Jewell jazz club, where we listened to live music and people watched as the dance floor began to fill. That was definitely one of the highlights of my trip.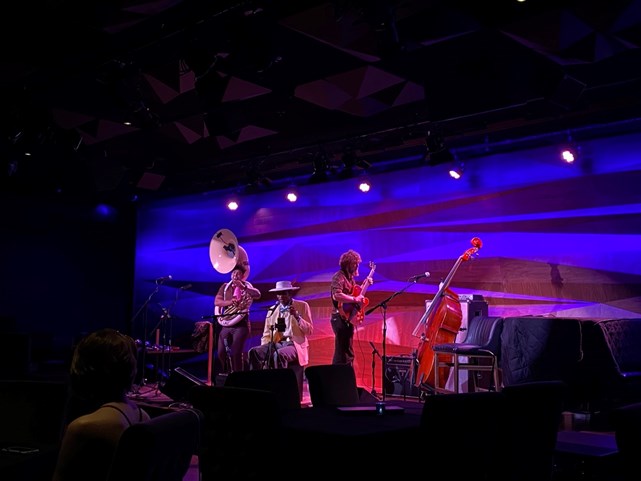 Aside from all the sightseeing and exploring, I was fortunate enough to sit down with a few Cox employees in different areas of the business (retail sales, customer care and field operations to name a few), and they all highlighted their love for Cox's workplace culture. It was evident that people loved working for Cox in Omaha because of the community that has been nurtured there. One employee, Ken "Ziggy" Yagodinski, has been with Cox for 44 years!  
"Being able to work with people who care and who see the customer as someone we depend on is second to none," Ziggy said. "Being able to tackle the tough stuff as a team is probably pretty rare out there. If someone runs into a tough spot at Cox, they don't fall – we hold them up. It's been that way as long as I've been here." 
Kelsey Porter, a sales support specialist, told me about how big a part of her life Cox Communications is. 
"I've kind of grown up at Cox," Kelsey said. "I'll be 35 this year, and I started in 2011, just five years out of high school. It's just gotten better and better. I met my husband at Cox. It's so nice to know that Cox and the people here support you in everything you do." 
For Edgar Sanchez, a strategic accounts specialist, it's the camaraderie that keeps him going. 
"My wife talks about her coworkers," Edgar said, "But I talk about my friends here at work. I really enjoy the culture. I've dealt with adversity at times, and I've really been able to lean on them for support." 
The closeness that has developed among Cox employees in Omaha is evident and inspiring, but that's not the only perk. Aside from the same great benefits Cox employees enjoy – flexible scheduling, professional development opportunities and work-life balance  – employees in Omaha also have access to free Cox services like cable television and Wi-Fi since the city is in a Cox Communications market!
Our presence in this town is certainly one of the things that makes this Midwestern gem sparkle. The Cox "Omahations" love what they do and the people they do it with. Keep up the good work, Omaha!