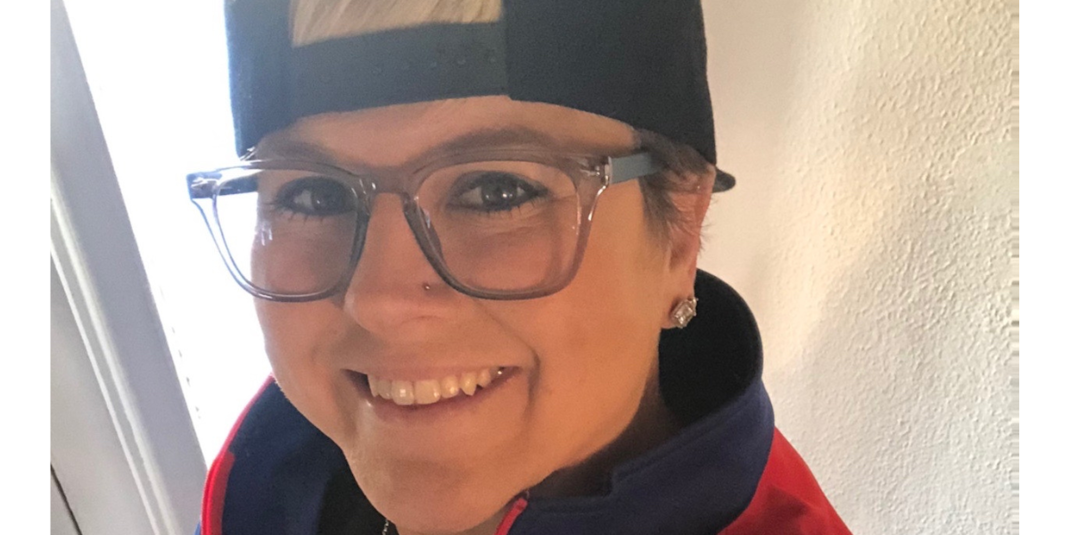 The future is female – in Oklahoma City as much as anywhere else. We recently had the pleasure of speaking with Cox Communications employee Logan Farmer about her experiences in field services. Here's what she had to say! 
Shanon:

Logan, thanks for being here. Tell us what you do at Cox, where you're located and how long you've been with the company.

 
Logan: Hi! I'm Logan Farmer. I'm a field service supervisor in OKC (Oklahoma City). I've been with Cox for nearly six years. I started out as a field tech and then moved to security tech. I did that for almost six years, and then I just recently took the supervisor's position. I have a group of 10 guys that I manage. It's definitely a new journey.
S: What are some of your favorite things to do in OKC?
L: I have a condo here in OKC, but I'm from a small town about 60 miles south and I have a house down there too. I married someone older, so I have some grown stepchildren and two grandbabies that just turned 4 and 2. So I spend a lot of time with them. I also have a 3 year-old nephew. I do a lot of "family time." And I'm also part of the volunteer fire department.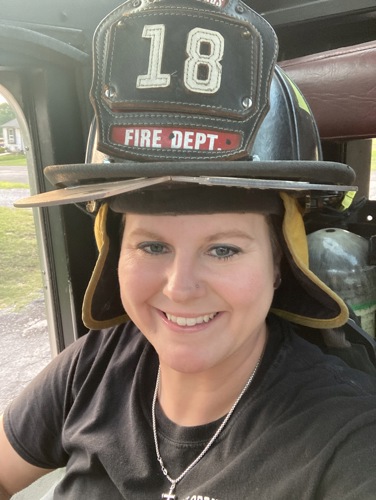 S: That's awesome! What do you like most about the work you do?

 
L: Prior to coming here, I had a fire and EMS background. So, I liked that I was always out and about. I was never in one stationary spot, and that's what I really enjoy about this job too. You're always moving. The supervisor side of things is kind of the same thing, even though I'm not going to customers' homes. I have 10 different technicians that are in every direction of Oklahoma City that I'm going out and visiting. I'm always on the move. 
S: Have you had an opportunity to support or mentor other women in the field?

 
L: In my new role, I'm a mentor and a mentee. Prior to coming into this role, I had a couple of females that rode along with me. I just felt like they understood and felt more comfortable learning from a female. So I just kind of took them under my wing and showed them the ropes of what made life easier for me. And now I see them passing that down to other females as well. 
S: What does the future of field operations at Cox look like to you?

 
L: I think we're going in a wonderful direction. The more diversity the better. What I absolutely love – and I feel like Cox is going in a wonderful direction with – is trying to get more females hired on here.  
S: What would you say to someone who is looking for a career at Cox?

 
L: That it's a wonderful company to work for. It's one of those places, in my case as a gay female, that you know you're safe and that you're not discriminated against because of who you are.  
S: I love that answer. Are you a part of any of our Employee Resource Groups?

 
L: Absolutely. I'm in the Pride ERG and the Women's ERG. The Women's ERG has a lot to do with women working in a male-dominant workplace. I'm just learning how to navigate my way through that. And of course, the Pride ERG is all about being your true, authentic self and being safe. 
S: Can you give us an example of a time you've felt positively engaged with your job?

 
L: I have another female on my team, and she hasn't been here very long at all. And I feel like we were kind of in the same boat first coming into this. Being scared because we'd never done any of this kind of work. I just basically walked her through some things that have made it easier for myself, and now they've made it easier for her as well. 
S: What would you like for our employees and future employees to know about you?

 
L: That I love to help people, and if there's anything that I can do to make someone's journey here at Cox easier, I will. I'm here to help, whatever that may be. If you're having a hard time out in the field, whatever. There are all these positive things out there, and if you're having a bad day, we can work through it. 
We'd like to thank Logan for all the fires she's put out – both metaphorical and literal – and for taking the time to speak with us!