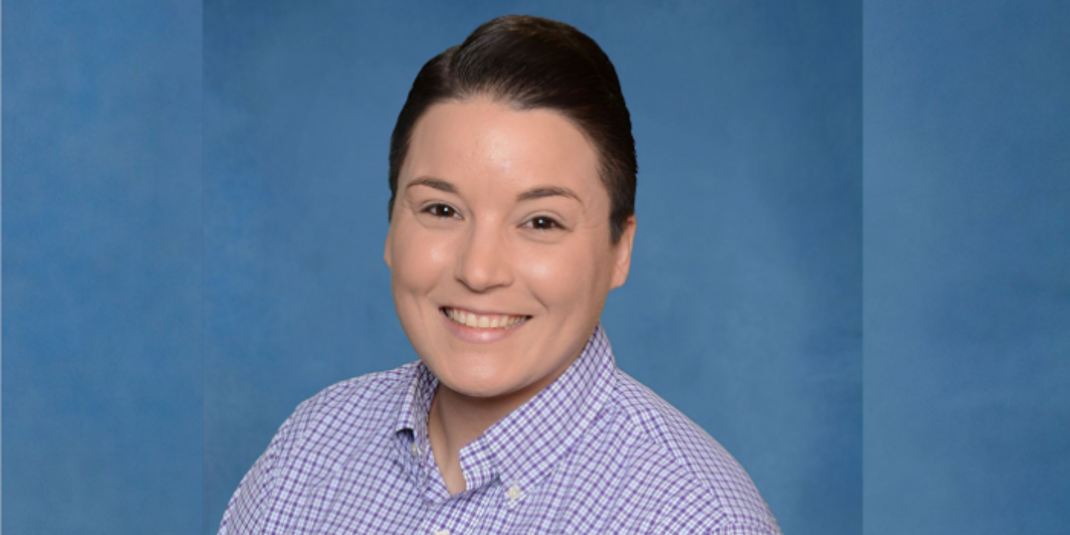 Stephanie is a professional sales educator, providing success clinics, product coaching and contests to our teams. This sales savant and New Orleans Saints superfan stepped up in a big way to help her community in 2020. Elizabeth Saulsbury from our Employment Brand team chatted with Stephanie about Connecting Through Kindness, her sainthood (is that the right term?) and learned that tomatoes do NOT belong in gumbo.
Elizabeth: Alright Stephanie, you ready for this interview?
Stephanie: As ready as I'll ever be!
Elizabeth: Alright Stephanie, you ready for this interview?
Stephanie: As ready as I'll ever be!
E: Let's do it. Okay, you live in New Orleans, right? I need you to tell me the difference between gumbo and jambalaya.
S: Are you kidding me? You don't know?
E: I genuinely have no idea.
S: So, gumbo is more like a soup. It has rice, but it definitely has a broth to it. Jambalaya is a dry dish – it's rice with similar ingredients, but it's dry.
E: Describe your perfect gumbo.
S: Oh my goodness. My perfect gumbo is going to be a dark roux gumbo – you have to cook the roux down very, very dark; makes it a lot richer. Uh, definitely gotta have seafood in there. There's got to be crab meat, there's got to be shrimp…some people are partial to okra, which makes the gumbo a little bit thicker…and I like to add hot sauce in mine.
E: You're making me hungry.
S: And if you cook gumbo with tomatoes, you're doing it wrong. That's a big mistake.
E: No tomatoes. Got it. What's your favorite spot to grab a bite in NOLA?
S: If I'm looking for something fancy, I love Emeril's Delmonico. The food is phenomenal. It's in a house, there are streetcars that pass and they always have someone playing piano, so you get a cool nostalgic vibe. If I'm looking for something quick, I'm going to Short Stop Po'boys. They have the best, unapologetically messy roast beef po'boys. And I love Trep's NOLA, an indoor-outdoor venue in Mid-City.
E: Well, I know where I'm traveling after COVID. So staying on the topic of New Orleans…you were named the Saints Fan of the Year for your community service in 2020. Congratulations! Tell me about this award. You're basically part of the team now, right?
S: I mean, I feel like I should have a contract…guess we're still working that out. But seriously, what happened was that when the pandemic started, I started thinking to myself "what can I do to help?" I leveraged our Saints Facebook group and we started working on getting masks for frontline employees, we did stuff with Second Harvest [Food Bank] and through the grapevine, I learned that I was nominated for Fan of the Year by people in the group.
E: How did you find out that you'd won?
S: During the NFL season, there was a fan mosaic where fans would log in virtually and they'd put your face on the screen. It was the Saints vs. the Bucs at Tampa Bay, and they said "Hey, you want to be on the mosaic again?" and I was like "Yeah, sure absolutely." So I get in and I start seeing guys from my Facebook group. And I'm like, what are the odds? And then there's Tyrone Hughes, who is a Saints legend…he pops in, and I'm still totally oblivious. Then he starts talking to me, and that's when he told me that the Saints elected me. And I just got really overcome with emotion. To be recognized like that on such a large scale…a very big honor. And I have to say that the Connecting Through Kindness campaign from Cox really helped springboard what I was doing. It reassured me that this was exactly what I needed to be doing right now: I needed to be giving back.
E: What kind of prizes does a fan of the year get?
S: They gave quite a bit of stuff. Very nice jerseys, branded sweatsuits, Cris Carter sent us personalized mini helmets, we got to attend some virtual meet-and-greet sessions with Roger Goodell and Wilson made us each a football that's branded "Fan of the Year" and has our names under it. And they just invited us to the draft!
E: Very cool! So, you're a professional sales educator at Cox. If you could teach any other subject, what would it be?
S: I think it would be how to connect with people and build rapport. I think that with technology, we can be so impersonal sometimes. Building relationships is a forgotten art form that we could use more of.
E: Is that what you love most about working in sales at Cox? That aspect of connecting with people?
S: Not just connecting with people, but being able to support so many different lines of business. I'm on the Cox HomeLife side, but I get to support all of retail. I've gotten to meet teams and leaders from all across the country. Meeting all these people, learning from all these people and to be able to support them…to me that's very special. I have the ability to influence so many people, and I take that very seriously.
E: On the topic of education, what was your favorite subject in school?
S: English.
E: Do you have a favorite author or favorite book?
S: There are a few books I love. Mind Gym is sports-related, and it's all about overcoming mental hurdles when it comes to life and a game. I love servant leadership books, and The Precious Present. It's a short book all about appreciating what you have in the moment.
E: What was your least favorite subject in school?
S: Oh girl, hands-down math.
E: Do you listen to music during the workday? What kind?
S: Yes, and I'm not lying when I tell you that I listen to everything. Being in New Orleans, I love listening to jazz, blues, zydeco. But then I can switch it up…anything that puts me in a good mood.
E: You're gonna love this segue…tell me how you "make a little music" in your job at Cox.
S: I really try to do things a little bit more creatively in my approach to projects, especially while we're virtual. For example, we just did a bracket challenge contest at HomeLife and that was something that could have been an email with all the rules and whatever. But instead, I put on my basketball jersey and my headband and played "Eye of the Tiger" in the background…ya know, to break up the monotony of emails and have fun. So just being a little more creative in how I communicate.
E: Well Stephanie, thanks for the creative communication in this interview! It was great to get to know you.
S: You too! Take care.