Cox Automotive's Maggie Lopez lives a unique life and knows the steps to success.
A quote widely attributed to Pablo Picasso states that "All good artists borrow; great artists steal outright."
In speaking with Maggie Lopez, a financial analyst at Cox Automotive, we're confident Picasso would assure her of her artistic nature.
"I don't always feel like a creative," Maggie said. "I like to recreate things that have already been made."
The Tucson, AZ native had just returned from PTO when we spoke. She had an excited energy about her, as her former co-worker Zach Mitchler had recently done an interview with us as well and she was eager to participate herself.
Maggie began her full-time duet with Cox in 2018. She explained that in a nutshell, her team is the "analyst hub."
"We do a lot of the business cases for Manheim," Maggie said. "Outside of college, Cox is one of two companies I've worked for. The other company I worked for…it wasn't that they didn't care about their employees, but there was not a lot of communication departmentally, which I think is vital not only to getting your job done but feeling like you're part of something bigger. Here, you're not just alone on your little island. You're working with other people towards the same goal. That's what I like about Cox."
An artist at heart, Maggie dances through life to the beat of her own drum. How has her creative side helped her professional life?
"By day, I'm a financial analyst. By night, I'm actually an Irish dance teacher. I teach dance to kids in Mesa (AZ). That's my main hobby. I also paint, make digital art…stuff like that. As a financial analyst I'm working with a lot of different numbers. I'm working with a computer all day long. Irish dance lets my brain just relax for a minute. And I think that same thing happens when I paint or when I do a jigsaw puzzle. It's something to balance out the day."
"I hope to stay with Cox," Maggie said of her future. "I really like Cox as a company. I don't have any solidified long-term goals, like 'I want this in five years.' I'm kind of very open to whatever comes my way. And if it feels like it's the right move, if it feels like it's going to add positive value not only to my personal life, but my professional life, then I will go for it."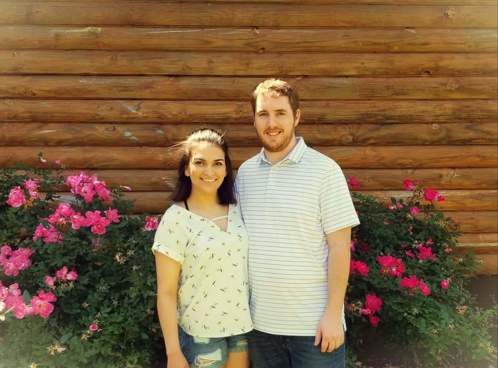 Spoken like a true artist! We also talked about her favorite memory of Cox thus far.
"When I was working with ready logistics, we had LDM (lean daily management) stand-ups every day," she said. "And on Fridays, we would play a game. They were always these crazy games like balancing an egg on a spoon or trying to make a tower out of Solo cups. It was a lot of fun to see the interactions between people that weren't just professional interactions."
Whether she's analyzing or creating, Maggie has the kind of spirit that shines in so many of our employees at Cox. We're sure Picasso would agree!
Interested in a career at Cox? Browse open positions here.