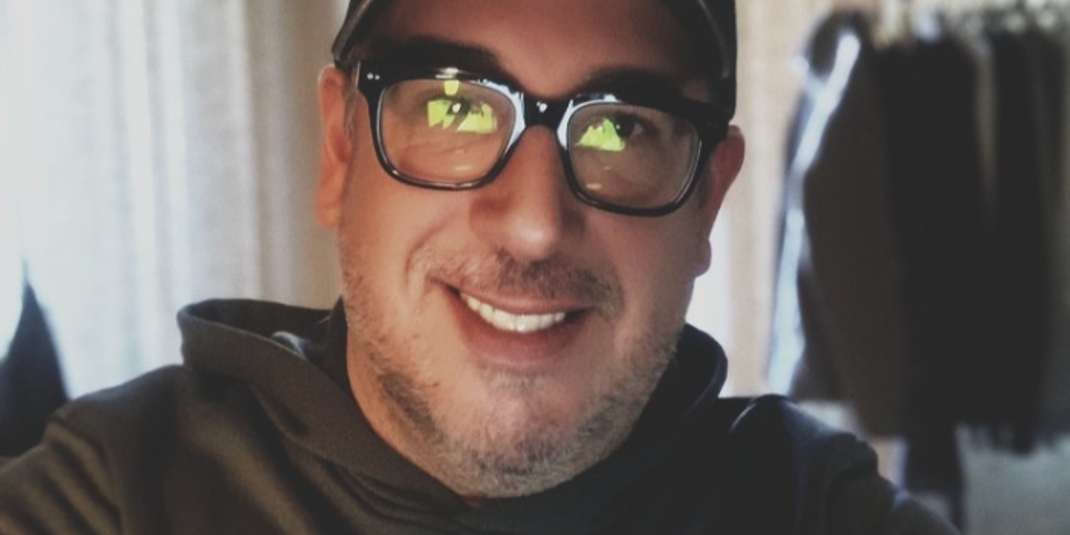 Ron Calderon is involved with testing Cox Automotive's digital retailing platform to make sure it runs smoothly – and he could pass any pop culture trivia test with flying colors (we'll have a more in-depth celebrity gossip chat with him another time). Elizabeth Saulsbury from our Employment Brand team sat down with Ron for the latest installment in our "Questions With" employee interview series.
Elizabeth: First things first. How are you today, Ron?
Ron: I'm amazing, Elizabeth.
E: Since we're conducting this interview over video, I can see from the sun streaming in the window behind you that it's a beautiful day in California. How long have you lived in The Golden State?
R: I was born and raised here in southern California, so I feel really spoiled. All my teammates are in Vermont, so I'm always giving them a hard time because we do have the best weather here. You can't beat it.
E: You and I have chatted before and I know you're a pop culture fanatic, so let me ask you this: what notable celebrity sightings have you had in SoCal?
R: Actually, not too many. A while back, I ran into Jamie Lee Curtis. And I saw Vince Vaughn at a restaurant once. I don't know, is Vince Vaughn even relevant anymore?
E: I'm gonna say no.
R: Yeah. Anyway, those are the only two who come to mind right now.
E: You work in quality assurance at Cox Automotive. What's your dream car?
R: Oddly, I'm not super into cars. I currently drive a Honda Civic, which I love, because it's lasted me almost 15 years with little maintenance. I guess I would have to say my dream car would be a Porsche.
E: What motivates you during the workday?
R: My team communicates a lot. We're always communicating and troubleshooting, and I think that's what gets me pumped up. I'm the only person on my team who's on the west coast, and they're already communicating hours before I get up for the day. And seeing that communication before I start my day is motivating, because I already know what the day's tasks are and what's expected of me before I start.
E: Along the lines of communication…are you a texter or a caller?
R: I'm definitely a texter. It's just so much easier, much faster.
E: Me too. Who was the last person you texted?
R: My best friend Brian.
E: Aside from speed-texting, what is a secret talent of yours?
R: Ooh. You know, we were talking about pop culture a minute ago, so I'll circle back to that. I'm a pop culture whiz. I know so much random trivia. In fact, I'm part of the Pride ERG here at Cox and we just hosted a trivia event for employees that was all about pivotal LGBTQ+ pop culture moments throughout history. It was a ton of fun.
E: Last movie you saw?
R: It was a documentary on Tina Turner, who I love. It was amazing.
E: What's a TV series that you loved to binge watch?
R: It's so funny you bring that up, because I was binge-watching a show last night. I watched a new series on Hulu called Cruel Summer. I can't stop watching it.
E: I know we need to move onto other topics, so this will be the last pop culture question, I promise: who's a celebrity you look up to?
R: A celebrity I've always looked up to, even when I was a little kid because my mom was into her and I saw her twice in concert, would be Diana Ross.
E: That's a great answer.
R: Oh, she's amazing in concert. She's the OG diva.
E: Tell me why people should work at Cox.
R: What I love about Cox is how they empower employees to explore their interests. For example, I'm working in a technology field, but I also have a creative side and I've been able to work with employee resource groups like PRIDE, Women With Drive and Ignite to explore that creative aspect of myself.
E: Tell me something you learned during COVID-19.
R: COVID-19 was definitely a reset for me. At first it was scary, but working from home has been amazing. I feel like my work-life balance is better than ever – I'm saving 15 hours a week not sitting in traffic. My place is always clean and tidy, I'm not rushing out the door all the time. So COVID-19 has really taught me to slow down and reset. I know a lot of people say that and it's kind of corny, but it's true for me.
E: When you think about what you want to be known for – what you want your legacy to be – how would you sum that up?
R: I like to make people laugh and make people feel comfortable. I want to be a nice person. I want to bring joy to people.
E: Well Ron, you certainly brought a lot of joy to my day with this interview, so thank you!
R: Thanks Elizabeth!