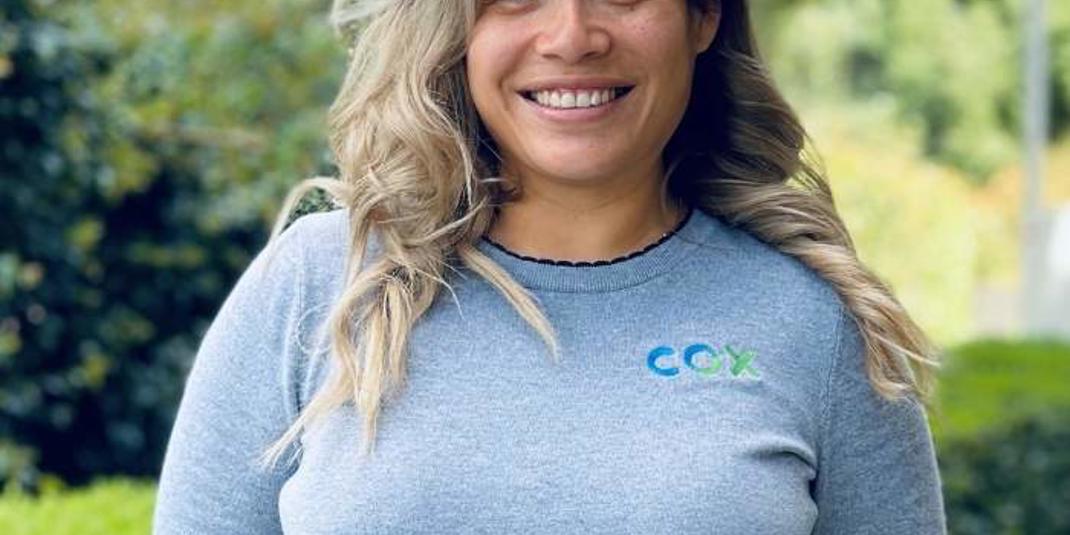 An adventurous spirit with a talent for creating phenomenal customer experiences, Karen Rodriguez is a Cox Communications store manager who loves bringing people closer – whether in her store or on social media. Keep reading to learn about Karen's career journey at Cox.
There are many different avenues that bring people to a career at Cox. For Cox store manager Karen Rodriguez, it all began with simply overhearing a conversation.
Eight years ago, Karen had a job selling vacation timeshare rentals, but knew she wanted to find a job that provided her the flexibility to go to college. One day, she overheard a coworker talking about a friend who worked at Cox and loved it. Karen's interest was piqued.
"Later that night, I looked for job openings at Cox and saw they had full-time positions available in retail," Karen said. "I already had sales and the customer experience in the customer-facing retail space."
Karen applied for the job and received a call from a Cox recruiter a few weeks later.
"He explained all the benefits and the pay; I was surprised and thought it sounded too good to be true," Karen said. "At the time I asked my mom for advice and she said 'just go to the interview; you never know.' I'm so glad I did!"
Of course, Karen got the job and thus began her sales adventure at Cox. She said she was able to complete her degree thanks to tuition reimbursement from Cox and has participated in mentorship programs at Cox as well. She pays it forward now as store manager, which she describes as a coaching job.
"The main goal is to drive results through sales, but you get to do it by motivating and training an amazing group of representatives that are very driven," Karen said.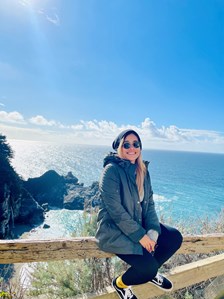 Karen, who lives in Irvine, CA, says that she has a special strength for human connection.
"It's an important skill in sales," she said, "I'm able to connect to pretty much anyone that is willing to have a conversation. I'm a very curious person, so I naturally ask a lot of questions and find connections."
There's no better place to find connections than on social media, and Karen said that she loves spreading positivity and motivation there.
"It keeps me connected with my family in Panama and my hope is that I can motivate anyone to take that trip, start their fitness journey and pursue their goals."
Connection is central to Cox Communications' purpose, and Karen believes it's an important tenet of life at Cox.
"Cox feels like an extended family," Karen said, "I have a great relationship with my team, my peers and my leaders. I have been able to create incredible friendships that go beyond our daily duties. I love that about our culture."
Outside of work, Karen loves to travel the world. Her most recent trip was to Tahiti, which she called "the trip of a lifetime."
"Traveling changes your life," Karen said. "It makes you better at relating to other cultures, humans and ideas. I took my first trip when I was 18 with only $200 for two weeks in Costa Rica. It was one of the most transformative experiences. I later did something similar through the rest of South America. I have never regretted an adventure!"
While an adventurous person, Karen said that she's glad to feel protected and cared for at Cox.
"I have seen our company take care of employees after their rooms have burned down, help with funeral expenses and give assistance after natural disasters. I have seen this happen repeatedly and this is the difference with other employers. I feel protected. Cox takes care of us – they go above and beyond."