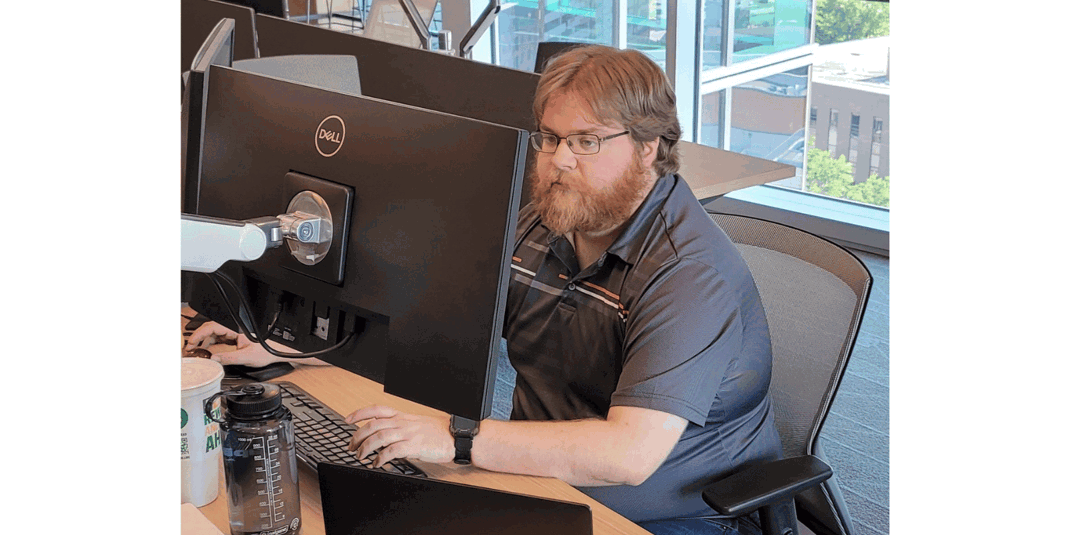 This Cox employee is shooting for the stars and boldly creating tech education solutions. 
If you're ever in a virtual meeting with Chris Davis, you'll notice two things the moment his camera turns on. First, you'll see a very kind face, bearded and bespectacled. Second, you'll see a virtual background featuring the insignia of the starship Enterprise, commonly recognized as the logo for the long-running Star Trek franchise (the title of this article makes more sense now, doesn't it?).  
Chris is from Archdale, North Carolina, but currently lives in Raleigh. He beamed aboard RapidScale (a Cox Communications company) in 2018 as a cloud support engineer and climbed the ranks at warp speed, eventually being promoted to supervisor of the service desk and later put in charge of building a whole new team dealing with an infrastructure support silo. 
That was the spring of 2020. It doesn't take a mind reader (like Spock!) to guess what happened next. 
"I came down with COVID-19," Chris said. "It was particularly bad. I had pneumonia too and was hospitalized for a few days. It took a long time for me to be able to return to work, and once I did the stresses from some underlying COVID issues started showing. Essentially, I had to take a leave of absence." 
Cox provided support to Chris while he was getting a handle on his health and by December 2022, he was back in the captain's chair. He's now a support trainer and technical writer at RapidScale, which means he takes the processes and procedures that engineers use to solve problems and breaks them down into guides that are easy for everyone to understand. For example, if you need to reset a password (and we've all been there, right?), he'll provide a step-by-step manual of how to do so, complete with screenshots to let you know you're following the correct procedure. 
On behalf of absolutely everyone in the world…thanks, Chris!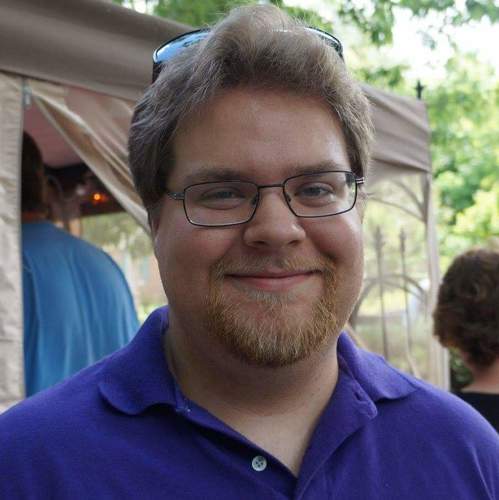 We've filled this page with Star Trek puns, but that's not Chris' only favorite. He also enjoys all sci-fi/fantasy, video games and tabletop gaming like Dungeons & Dragons. When asked what his favorite Star Trek series is, he – like any good Trekker – needed several moments to think.  
"Of everything I've seen, my new favorite is Picard," Chris finally said, speaking of the three-season run of the show based on the titular character first seen in Star Trek: The Next Generation. "If you liked TNG, season three of Picard is basically a love letter to that show." 
Good people doing good things together is one of the main themes of all Star Trek shows, and Chris sees that theme at RapidScale as well.  
"The caliber of people working here is far beyond what I've experienced anywhere else," he said. "Not just the talent, but the personalities; there are so many genuinely good people here." 
Chris also recalled the best piece of advice he'd ever received from management: "Learn your audience." 
"I took that and ran with it," he said. "Talking to an engineer versus talking to a salesperson, the information you have to provide to get the point across is going to be different. It's not that one is "better" than the other; they're just different kinds of people. How you talk to them is going to be different. So understanding your audience allows you to either get the information that you need or pass along information that they need in a much more efficient fashion." 
Chris is quite excited about a new training platform for engineers he's currently working on, which will help train new hires more quickly. 
"I'm working with Cox's learning and development team to identify how we want to structure this new process," Chris said. "It's a complete revamp from what we've had in the past. It will get new employees working at the top of their potential more rapidly than ever before. We're all excited for what the future holds."  
Okay, one last Star Trek reference to end this story: we certainly hope Chris lives long and prospers with Cox!