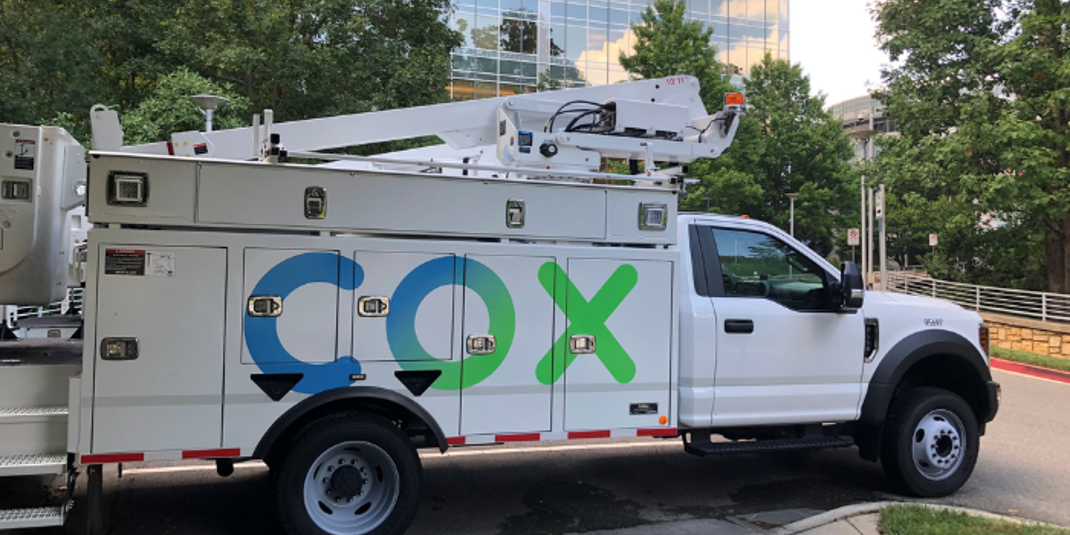 Andrea Ross is a Cox Communications technician in Wichita, KS. She loves helping customers independently in the field, but still feels strongly tied to her teammates and Cox's culture. Read below to learn how Andrea found her career at Cox and what she loves most about it.
Long before she was old enough to start a career, Andrea Ross knew that Cox Communications was a great place to work.
Her grandmother had a long career with Cox in two different states, working in a few different roles before her retirement.
"Cox has always been my family's preferred service provider," Andrea said. "When my grandmother heard I was looking for a job, she immediately suggested I work for Cox because the company is great to their customers as well as their employees."
Andrea has always been one to jump right into a new adventure, so she took her grandmother's advice and pursued a field position with Cox. She's now a field technician in Wichita, KS, where she performs installations, troubleshooting and customer service.
"I love when I can get someone's services up and running," Andrea said. "It's hard work for sure but seeing a satisfied customer always makes it worth it."
What does a day as a field technician look like? For Andrea, it begins with an early start, breakfast and time with her dog before she hops in her company truck to visit her first customer of the day.
"After getting my job done, I check with the customer, make sure they don't have any questions or concerns, then head to the next call," Andrea said. "If I free up in-between jobs, I'm always more than happy to assist my fellow technicians as they do the same for me. We field technicians don't work with each other often – many times I'm on my own all day, only interacting with my customers – but we're always there for each other. The teamwork and communication are amazing in the field."
Even in her independent role in the field, Andrea feels the impact of Cox's workplace culture.
"The culture here at Cox is fantastic; I always feel like I have all the support I need," she said. "My coworkers treat each other with respect and are always willing to teach each other tips and tricks of the trade. It's an open-door policy here as well – I feel extremely comfortable talking to my supervisor and manager about any questions or concerns I have."
Andrea has always worked in customer service, which she says has given her the ability to have great interactions with just about anyone she encounters. Adaptable and tenacious, she loves being able to chase her interests and goals.
"My supervisor is always encouraging me to pursue new roles and skill sets," Andrea said. "We have one-on-one talks about my role, where I would like to go and the ways to get there. Five years from now I definitely still see myself at Cox. As for my role, there's so many to choose from that it's hard to tell where I'll be. I have interest in fiber work as well as mainline work too. I have always had an interest in software and website development so who knows where that could lead me with the company one day. Regardless of where I go, I'm excited to take this journey."
Explore a career at Cox for yourself. We're hiring!
Click here to view open positions.