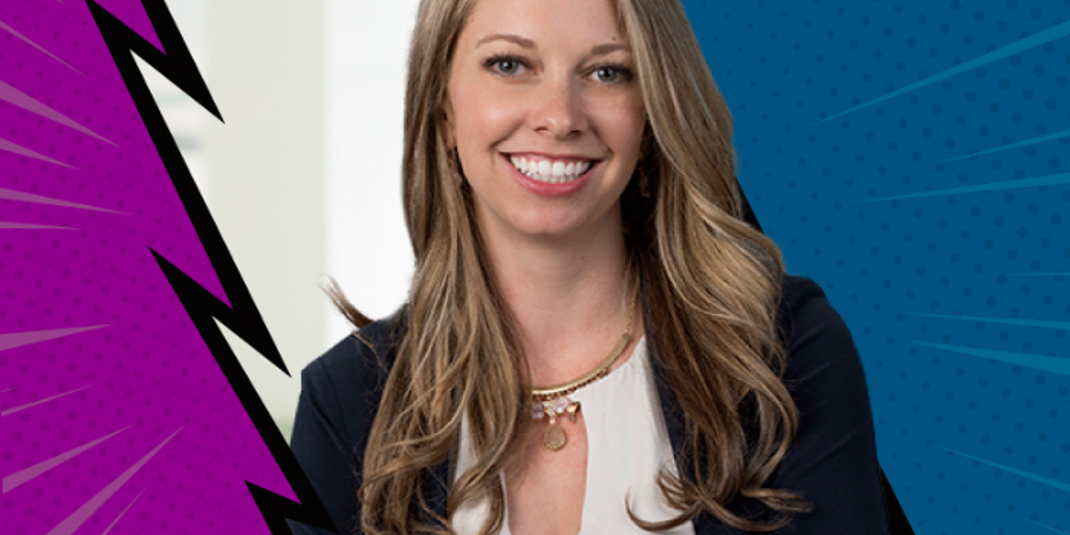 A Cox Communications employee, Jeanine Sicinski works remotely from Allentown, PA, and serves the Pennsylvania, New Jersey and New York markets. She provides cutting-edge IT solutions so businesses can run in a secure environment, and embraces the nurturing culture of Cox. Keep scrolling to read about her sales career at Cox.
Welcome to the family
Jeanine Sicinski, a cloud solutions consultant for RapidScale, began her career with Cox in 2018. Whether she's engaging with customers on the phone, video calls, or in-person, Jeanine said that she is driven to "solve challenges for our clients and prospective customers."
Jeanine remarked on the genuine culture that Cox embraces across each of its brands.
"It's easy to ask team members and leaders for help, and they're always willing to point you in the right direction," explained Jeanine.
The overall sense of community that has been created at Cox is what makes every interaction with both new and existing team members rewarding. Jeanine said: "Cox genuinely cares about their employees' health, families, personal development, and career growth."
"Every interaction I have had with anyone from Cox has been positive," Jeanine explained. "While Cox is a large company, it has never lost the small company feel, where each team member is considered an important contributor to the success of the brand."
Recognizing talent
Jeanine began her journey at Cox in an entry-level role, and as time continued and her skill sets evolved, it didn't take long for her to be promoted.
Jeanine's leadership team recognized that she was not only ready for a new challenge but was also well-suited for her current role. While in this position, Jeanine has entertained several ideas about what her future holds – she's excited about her five-year plan.
"I have so many ideas and so many things I'd like to do. But becoming a people leader is at the top of the list," she said.
With so many avenues to explore within Cox, Jeanine said that she has found a home that permits her to do what she does best.
"I can allow clients to open up to me, and make them feel comfortable in return," she said.
This is the driving force that allows her to perform the duties of her role at the highest level. "You have to take care of your employees and your clients."
Jeanine has been motivated by those who embraced her as a team member, and she wants to do her part to pay it forward to other employees. When asked about the advice she would give to prospective team members, Jeanine said: "Building a bench of team members who are ready for a new role and identifying opportunities that showcase their skills is important."
Jeanine is a passionate team member both in the office and in her personal life, and she prides herself on making those around her feel fulfilled.
Interested in sales jobs at Cox? We're hiring!
Click here to see open positions.