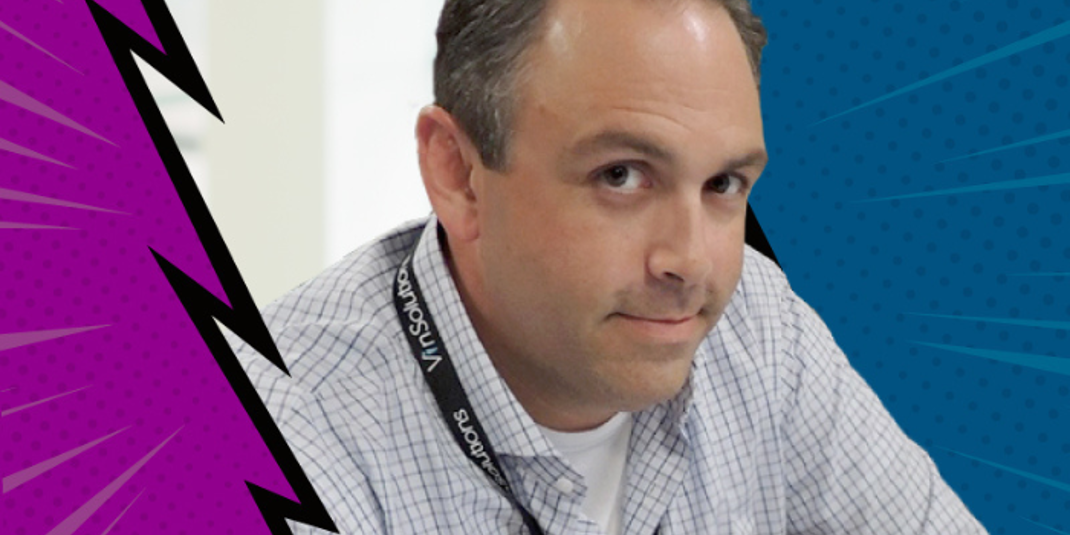 Based in Mission, KS, Mo Zahabi is committed to building next–generation leaders through a culture of inclusion and diversity, as well as a clear focus on team member career pathing. Keep scrolling to learn about his experiences working in sales at Cox Automotive.
The field of dreams
There's no shortage of sports lingo and analogies in the world of sales. From the inherently competitive nature of the business to the fact that you need a team of A-players to succeed, there are plenty of parallels between both worlds.
Sports play a huge role in the life of Mo Zahabi, Associate Vice President of Sales Engineering at Cox Automotive. When asked about what he enjoys most outside of work, Mo's answer was "Being on a baseball field." He also spends most of his free time on a baseball or softball field supporting his children's athletic talents.
"What I do for fun is hang out with my kids," Mo said. "It's one of the reasons why I work so hard, and it makes my time with them more enjoyable."
Developing talent
Mo began his career with Cox Automotive in 2008. Drawing from his background in technology, and his father's 40 years of experience in the automotive industry, Mo has created a personal brand of leadership that allows him to be the liaison between product and sales.
Mo considers himself a solution architect who "builds value in our products and solves problems before they occur." Although his role is focused on heavy research and subject matter expertise, he has never lost focus of his number one asset: his team members.
"I just like to see people succeed," Mo said. His open-door policy to assist team members with career pathing extends to all who are interested, as he recognizes this as an important tool in developing the next generation of leaders. Mo stressed Cox's policies of honest transparency when he said: "You don't have to wait for a mentor to pick you, as our leaders are passionate about giving back."
The open and honest feedback that is provided to Mo's direct reports have created a culture of leadership through accountability and collaboration. No team member is left alone to solve a complicated problem. Instead, they are encouraged to pursue help to seek resolution as a team.
Creating partnerships
When it comes to being a sales leader, Mo recognizes the importance of teamwork, diversity and ensuring that everyone's voice is heard.
"We're looking at each other like partners who are collaborating on what's best for our customers, and where product advancements exist."
The accessibility of Cox's leaders has motivated Mo to extend the same support to his team, where a collaborative environment welcomes ideas and questions from all team members and creates an opportunity to continue the process of building each other up.
When asked where he saw himself in five years, Mo once again stressed the importance of leadership: "Developing future leaders who want to be in my seat" was his response.
Developing next-generation leaders is important, but so is work-life balance. As a family man with two children heavily involved in competitive sports, Mo appreciates the variety of benefits to promote work-life balance at Cox, such as flexible work policy, flexible PTO, accommodating schedules, paid volunteer hours, and more.
"You can't buy back memories, and you only have so much time to create them," he said.
Whether he's in his office or on a field, Mo has an instinct to support those around him and invest in their talents.
Interested in sales jobs at Cox? We're hiring!
Click here to see open positions.