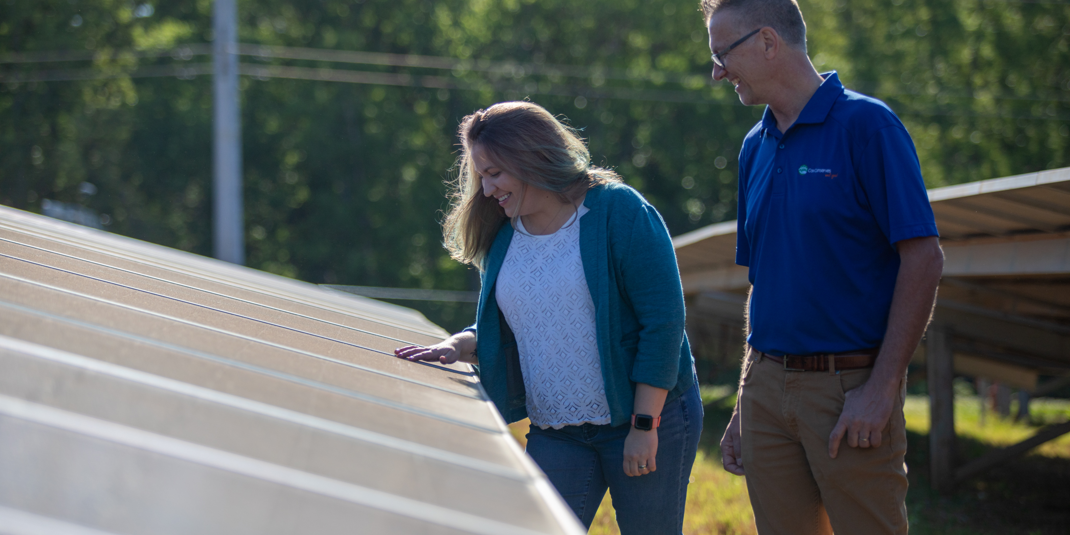 As Director of Cox Communications Sustainability, Kris started small and thought big about ways to make an environmental impact.
Phoenix native Kris Waters has a goal: she wants to work herself out of a job.
She plans to do this by making sustainability everyone's job.
When the dot-com bubble burst in the early 2000s, Kris was working as a broker at a financial firm. Figuring there was more safety in a cable career, she made the switch and worked in the Cox Communications Phoenix market for 17 years before moving to Atlanta.
Currently, Kris works on the Cox Enterprises Environmental Sustainability Team, directing sustainability efforts for Cox Communications.
In Phoenix, Kris climbed the Cox ladder over the years, even having 42 direct reports at one point. Her interests eventually led her to head an Arizona program called TWIG (Turning Waste Into Growth), which donated the proceeds of office recycling to K-12 education via Cox Charities.
"We literally turned waste into community growth," she said.
The success of the program incentivized her to seek ways to do more. She decided to take action and piloted a dedicated investment recovery program in Arizona to manage the reuse and disposal of surplus materials generated by the business. It recovered $.75 million in its first year.
The next years saw growth, advancement and expansion. Over just the last 3 years, Kris has helped build out a truly national environmental council with upwards of 225 members, plenty of executive support and great representation from every region and functional area.
"We are not bored," Kris said with a smile.
In her current role, Kris is responsible for embedding sustainability into Cox Communications, primarily to achieve our wastewater and carbon goals: zero waste-to-landfill by 2024 and complete carbon and water neutrality by 2034. In 2021, the first goal was achieved 3 years ahead of schedule. Her teams have now pivoted their focus to the wastewater and carbon side.
Clearly, Kris and Cox have been great for each other.
"I would say there's a couple things that are really unique to Cox," Kris said. "One being a family-owned business, you get to think multi-generationally…and that allows you to make investments in the future in a way that you couldn't really do it a publicly traded company."
She also believes in Cox's goal to build a better future for the next generation, recalling it has always been a part of her career here even before it was a clearly stated purpose.
"At Cox, there is no voice that's not worth listening to," Kris said. "So you know that the open door policy is a real thing, and I've leveraged it."
"If you don't see the job you love, you can make the job you love," she stated. "If it makes a difference to the business, it's the right thing to do for both the business and the community."
In her spare time, Kris snowboards, volunteers for her HOA, supports her community and has a unique collection of photos of trash cans, recycling bins and compost piles from her personal travels. Between her work and personal life, Kris has learned a lot about taking the initiative to help protect the environment.
"The biggest lesson I've learned is that you're only limited by what you're willing to do or learn or grow into," Kris said.
With people like Kris on the case, that bright future we envision seems all the more tangible. 
Interested in a sustainability career at Cox? Browse open positions here.