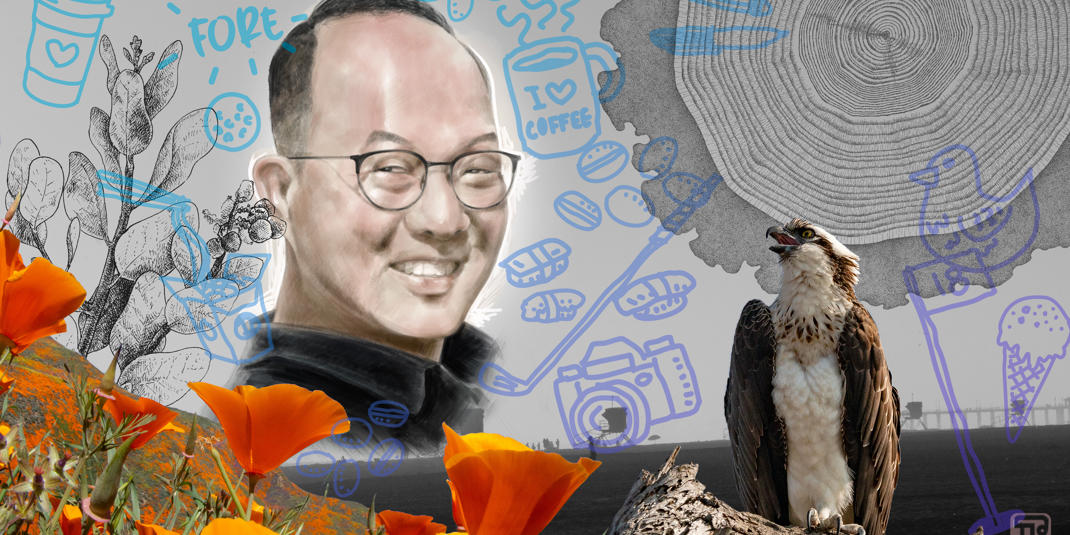 A story about both art and tech, senior UX designer T Vasabhuti has a journey that began in Thailand and continues at Cox.
Theera Vasabhuti – who goes by 'T' – hails from Thailand and is now a senior UX designer for Cox Automotive in Irvine, CA, where he lives with his wife and two adopted children. He's been with the company for a total of eight years – three as a contractor and five as a full-time employee.  
T's background is in illustration and advertising, and he has a passion for visual art. He wanted to study illustration in Thailand, but at the time there weren't many programs available. Add to that the fact that those schools only accepted around 25 students per year (out of around 800) and it's easy to see the logic in T's decision to come to the United States for graduate school in 1990. 
"My original plan was to go back to Thailand after grad school," T said. "But you know, when you get married, plans change. So I'm still here!" 
At Cox, T mostly works with ad products and designs, but he enjoys helping other teams with graphic design. According to him, he's not a "presentation guy," preferring to be in the background helping with all things visual. 
His love of art extends beyond his job at Cox as well. He helps out at local colleges, reviewing senior students' work and offering feedback. He also teaches local high school students how to draw and further their artistic careers; for example, how to put together a portfolio of their work. 
"I get bored too easily just to sit down and do only one thing," T said.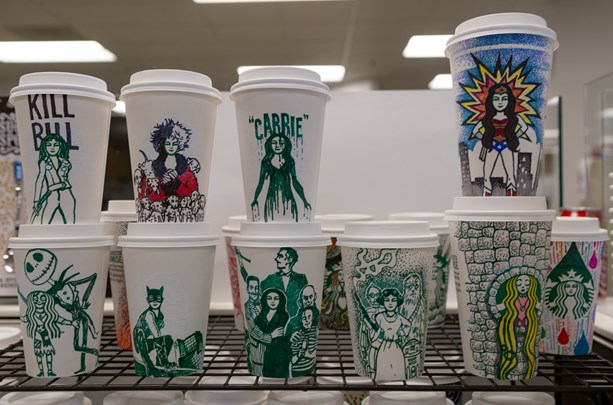 Turning a coffee cup into a work of art? That's just one of T's many artistic skills!
Graphic design isn't his only specialty. On the weekends, T enjoys taking live photographs of local nature and wildlife.  
"I prefer to take photographs of birds and animals and landscapes," he said. "But when I draw or paint, I prefer portraits." 
The portraits below are just some of T's work. He got the idea while sitting in on various virtual presentations, where he spent a lot of time looking at coworkers' heads in little boxes on his screen – and we all know what that's like at this point. He thought it might be fun to do portraits for them to use as headshots, profile pictures, etc. They're a big hit with his coworkers!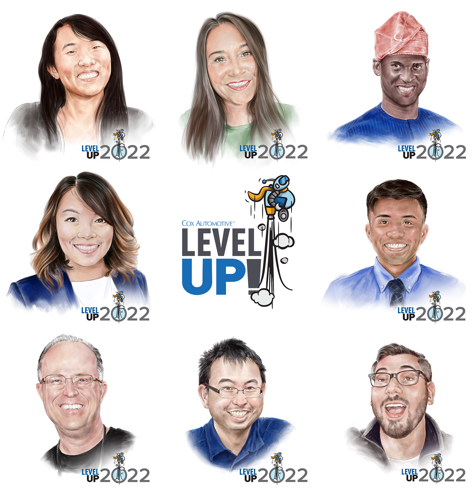 The digital portraits T created for his Cox Automotive coworkers.
For T, his art is more than a hobby. He considers it a form of meditation that focuses him and allows him to relax. 
"I don't have to answer to anyone," he said. "It's just me and my work." 
T says he loves working at Cox and plans to be with the company for a long time. He loves the opportunities for career growth and the flexibility that allows him to help many other departments. We're happy to have him, as he fits our idea of a great teammate to a "T!" 
Interested in a career at Cox? Browse open positions here.