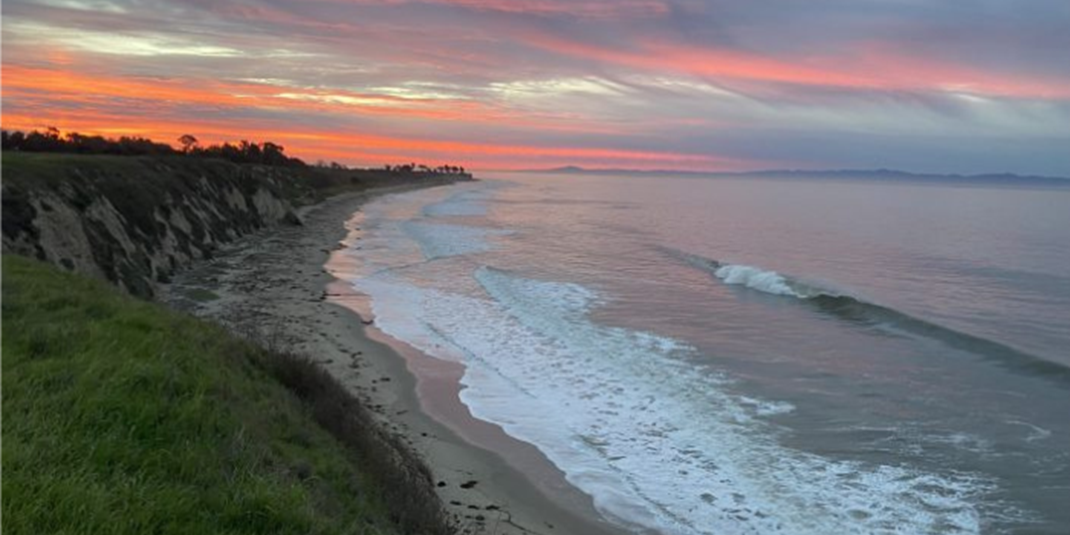 Santa Barbara-based employee Jeff Zamora decided it was time to advance his career and he set a plan in motion.
That was five years ago, and with mentorship, discipline and focus, he recently achieved his goal and was promoted to Field Operations Manager of Quality for Cox Communications' entire region. 
Still supporting his former role as Cox Business Field Service Supervisor, Jeff's getting settled into and learning his new role, which is to ensure that every tech in the region gets three quality control checks per month. 
"Our teams make sure the technicians are following proper trouble-call procedures and doing install correctly," Jeff said. "And we make sure they're leaving the customer with the best experience possible." 
Balance and goal-setting are two of the mechanisms by which Jeff propels himself forward in all aspects of his life. 
While working toward his promotion, Jeff was taking literal steps toward another goal: At the start of 2020, he decided to go running every day. Statistically speaking, the odds for success were not in his favor. It takes a special kind of dedication to do that, and Jeff has it. Not only did Jeff commit to running every day in 2020, but he decided to run for 805 consecutive days, the exact number of days his son Jeffrey lived before losing his battle to pediatric cancer when he was just 26 months old. 
"I didn't know if I could do it, but I just started running," he said. 
Out of bed and out the door before sun-up every day, Jeff runs along the bluffs of Goleta above the ocean, geared up in a beanie, gloves and a headlamp. After two years of daily running, locals in Santa Barbara now refer to him as "that running guy." 
And running time for "that running guy" is sacred time. 
"It's a reminder of my grief, my pain, how my marriage survived and how pediatric cancer affects parents," he said openly, emotionally. "I think of my son a lot. I think 'I'm doing this for you,' and things like that. I think about the fight he went through and that he didn't have a choice." 
How does a person run every day like this and not give up? 
"It's tough," he said. "Some days, I run and I have a cry; some days I have a smile; some days I just want to stop. And then I refocus on why I'm doing this—which is to keep Jeffrey's memory alive and to raise awareness for pediatric cancer research." 
Few people knew about Jeff's ambitious endeavor in the beginning, but by September 2020—which is Childhood Cancer Awareness Month, or what Jeff and his wife call "30 Days of Jeffery"—that running guy had added a teddy bear icon to his Instagram feed and encouraged people to make donations to the Teddy Bear Foundation, a non-profit that Cox is proud to sponsor. 
"They were instrumental in helping us when Jeffrey was sick," Jeff said. "They helped with our mortgage, car repair, food and support groups…they were incredible." 
By the end of his first week in his new position at Cox, Jeff had run more than 3,100 miles over 756 consecutive days. He plans to run 16 miles on day 805, to acknowledge that his son would be 16 years old. 
"Jeff has incredible discipline," said Kirsten Mclaughlin, Santa Barbara Market Leader. "He shows up every day, gives 110% and follows through on commitments. That's just who he is."
It's this same heart, dedication and openness that Jeff brings to his new leadership role. He is perpetually interested in how he can improve and help others improve, and he turns to his teams to help him set his path. 
Every year, he sends his team an email with open questions about how they think he's doing, what he could do better and what he should continue to do. He also sends an annual personal email to each technician to tell them two specific reasons he's grateful they're on his team.  
"I consider myself a servant leader," Jeff explained, "always thinking, 'How can I help improve someone's job and get roadblocks out of the way?'"
The feedback he gets serves as an inspiration for him to grow and be a better leader and in turn, he serves as inspiration for so many others.
Ready to begin your career at Cox? Explore open positions here.