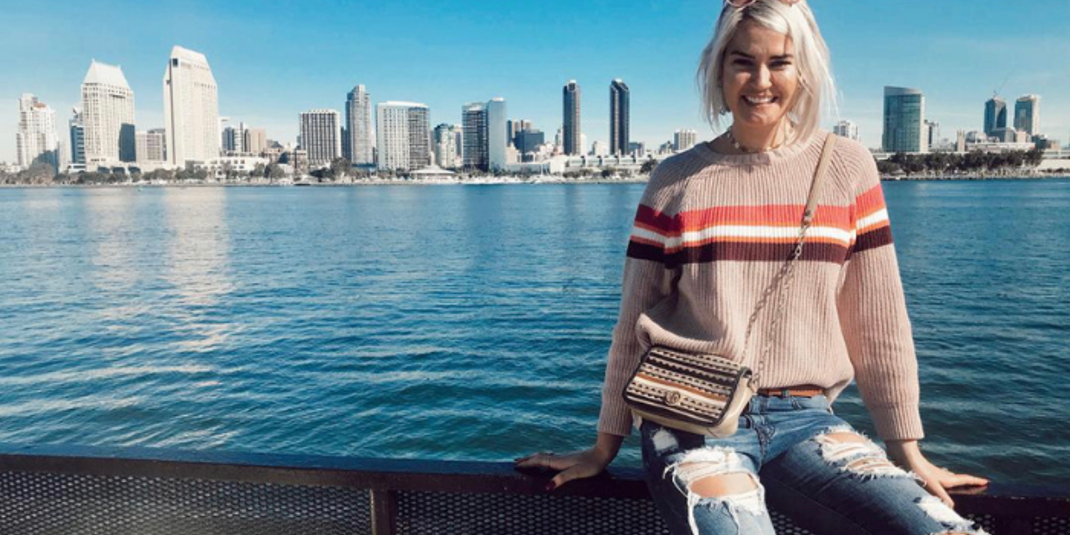 In celebration of Small Business Week (May 2-8), we're highlighting Cox Media Consultant Sterling Shortall, whose sales know-how generates clever solutions for California businesses. Read her story below.
In 2018, Sterling Shortall made a bold decision.
In the middle of a successful career in radio advertising with Cox Media Group in her home state of Florida, Sterling had an opportunity to transfer to California to start a new career within media sales at Cox, helping local businesses build awareness and attract customers.
Sterling – age 25 at the time – didn't know anyone in California. She had little experience in TV advertising, which would be the primary focus of her new job. But she was ready to strike out on a new adventure. So she accepted the new job as a media consultant at Cox Media and started packing.
"I moved to San Diego without ever visiting before," Sterling said. "The team was really encouraging. I didn't know anybody out here, so the Cox Media team is my California family."
Sterling settled into California life, moving into a home about a block from the beach and exploring southern California. In her new job, she began learning the world of TV and digital advertising and building her book of clients from scratch. She called on local businesses, introduced herself, explained what Cox could offer and ultimately helped them reach their goals – and soon discovered that this line of work was perfect for her.
"I love working with small businesses," Sterling said. "I love learning about the business owners. It's really motivating working with people who started their own companies; how much they're invested in their business."
Sterling is one of Cox's most successful media consultants. She was part of Cox's prestigious Winner's Circle in 2019 and at the time of this story far exceeded her goals for 2021.
"Cox arms me with the resources to succeed," Sterling said. "There are great mentors and management, and everyone wants you to do well. The sky is the limit – if you have motivation and drive to succeed, you will."
Sterling does have that drive – as well as an outgoing personality that helps her build trust with her clients. She especially loves working with clients in the medspa, hospitality and restaurant categories but also enjoys her partnerships with home services businesses, experiences, car dealerships and more.
"With every business, I find something unique," she said. "It makes me happy to help them grow and exceed their goals."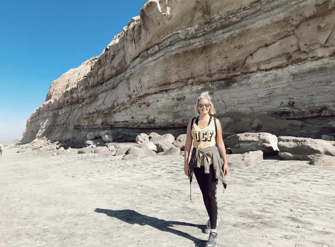 Part of Sterling's job is helping local business owners understand the importance of marketing in the first place.
"The main challenge is usually speaking with companies who have never advertised before – informing them of what advertising is and how it can help their business," she said. "Small businesses have to pay their employees and keep their lights on, and advertising is an added expense. When you invest in your company to reach your ideal customer, you get a great return on investment. I always learn what exactly drives my client's bottom line, and I create a marketing strategy based on that. I utilize our research, digital, and production team to brainstorm and create the best marketing strategies for each specific business."
Sterling, who is very much a "people person," is looking forward to a return to in-person normalcy so she can see her clients face-to-face.
"There are clients I haven't met in-person yet because I couldn't stop in and see them during COVID; that's something I really miss," she said, adding that phone calls and virtual meetings have been her source of connection with customers during the pandemic.
In the long term, Sterling's goal is to stay in San Diego and grow in her current role.
"I love the team I'm with and I love being here," she said. "I see myself continuing to help clients achieve their goals. I'm heavily involved in the digital advertising space, so I'd love to continue to put more emphasis on that and help more small businesses across the country with their digital marketing strategies. The fact that Cox takes such good care of their employees is special to me. We're a family – we're all there for each other."