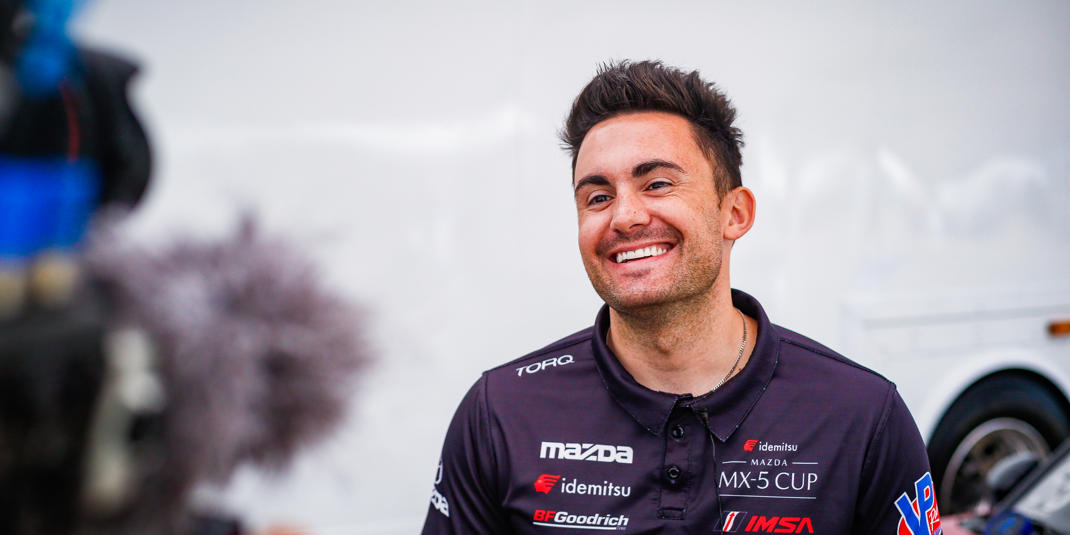 This Cox Automotive employee lives life in the fast lane and shares his love of racing, sustainability and heart health advocacy.
Bryce Cornet was born and raised in Norman, Oklahoma. He currently works in Oklahoma City. He is a graduate of Oklahoma University and said he's a die-hard Sooner. This author, a lifelong University of Texas Longhorn, decided to continue the interview out of courtesy. Good thing too, because this story shifted into high gear pretty quickly.
Bryce has worked at Spiers New Technology, a Cox Automotive company, for just shy of seven years. Spiers is focused on lifecycle management of electric vehicle (EV) batteries, and Bryce is senior manager for supply chain logistics.
"We're all about recycling and sustainability," he said. "We have such a great group of people, specifically the team that I work with and work around, that it's very easy to wake up and go to work the next day. Being part of the EV battery solutions team and knowing that we are working towards so many sustainability goals really inspires me. It gives a meaning and purpose to the work that we're doing."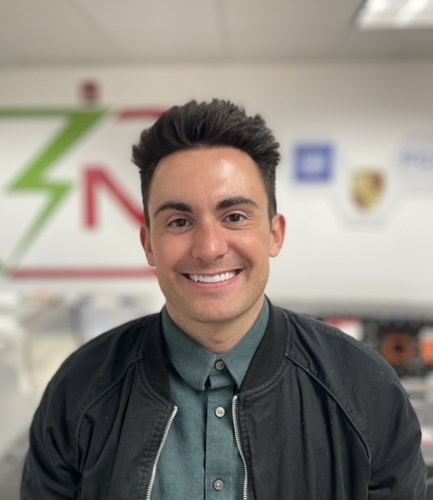 His love of cars goes back to his childhood, since racing go-karts at age 6.
"My parents would see me playing with diecast cars all the time in the living room," he said.  "And I'd watch racing with my dad. They saw the opportunity to get me into go-kart racing, which is a big deal where I'm from."
From there, Bryce took a leap down the racing rabbit hole.
"I have an amazing family, amazing parents." Bryce said. "School was a bit of a carrot so to speak, because if I didn't get good grades I couldn't race. But my parents were willing to sacrifice a lot. And so I progressed through racing."
These days, when not working at Cox, Bryce races in the Mazda MX5 Cup Series. 
"Basically, an MX5 is a Mazda Miata," Bryce said. "If you're familiar with the Mazda Miata, it was rebranded into the MX5. They're little sports cars. It's really a street car, but they put a roll cage in it. They do some transmission work on it and add racing suspension to make it into a race car. But really the chassis and the engine and everything are spec. All the cars are the same in the series, which makes it really fun to watch. Everyone is on an equal playing field."
Bryce is very good behind the wheel, based on his racing record.
"In 2021, I was selected as a Mazda MX5 Cup Scholarship recipient," Bryce said. "And I was put against 30 other drivers throughout North America. It was almost like American Idol for racing drivers. I was one of three selected in 2021 and I won a $75,000 scholarship and was able to make the move into racing the MX5 Cup last year."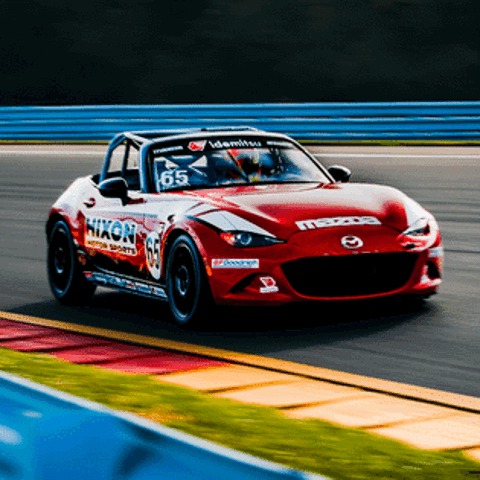 Bryce's heart is in racing, and some might say that it's a heart of gold. Bryce donates a portion of his race winnings to charities.
"I don't race for revenue. All my winnings either go back to the race team to, like, fix the car if there's damage. Or, this year I've partnered with the American Heart Association and the Joe Abate Foundation."
Why those specific organizations, you might ask? Well, speaking of hearts…
"In 2015, I was diagnosed with two heart abnormalities, WPW [Wolff-Parkinson-White] and SVT [supraventricular tachycardia]," Bryce said. "I've had two catheter ablations and been completely fine. But I am now an advocate. I'm the spokesperson this year for the Joe Abate Foundation and I'm one of the American Heart Association's survivor stories; I'm helping them raise money for heart health."
"It comes full-circle, everything I'm involved with," Bryce said. "Right now I'm really just using my motorsports as an outlet to raise awareness for some really important things."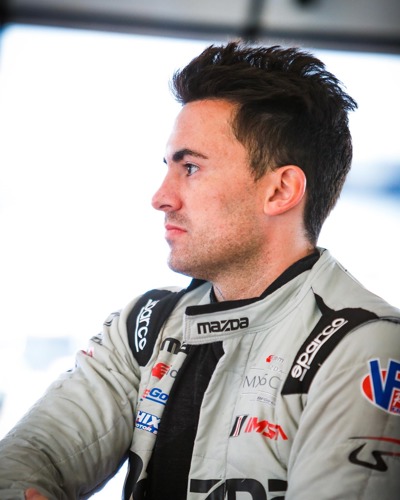 Want to join Bryce at Cox? Browse open positions here.