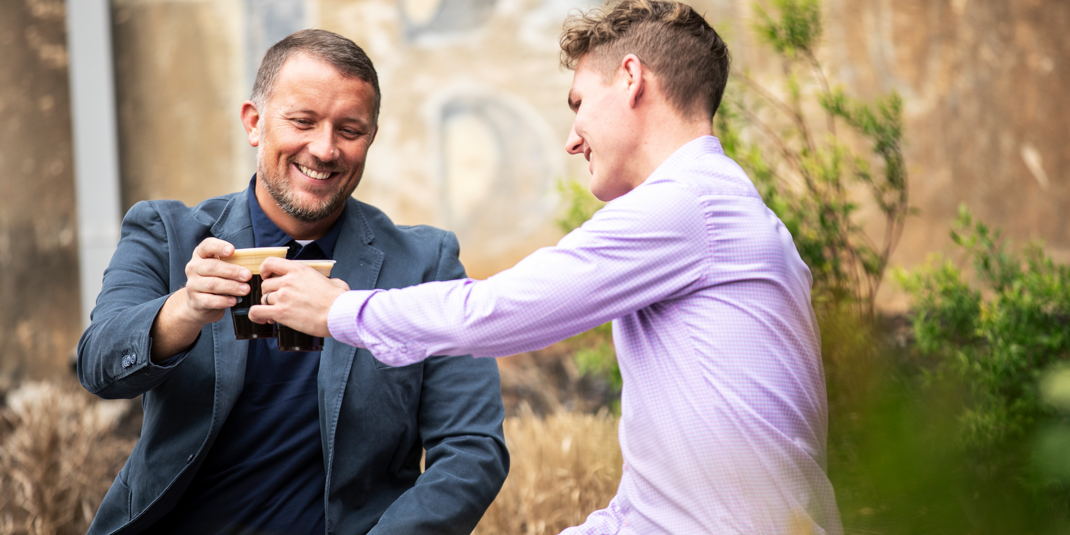 When our employees are craving the opportunity to try something new and build their skills, we have just the program for them. "Cox Gigs" is a rotational program that allows employees to experience new areas of our company and build connections – all from the comfort of their day jobs.
Let's say you're a sales manager. You love your job, and you're good at it. The pay is great, the benefits are wonderful and you're well-respected by your peers and leadership alike. You're at the top of your game.
One day, though, you wonder what it would be like to be involved with Cox's supply chain process, or flex your creative side as a copywriter.
If you're a Cox employee, you don't have to wonder. You can get that gig!
Cox Gigs is a program for employees that allows them to work on cross-divisional, project-based assignments across the enterprise, gaining exposure to any division at Cox. It's a unique and exciting chance to explore new skills or apply skill sets they don't often use while sharing diverse perspectives and specializations. Software engineer with a flair for marketing? Data scientist interested in Inclusion, Diversity & Equity initiatives? Perfect!
What do Cox employees think about Cox Gigs? Well, let's hear from one:
"I found the concept of gig work to be very interesting and had the desire to try something a little different — while at the same time not moving away from my primary job...I now have an expanded network of colleagues that I can reach out to, which will provide the ability to share insights and ideas more broadly across the organization."
-Angie Provo, Cox Automotive Operations Excellence
But wait…there's more! The program also offers employees a chance to post their own gigs, opening their departmental doors to all if they need a little something extra:
"We've heard time and again that our people are looking for opportunities to stretch themselves, offer their skills to other parts of the business and learn about different functions/duties at Cox. I really enjoyed seeing firsthand how someone from another part of the business could engage in our work and see it to a successful conclusion in a short period of time."
-Kristi Lawson, Cox Enterprises People Solutions
The multitude of businesses at Cox is just one thing that makes our organization unique. From smart home automation to online car shopping, from digital journalism to clean energy tech, there are so many new things to explore within the company – and Cox Gigs is one avenue for our employees to do so.
We're a culture of curious explorers, and we're always looking for new innovators to join our ranks. Click here to view open positions and apply today!